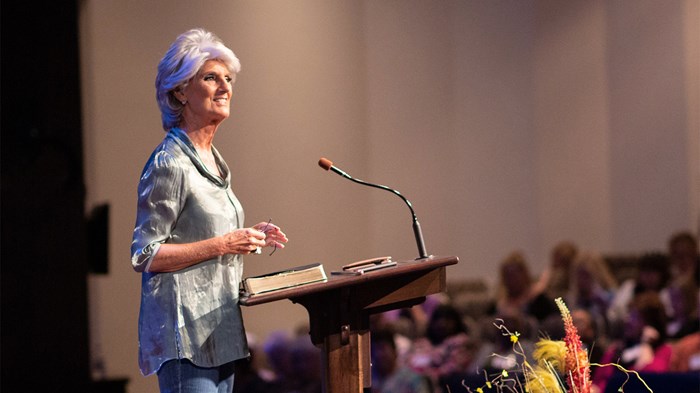 Image: Billy Graham Evangelistic Association / RNS
Anne Graham Lotz's journey has been a tough one lately: A year ago, three years after the death of her husband and six months after the funeral of her famous evangelist father, she was diagnosed with breast cancer.
But the 71-year-old Bible teacher and daughter of Billy Graham says she has refused to give up hope and her faith remains a constant.
"The Christian life is so much more than just being saved from hell and is so much more than just going to heaven—praise God for both of those things," she said. "It's more than just a checklist of do's and don'ts. It's a relationship that's vibrant and alive and it's sufficient to carry you through the hardest things."
After she completed her cancer treatment last week, Lotz is free again to travel for public appearances—including a visit to the Billy Graham Library in Charlotte, North Carolina, on Thursday—as she promotes her latest book, Jesus in Me: Experiencing ...
1