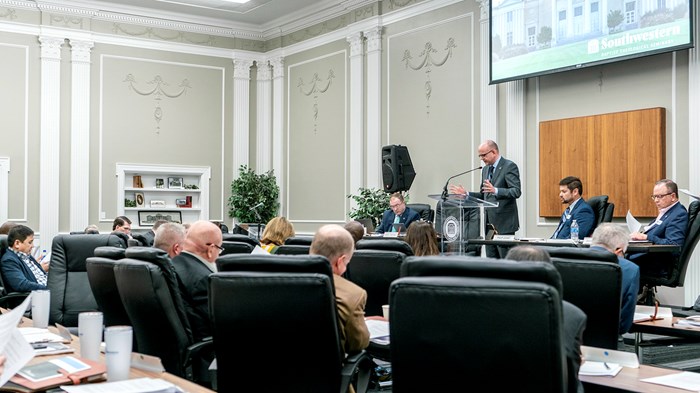 Image: Southwestern Baptist Theological Seminary
Southwestern Baptist Theological Seminary's newly inaugurated president Adam Greenway has focused on mending strained relationships and building new ones among its Southern Baptist constituency. Yet the Texas seminary's challenging relationship with former president Paige Patterson continues to make that task difficult.
The latest round of strain between Southwestern and Patterson centers around a former Patterson associate's draft email advising a donor on how to request Southwestern return funds he had given to the school. The May 2019 message from former Patterson chief of staff Scott Colter had been inadvertently sent to an inactive Southwestern email address for Patterson's wife Dorothy and was shown to trustees during their October 21–22 meeting in Fort Worth.
The email included criticism of two female professors at Southwestern, prompting a response from the faculty, and was interpreted by some as evidence Patterson has attempted to siphon donor funds ...
1