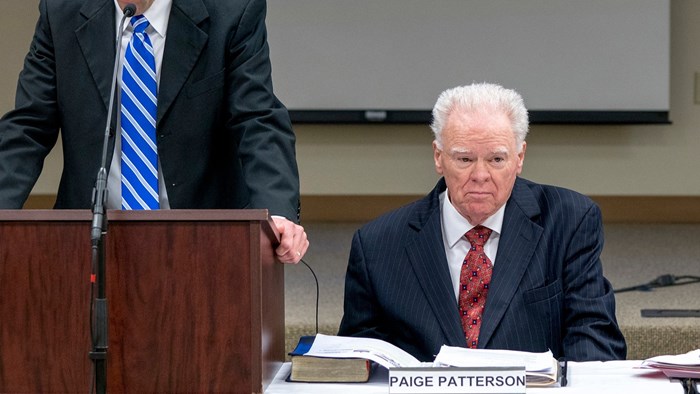 Image: Adam Covington / SWBTS / Baptist Press
Update (June 1): Paige Patterson lied to the board of Southwestern Baptist Theological Seminary (SWBTS) about a rape allegation that came before him at another seminary, withheld documents from his previous presidency, and referenced attempting to "break down" the victim of a more recent rape incident, according to a new statement released Friday by the chairman of the school's board of trustees.
Kevin Ueckert offered more details surrounding the board's recent decision to fire the former SWBTS president, referencing documentation of a 2003 rape allegation at Southeastern Baptist Theological Seminary (SEBTS), which Patterson previously led for over a decade, as well as emails surrounding a 2015 rape allegation at Southwestern.
The SEBTS graduate—whose story was reported in The Washington Post and who has since made her case public on social media—claimed that Patterson and fellow officials did not report her rape, discouraged her from doing so, and urged ...
1