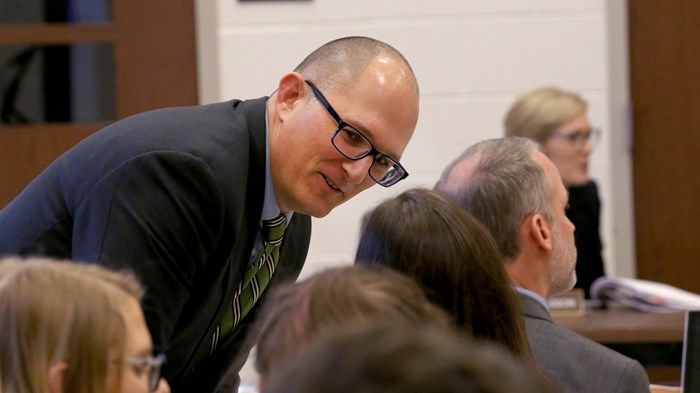 Image: Shelby Lum / Richmond Times-Dispatch via AP
When Virginia public school teacher Peter Vlaming cited his Christian faith as the reason he declined to reference a transgender student with new pronouns, a school administrator replied that his "personal religious beliefs end at the school door," according to a lawsuit filed last week.
Now a state court will decide whether that's true as it adjudicates the dispute over Vlaming's termination, and evangelical educators across the country—who face similar dilemmas in their own classrooms and hallways—will be watching for the outcome.
This case represents a growing legal clash between Christian teachers and policies around transgender students, who have recently fought for greater rights and recognition in schools. (Over the summer, a transgender teen in Vlaming's home state won his case against a school bathroom policy that barred him from using restrooms that correspond with his new gender identity.)
Opposing school administrators on principle has ...
1