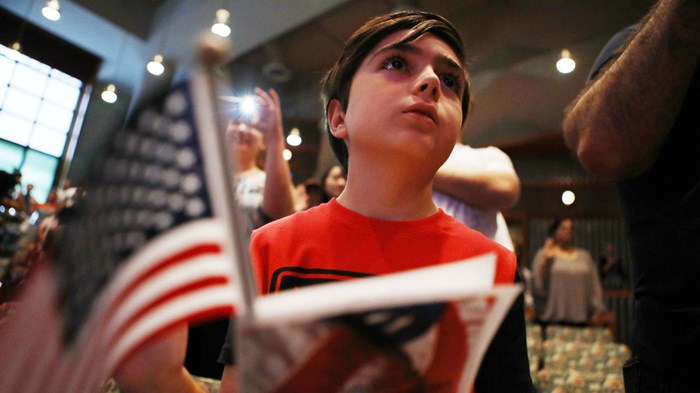 Image: Mario Tama / Getty Images
The Trump administration's decision to once again cut the US refugee ceiling didn't come as a surprise after significant reductions in 2017 and 2018, but as one evangelical leader said, expecting the move didn't make it any easier to bear.
"That the administration had already telegraphed plans to slam the door on refugees by slashing the # to be resettled during FY2020 by 40% to a new low of only 18,000 takes away none of the sting," tweeted Galen Carey, vice president of government relations for the National Association of Evangelicals. "Incredibly inconsistent w/ the pledged commitment to religious freedom."
The official announcement of the new number came on Thursday, the same week as a historic speech by President Trump at the United Nations, where he touted US commitment to religious freedom and announced new measures to protect persecuted faiths.
The United States Commission on International Religious Freedom, which advises the federal government ...
1