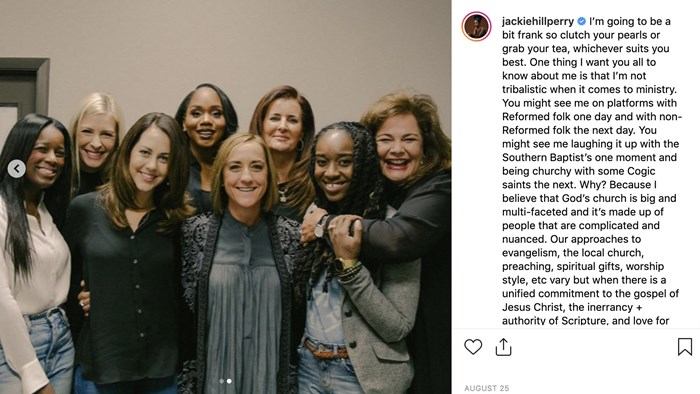 Image: Jackie Hill Perry / Instagram
A year ago this week, Jackie Hill Perry released her first book, Gay Girl, Good God. In her writing and speaking, Perry has shared her insights on faith and her testimony as a former lesbian in evangelical spaces like The Gospel Coalition, Desiring God, and the Southern Baptist Ethics and Religious Liberty Commission—and faced some backlash.
But a different kind of controversy arose when she participated in a recent conference for Propel Women, a ministry founded by Christine Caine, alongside Pentecostal leaders including those from Bethel Music.
As a result, Perry has been forced to defend, explain, and clarify her position on working with those from other theological traditions, including some who ascribe to "false teachings." Her affiliation with the women at the Propel event also lost her an upcoming speaking slot.
In late August, Perry was on the lineup for Propel's Activate 2019 conference in Fort Lauderdale, Florida, alongside Caine, Lisa Harper, Sarah Jakes ...
1