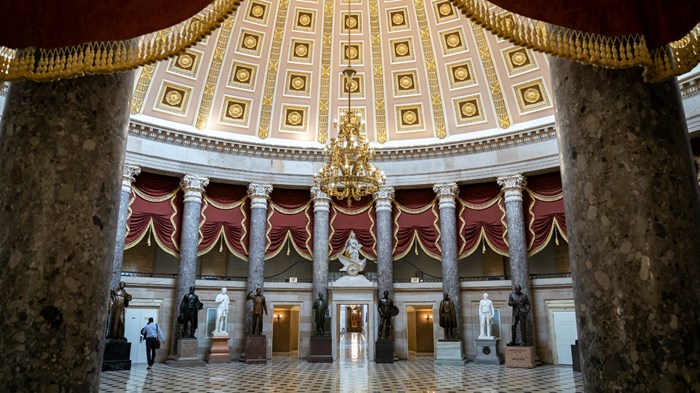 Image: Drew Angerer / Getty Images
A life-sized statue of Billy Graham will be installed in the US Capitol's Statuary Hall collection sometime next year, replacing a statue of a white supremacist that both the state of North Carolina and the US House want removed.
Last week, a North Carolina legislative committee approved a 2-foot model of the statue depicting the famous evangelist who died in 2018.
The sculptor, Chas Fagan, will now begin working on a life-sized model that will have to be approved by a congressional committee. Fagan has previously created several statues of religious figures, including St. John Paul II for Washington's Saint John Paul II National Shrine, as well as Mother Teresa for the Washington National Cathedral.
The US Capitol, Statuary Hall collection consists of 100 statues of prominent people—two from each state. Graham, a North Carolina native who was born on a dairy farm in Charlotte, will take the place of Charles Aycock (1859–1912), a former governor.
Aycock was one of the ...
1