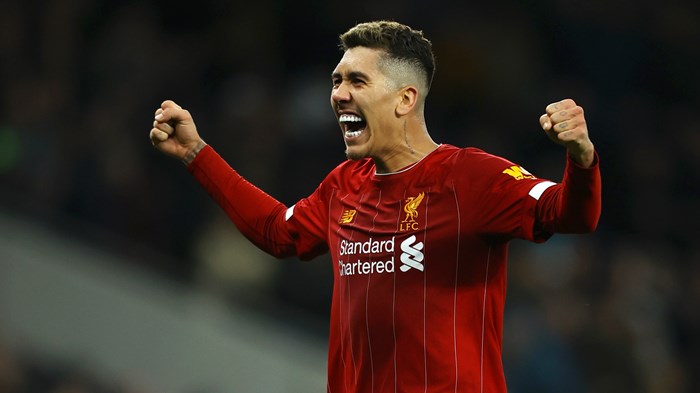 Image: Richard Heathcote / Getty Images
Millions of Christian fans are celebrating popular Brazilian soccer star Roberto Firmino's latest move off the field: He has committed his life to Christ.
Less than a month after scoring the winning goal at the FIFA Club World Cup, Firmino professed his faith and was baptized in a swimming pool by his Liverpool Football Club teammate Alisson Becker and Brazilian Christian musician Isaias Saad. Firmino shared video of the baptism on his Instagram Thursday, where it was viewed more than 3.2 million times in one day.
"I give you my failures and I will give you my victories as well. My biggest title is your love, Jesus!" Firmino wrote in Portuguese.
The 28-year-old plays striker for Liverpool, England's Premier League team that won the Union of European Football Champions League title in 2019, as well as the FIFA Club World Cup in 2019.
Becker, who is also from Brazil, was named FIFA's best goalkeeper last year. His Christian faith is well known. He attributes his ...
1