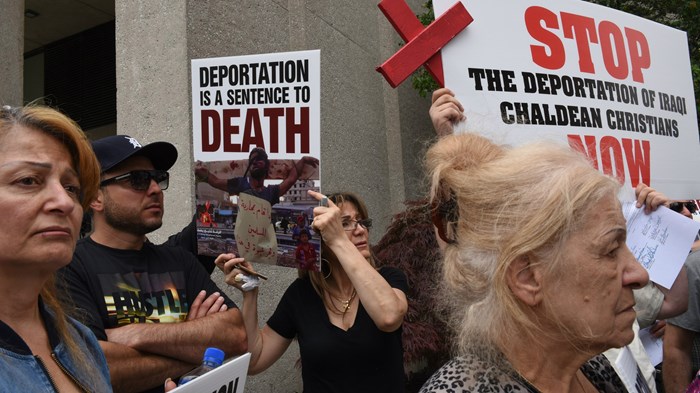 Image: Tanya Moutzalias / The Flint Journal-MLive.com via AP)
The Iraqi Christian at the center of a class-action suit challenging the detention of fellow Iraqi nationals in the Detroit area was granted a major victory in court Tuesday and will be allowed to stay in the US and become a citizen.
The decision in favor of Sam Hamama comes days after a legal setback for hundreds of others who had been detained by US Immigration and Customs Enforcement (ICE) and released more than a year ago so they could litigate their individual cases.
Last Friday, the Sixth Circuit Court of Appeals rejected the classwide decision freeing the Iraqis from detention, potentially leading to redetainment and a renewed threat of deportation.
"The whole point of the federal litigation was to give people time to fight their individual immigration cases," Margo Schlanger, one of the lead counsels in thecase, told CT. "Hundreds of people assisted by the class action have done that, and, while some have lost, lots of them have won. For many others, the individual ...
1