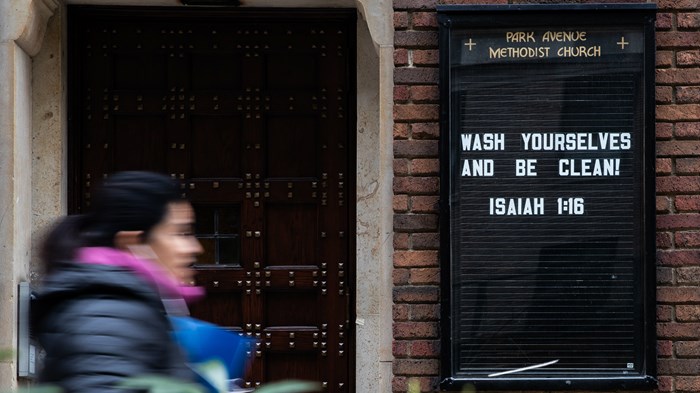 Image: Jeenah Moon/Getty Images
While church leaders adjust services to help contain the spread of coronavirus, the pandemic has also prompted them to tackle another task: communicate a message that elevates both faith and science.
For pastors across Christian denominations, rising public anxiety over coronavirus only reinforces the importance of believing in God while heeding the advice of public health experts.
"Science is a wonderful arena of truth and understanding truth. It is an amazing tool that can help human flourishing. We just believe it can't address all truth that exists," said D. J. Jenkins, pastor at Anthology Church in Studio City, California.
Jenkins, who got his undergraduate degree in biology, acknowledged that "for a lot of folks, it's probably pretty strange to see" a Christian or other devout person "asking for divine help—and then also trusting in science and health professionals and doctors. But it's not strange for me."
While past natural ...
1