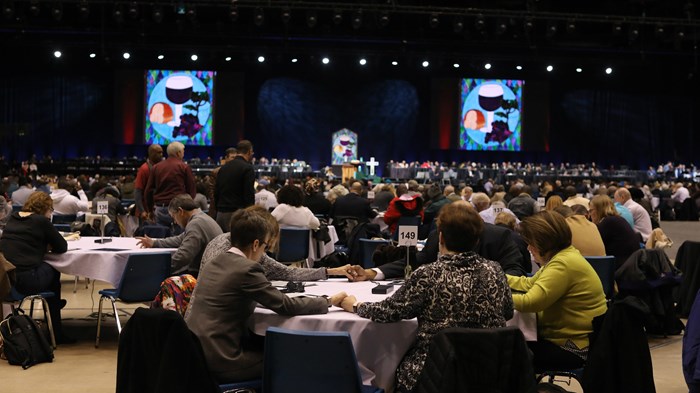 Major conferences held by the two largest Protestant denominations in the country have joined the long list of events canceled by coronavirus.
Last week, the Southern Baptist Convention (SBC) called off its annual meeting scheduled for June 9-10, its first cancellation since World War II 75 years ago. The week before, the United Methodist Church (UMC) announced it would have to push back its quadrennial General Conference another year after its venue, the Minnesota Convention Center, canceled events through mid-May.
While members understand the circumstances, the decisions still come as hard news. Besides the denomination-wide fellowship and morale-building that happens at these gatherings, they are the vehicle for important decision-making affecting churches and ministries.
Leaders from both denominations say the delay puts some business on hold—but in most cases, the votes can wait. That includes the long-anticipated decision over how the UMC could split over irreconcilable differences ...
1