Southern Baptists Disfellowship Church Over Abuse for the First Time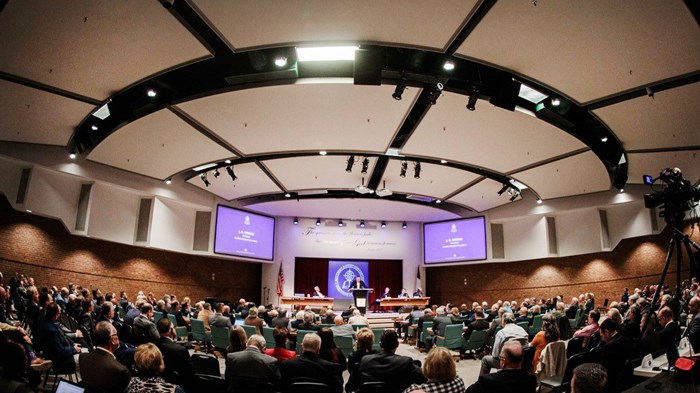 Image: Eric Brown / Baptist Press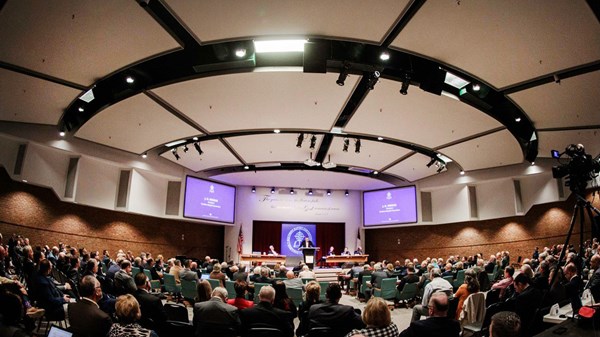 Southern Baptists Disfellowship Church Over Abuse for the ...
The Southern Baptist Convention (SBC) has disfellowshipped a west Texas congregation that knowingly employs a registered sex offender as pastor, the first church to lose its ties with the denomination amid a heightened push to combat sexual abuse.
The decision came Tuesday, during a meeting of the SBC Executive Committee at its headquarters in Nashville. Based on a recommendation from the convention's repurposed credentials committee, the Executive Committee acted unanimously to declare that Ranchland Heights Baptist Church in Midland, Texas, should "no longer be considered in friendly cooperation with the Convention." Practically, that means it will no longer be eligible to send messengers to the SBC annual meeting.
Previously, churches had only been disfellowshipped from the SBC over LGBT-related issues and racism, though a Houston church voluntarily withdrew from the convention last year after the Houston Chronicle reported its pastor pleaded guilty to sexually assaulting a teen girl more than two decades ago.
Ranchland Heights pastor Phillip Rutledge was convicted of sexually assaulting two preteen girls in 2003. A deacon at the church told the local CBS affiliate in 2016 that "the vast majority" of members knew about Rutledge's child sex offender status. The deacon added that the church ensures children "are never by themselves" with the pastor. Ranchland Heights' Facebook page, which was removed following the decision, had listed its motto as "the church of second chances."
Though the church may appeal the Executive Committee's decision to the full SBC, credentials committee chairman Stacy Bramlett said they do not anticipate an appeal. Ranchland Heights ...
02/19/2020