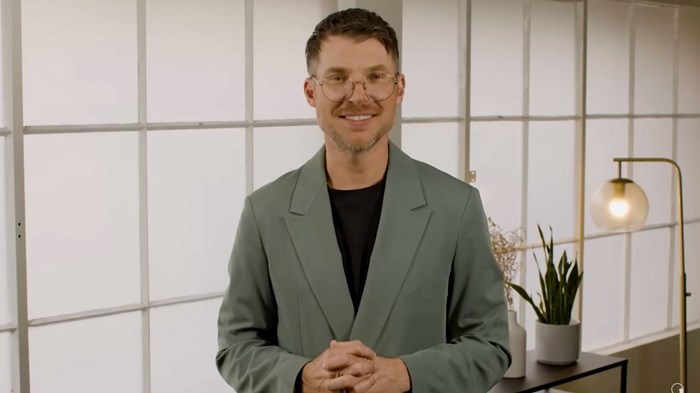 It started with a car crash in 2020. Rachel Kellogg, a video editor for a megachurch in Seattle, was hit in her Volvo by a driver who failed to yield the right of way. With her car totaled and hefty bills from her ER stay, Kellogg found herself saddled with debt. She didn't tithe for most of 2021.
Her supervisors noticed. "Im [sic] not sure if you have started giving since our last conversation, but that needs to happen asap," one wrote to her via Slack, a work messaging app.
Then came a written reprimand from another: "It is my hope that you will take advantage of this opportunity to correct your behavior so that you may succeed in this position." If her "misconduct" did not change, the note said, she could face termination.
Many churches see a 10 percent tithe as the scriptural standard—and an often-unspoken expectation for church staff. But can it be a condition of employment?
That is the question at the center of a class-action lawsuit Kellogg has filed against her congregation, Churchome, the church led by bespectacled nondenominational pastor Judah Smith. Smith is known for his connections with celebrities including Justin Bieber, Russell Wilson, and Lana Del Ray.
The suit alleges Churchome engaged in "a systemic scheme of wage and hour abuse against their employees" by requiring them to give back to the church a tenth of what they were paid. Under Washington state law employers cannot rebate their employees' wages.
Beyond the legal questions, Kellogg's dispute with Churchome reveals another dimension to the longstanding tension around giving in churches. Some pastors can be nervous to preach on tithing or to ask members to make financial commitments, eager to ensure giving is seen as not an obligation but an opportunity.
Among most church staffs, giving is an understood expectation; however, having an unspoken or unofficial policy can make it difficult to talk about how to hold tithers accountable.
"The challenge with the staff case is, it's just one part of a bigger conversation about 'How do we discuss generosity?'" said Matt Steen, cofounder of Chemistry Staffing, a ministry staffing agency. "What are the expectations of members of the church? What are the expectations of deacons or elders or board members when it comes to giving? And then what is the expectation on staff? Not only are we struggling to figure out how to communicate it, but we also struggle with how to hold people accountable."
At Churchome, staff members were told to tithe. "You are not as invested as you think you are [in Churchome] if there's not a money trail," Smith remarked to staff at a meeting where he also said tithing was more important than taking Communion, according to the lawsuit.
But the church's employee handbook is vague on its requirements, noted Lisa Runquist, an attorney and an editorial adviser to CT's Church Law & Tax.
The handbook says employees should "be involved in and committed to Churchome" but does not specify whether membership and attendance—two factors frequently listed as essential for working at churches—are required for employment, making the tithing mandate an odd outlier.
It also does not specify whether tithing must be directly to Churchome or can be to another organization. Most concerning, says Runquist, is Churchome's apparent failure to notify Kellogg that tithing would be a requirement for employment during onboarding and orientation.
The lack of written documentation for the tithing requirement, she said, could complicate Churchome's claim that its employment practices are based on deeply held beliefs.
Churchome did not respond to a request for comment from Christianity Today. But in a statement sent by its lawyer to The Seattle Times, the church argued that, under the First Amendment, churches have the "right to restrict employment to those employees who choose to abide by church teaching."
"Churchome intends to vigorously defend the rights of all religious institutions to live, teach, and model their faith through their employees," the statement said.
There is precedent for a religious institution's ability to require tithing as a condition for employment. In 1987 the Supreme Court ruled that a gym owned by the Church of Jesus Christ of Latter-day Saints' commonly known as the Mormon church, could fire employees who did not meet the criteria of church membership, including tithing.
Kellogg's attorney, Eric Nusser, however, disagrees that this is a case about religious freedom. "The way we apply Washington state law to Ms. Kellogg's facts is that regardless of whether Churchome is a church … or any other nonprofit [or] for-profit corporation, Washington's wage rebate act and the consumer protection act still apply," he said.
Kellogg's suit alleges that Churchome gained an unfair advantage over competitors by effectively getting a 10 percent discount on labor and that it misled aspiring employees by not disclosing in its hiring practices that tithing is a condition for employment.
If successful, the case could require Churchome to repay twice the amount Kellogg tithed to the church since April of 2020. Nusser estimates up to 100 present or former employees could qualify to join the lawsuit. Kellogg now lives across the country in Greenville, South Carolina, but continues to work for Churchome.
About a month before Kellogg's March 21 lawsuit, Smith offered a message on trusting God and his wife and copastor Chelsea Smith began teaching a two-part series on giving. She spoke about the importance of tithing while also emphasizing God's grace.
"If Judah and I are really honest, from a pastoral perspective, we haven't talked a lot about tithing publicly," she said. "A lot of it has been really wrestling with this dichotomy of we know we have been supernaturally blessed because we tithe, but we know we don't have to and we know we don't do it under a curse."
There have been recent debates among Christians about how much to give and where—whether to tithe on after-tax or gross income and if it's okay to split a tithe among ministries. Theologians have been reconsidering whether the 10 percent figure from the Old Testament applies to believers today.
According to Denver Seminary professor Craig Blomberg, the New Testament doesn't have commandments to tithe.
"Instead, the [New Testament] contains repeated commands to give generously, even sacrificially, which for some people who earn very little, may be obeyed with less than a tithe, and for many, in the prosperous West, probably requires more than a tithe," Blomberg said by email.
The New Testament also offers no distinction between lay church members and staff: The same expectation for giving is placed on both. What is explicit, says Blomberg, is that tithing should not be compulsory.
"Each of you should give what you have decided in your heart to give," wrote Paul in his second letter to the church in Corinth (9:7), "not reluctantly or under compulsion, for God loves a cheerful giver."