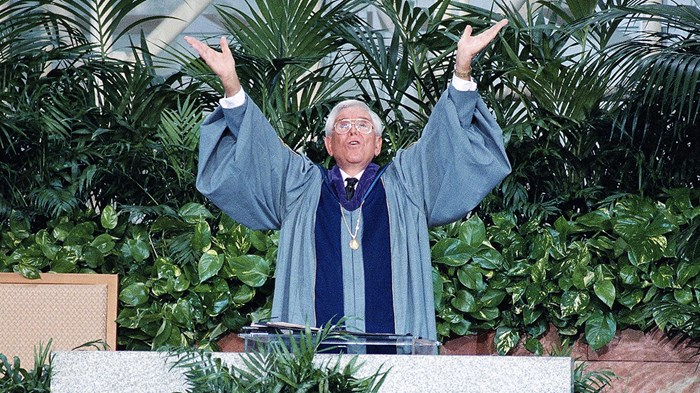 Televangelist and Crystal Cathedral founder Robert Schuller died on April 2 at the age of 88. Schuller, once one of the most influential ministers in the country, attracted both fans and critics for his upbeat and positive preaching style. We published the article below in 1981. It provides an inside look at his ministry philosophy for those reflecting on his legacy.
He has drawn both fire and plaudits with his drive-in church, television ministry, and Crystal Cathedral. Has Schuller abandoned the gospel for watered-down hi-jinks? Or is he effectively following Christ's pattern?
As churches of all types try to evaluate ministry models, Garden Grove Community Church usually becomes a reference point. Some people denounce its methods, saying many never hear the full claims of the gospel; others point to it as effective both in evangelism and congregational development.
What does Robert Schuller himself say he is trying to do? What is his overall strategy, and how should you ...
1