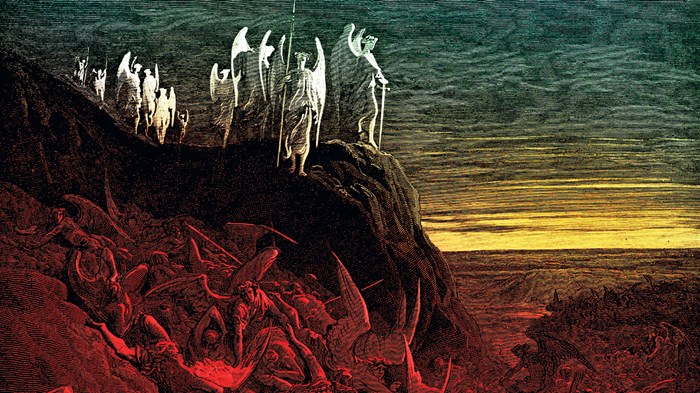 Erwin Lutzer has led the historic Moody Church in downtown Chicago for more than 30 years, authored more than 30 books, and is featured regularly on three national radio programs. We visited Dr. Lutzer in his church study to get his perspective on spiritual warfare. He shared his thoughts on deliverance, temptation, the role of the community, and why he believes Satan needs God's permission "even to wiggle."
How would you describe to an unchurched person what spiritual warfare is?
I would explain it by saying we have to understand that the material world is not the only reality. There's a spirit world, and all the spirits are not good ones. Many people even outside the church accept that nowadays; just witness the many shows on television that deal with paranormal activity. If you help people understand that there are spirits, and some are evil and we must stand against them, I think most people could connect with that.
1