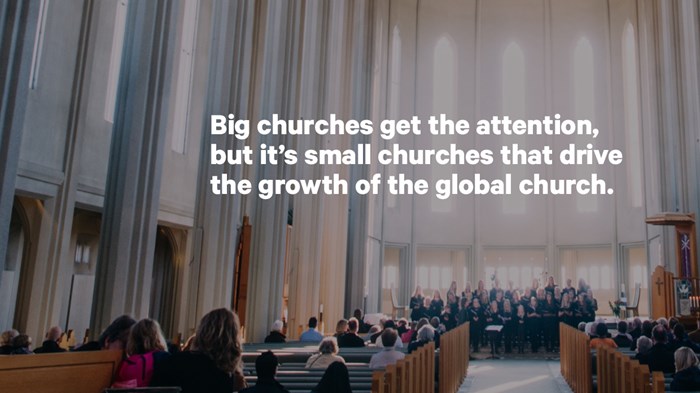 I want my church to grow. I want your church to grow.
But more than anything, I want the church to grow.
I want as many people as possible, all over the world, to know Jesus. The good news of the gospel can't be confined within the walls of my church, the distinctives of my denomination, the borders of my country, or the customs of my culture.
And it's precisely because I want the gospel of Jesus to reach the greatest number of people, that I am an avid supporter, promoter, and encourager of healthy small churches.
Big and megachurches are great. And they get almost all the press, both positive and negative. They deserve our prayers and support, not second-guessing, jealousy, and ridicule. But, as valuable as they are, large congregations are not where most people receive the bulk of their spiritual nourishment. Most of that is happening in millions of small congregations all over the world.
According to recent research from Ed Stetzer and Christian Schwarz, "The ...
1