Pastors, Printers, and the Priesthood of Believers
Without the ministry of skilled printers, Reformers may never have found their voice.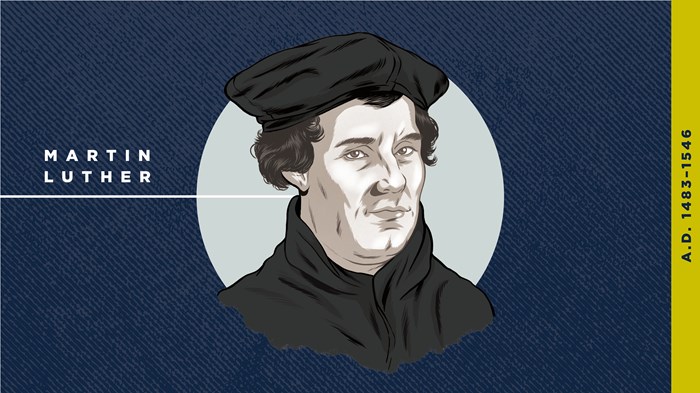 Image: Portrait by Joel Kimmel
All Christians whatsoever really and truly belong to the religious class, and there is no difference among them except in so far as they do different work. … A shoemaker, a smith, a farmer, each has his manual occupation and work; and yet, at the same time, all are eligible to act as priests and bishops. Every one of them in his occupation or handicraft ought to be useful to his fellows, and serve them in such a way that the various trades are all directed to the best advantage of the community, and promote the well-being of body and soul, just as the organs of the body serve each other.
— Martin Luther, from An Appeal to the Ruling Class
In 1517, no one expected a little-known monk at a brand-new university in an out-of-the-way town to transform the world. But the printing press afforded Martin Luther a reach throughout Europe he could not have known otherwise. According to Andrew Pettegree, over the course of the 16th century, printers issued nearly 5,000 editions of Luther's ...
You have reached the end of this Article Preview
1