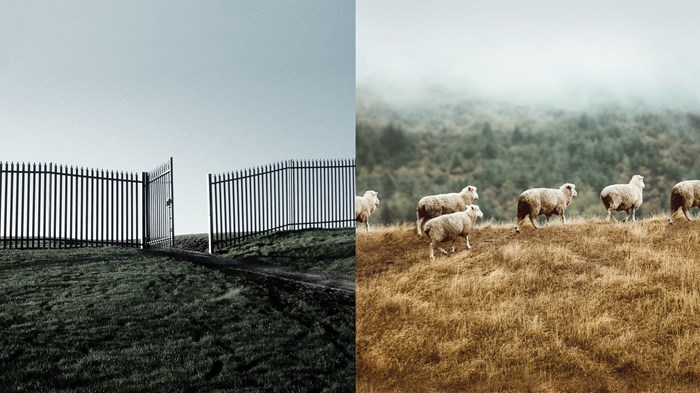 Image: Edits by Christianity Today / Source Images: Andrew Jalali / Getty / Taylor Brandon / Unsplash
About 200 people have left our small church. The number probably sits closer to 350 when counting their children. But they didn't leave the way you might expect—no church split or splinter. They left slowly, with neither fanfare nor fireworks. Some, if not most, left without a goodbye. And they left not over seven weeks or seven months, but over the course of seven years.
I got to thinking about this when I came back from my summer sabbatical, because I was pleased to see that not only did our church still exist, but there were also a few dozen new people.
The new attendees shake my hand and introduce themselves. They smile at me as I preach. They participate in our membership class and ask about small groups and opportunities to serve. One couple invited my wife and me out for a date. Still, I struggle to open my heart to them the way a pastor should, fully and without reservation. And I wonder why.
Then it hit me. In seven years, our church—in terms of net attendance—has ...
1