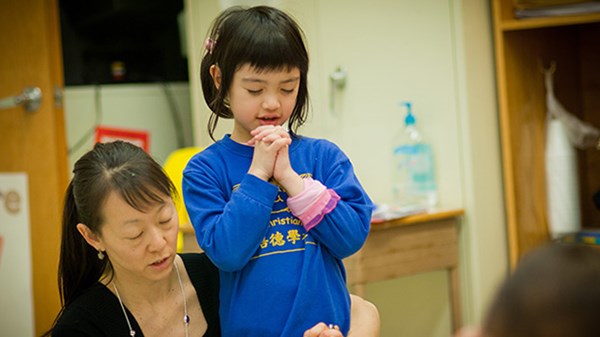 Keeping Christian Schools Alive in Urban Chicago
How Bright Promise Fund helps faith-based educators keep their doors open.
4.22.13
For private Christian schools located in low-income areas of Chicago, tuition payment is always an issue.
"Our school is really, really needy because we are located in an under-resourced area," says Bonnie Ho, principal of Pui Tak Christian School, a PreK-6 school located in the heart of Chinatown. "We don't want to raise the tuition too high, because we want to enable the underprivileged to attend."
But raising money is challenging in urban areas that have seen resources drain out to the suburbs.
"Our schools . . . constantly have to raise money for tuition," says Debra Flores, principal of Humboldt Community Christian School, where annual tuition is about $3,200. "Unlike [at] other Christian schools, a huge portion of it has to be raised."
It isn't easy, especially when administrators have their plates full with providing a safe and secure environment for children from low-income and sometimes dangerous situations.
But Bright Promise Fund for Urban Education makes it a little easier.
"[We fill] that gap for those church-related or community-developed Christian schools that have been struggling, to move them from viability to sustainability, so that they can dream again," says director Dave Larsen. Modeled after the Catholic organization Big Shoulders and the Lutheran organization Good News Fund, Bright Promise raises funds for Christian schools throughout the city of Chicago, advocates for vouchers in Illinois, and researches and writes grant applications for its seven member and two affiliate schools.
Most important, since 2010 Bright Promise has worked to raise funds from corporations, churches, and individuals who see the benefit of private Christian schools in under-resourced communities. Larsen said he'd like to be able to give each member school about $30,000 a year before promising financial support to additional schools.
Bright Promise board member Case Hoogendoorn, a Chicago lawyer whose firm represents charitable and faith-based organizations, goes farther still: "I would really love to see an organization like this get to a point where it could provide support approaching 10 percent of a school's budget. We're probably closer to 2 percent right now."
MORE FROM CHRISTIANITY TODAY