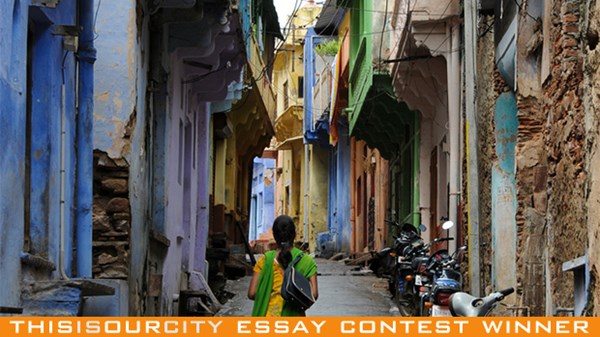 Image: Courtesy of Startracker / Flickr.com
How I Responded to India's Rape Epidemic
I never acted on my angry reaction to news stories. Until Nirbhaya was killed.
8.12.13
By God's grace, I have never been through sexual trauma. Indian by ethnic descent, I grew up in comfort, the child of godly, financially secure parents. The worst that happened to me has happened to nearly every girl in India: I've been sexually harassed by being groped countless times on public transport on the way to school. Those encounters were scary and stay etched in my mind. But they never compelled me to help women who suffer far worse things.
Perhaps it was because I once believed that social change can never really happen (as only the gospel can bring change). Perhaps it was because I didn't know anyone in my church who was passionate about serving suffering people. But for a long time, every time I read about sex trafficking or rape or molestation in the news, I would try to shut out a gnawing in my heart. Time and again, it would strike me that the woman or child who was at the wrong place at the wrong time could have been me. Yet I would resist delving into what she truly went through. There was nothing I could do for them. Who was I? Just a college kid. Later, just a wife. Later, just a mother of three.
And then, Nirbhaya was raped.
In the days following the rape and death of the 23-year-old in December 2012, mass protests broke out in Delhi and other parts of India demanding stricter punishment for rapists. Day after day, reports came out about hundreds of women and children being raped daily. The fact that I had a 4-year-old daughter fueled the flame that was raging in me. Yet this time, instead of feeling useless and slightly guilty, I pored over the reports—not in the objective, hurried fashion that I used to, but in a way that let me absorb, partly at least, their implications. More important, for the first time, I started thinking about whether I could reach out to these women.
Getting My Hands Dirty
It was around that time that a friend, Aravind Pulickel, began talking with my husband about creating a public forum for discussing social issues as a way to connect with not-yet Christians. My husband encouraged Aravind to start an initiative that would allow neighbors to talk about these issues and brainstorm ways to address them.
MORE FROM CHRISTIANITY TODAY