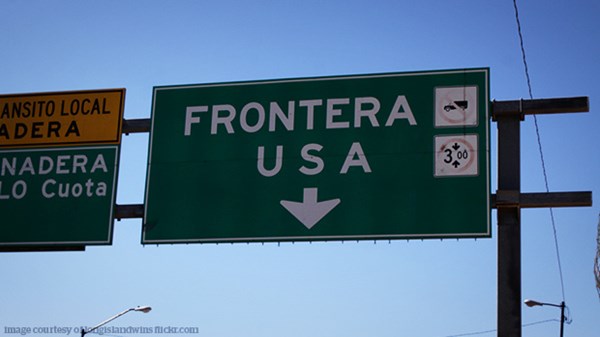 Viewing Immigration from the Low Places: Ministry Leader Speaks Out on Controversial Law
Political sound bites lose their power when you get to know immigrants through flesh-and-blood ministry.
6.18.12
Not long ago, I viewed the immigrants coming to our country without proper documentation as lawbreakers. I thought if people wanted to come to our country, they should get in line and do it right. The apostle Paul made it clear that submission to governing authorities was important. I affirmed the importance of treating people with compassion, but breaking the law was unacceptable.
Then in 2004, my wife, Becky, and I spent two weeks living in "the 'hood" at Neighborhood Ministries in Phoenix, Arizona. [Editor's Note: Neighborhood Ministries plays a central role in This Is Our City's forthcoming Phoenix coverage in CT September 2012.] As we met undocumented families and heard their stories, we came to understand their plight and pain. The issue had a new dimension—a human face. As we traveled back to Colorado, we realized the issues surrounding immigration were not cut-and-dried. Instead, we saw immigration as a multidimensional problem with no easy solution, but one that nonetheless required a solution.
I have spent most of my life leading ministries (including serving as president of the Navigators) in positions that caused me to view problems "from above," giving me a macro perspective. In retrospect, that viewpoint at times made me oblivious to the pain and suffering of people living in very "low places."
Immigration in the United States cannot be fully understood from a bird's eye perspective. Some of my friends like to say that "grace gathers in the low places," and I believe this applies to the issue of immigration in the United States. The national dilemma of immigration reminds me of Jesus' experience in Matthew 9: "When he saw the crowds, he had compassion on them" (v. 36). It's easy to make pronouncements while standing off in the distance. When we step into the low places and witness the suffering of real people, our hearts are softened with Jesus' compassion.
Three years ago, Becky and I moved permanently to Phoenix to live and serve in an urban context. Making the decision came after a month-long season of prayer. Becky and I chose not to talk to one another about our future. At the end of the month, we sat down together to discuss what God was showing us. I will never forget asking Becky what she felt God was saying: "I believe God wants us to sell our home and move into the Neighborhood in Phoenix." She felt we needed to "burn our bridges" and make a total commitment to living in urban Phoenix. I agreed. Our decision proved to be so right!
MORE FROM CHRISTIANITY TODAY