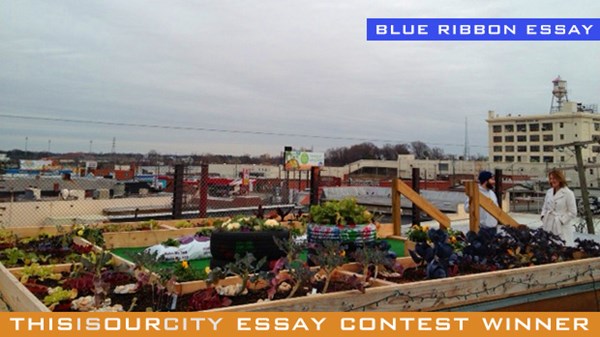 Meeting Refugees on the Roofs of Richmond
How a new housing ministry is welcoming the newly arrived.
1.7.13
Editor's Note: We continue to debut our This Is Our City essay winners, today's essay receiving a 'blue ribbon' badge of honor that deems it among the top 3 of the dozens of stories we received. We've heard about one ministry of sorts to refugees arriving in Richmond, Virginia; now we hear about another that is just getting off the ground in Fritz Kling's hometown.
In the eyes of most Americans, refugees are invisible. They arrive late at night in our airports, are shuttled off to apartment complexes, and live in different parts of our cities than the sections where we longtime residents have established roots.
They are invisible, unknown, and displaced. Many of them have sacrificed promising career paths for a chance to come to America. Onetime lawyers and doctors find themselves sweeping floors or serving up burgers here in the United States.
Nothing is familiar here—not the language, family customs, community structures, or climate. For a few months, they receive a small stipend from federal and state resettlement agencies. They spend most of that time opening checking accounts, registering their children for school, buying cell phones and apartment supplies, and taking English courses. Could anything be more defeating than waiting in a DMV line to obtain a driver's license without understanding the language? Not much is given to them, and no one expects much from them.
Refugees come to Richmond, Virginia in flight from persecution or conflict in their home countries, seeking freedoms they have never experienced, and pursuing economic opportunity while back home there was none. During this year, about 350 refugees are expected to arrive in Richmond, and some fellow Christians think it's our responsibility to respond to their presence.
The Bible consistently features refugees as favored players in God's plan. If God worked through migrants such as Abraham, Moses, Joseph, Ruth, and even Joseph and Mary, we surely need to take today's migrants seriously.
MORE FROM CHRISTIANITY TODAY