Gangs of Young Lords last month finally ended their takeovers of churches in New York and Philadelphia, but signs of their presence lingered on. Both congregations had to repair extensive damage and remove heaps of debris, including Marxist posters and stacks of revolutionary literature advocating violence.
The radical Puerto Rican youths had held the 135-member First Spanish United Methodist Church in East Harlem since October 18. Although armed with shotguns and carbines, they decided to bow without violence to a state supreme court order in which a Jewish judge ruled their presence violated the "precious constitutional rights" of the church members.
A spokesman for the militants said they did not want to "risk people's lives at this point over the issue of a building."
Young Lords in Philadelphia seized the predominantly black Kings Way Community Lutheran Church on November 6. The congregation virtually purchased its way to peace with an agreement to pay $160 a month toward renting quarters elsewhere for the Lords.
The trouble in New York erupted when Young Lord Julio Roldan, 33, being held on an arson charge, hanged himself in the Tombs, a Manhattan jail. Despite a medical examiner's verdict, fellow gang members claimed Roldan was murdered. (A mayor's advisory council later reported that he was indeed a suicide, but the victim of an "inhuman" system of criminal justice.) They carried his coffin into First Spanish for a funeral service, then—displaying weapons—announced takeover of the church in protest against jail conditions.
Newly installed pastor Juan A. Velasquez, 57, pleaded with both the police and his angry church members to keep cool. Meanwhile, Methodist and city officials worked behind closed doors for penal reforms.
The Young Lords also accused the church of dragging its feet in establishing a day-care program for children. (Methodist superintendent Wesley Osborne explained that it took time to cut city-hall red tape and that contractors refused to enter the church while the Young Lords remained inside.)
The youths said members of the congregation were free to hold services in the church, subject to search at the door. Velasquez and his people held services instead at a nearby community center, where record crowds showed up. The Young Lords conducted an indoctrination program at the church. They invited Osborne to attend a meeting but he declined: "I refuse to be frisked in one of my own churches." A teen-age girl described one breakfast session: "They served crackers, juice, and two Black Panther movies."
Jesuit Antulio Parrilla Bonilla, controversial Catholic bishop from San Juan who has no church assignment, dropped in to celebrate a memorial Mass that included quotes from Mao Tse-tung.
While Osborne and the church sought through legal channels to evict the invaders, members of the Rainbow Coalition (which includes certain Methodist and National Council of Churches staffers, and some Union Seminary students and faculty members) backed the Young Lords, even in their false claim that First Spanish had agreed to sell the church to them. Osborne bitterly criticized the coalition's "interference."
Now that the Young Lords are out, pledged Osborne, the church and the Methodist conference will proceed with greater involvement in community ministry. But, he added, the youths had made the task financially more difficult. It cost $10,000 to repair damage inflicted during an eleven-day occupation of the church last winter, terminated only when sheriffs deputies arrested and removed 111 Young Lords (see January 30 issue, page 31). The damage the second time was worse, he said.
While the New York dispute pitted Puerto Ricans against other Puerto Ricans, the Philadelphia incident sparked hostilities between blacks and the Young Lords.
Most Kings Way members did not learn of the takeover of their church until a Sunday-morning worship service, when they found the sanctuary walls covered with posters of Roldan, Huey Newton, and Eldridge Cleaver.
Roger Zepernick, 28, white mission pastor of Kings Way, succeeded in keeping tempers from flaring into violence. He persuaded the congregation (about forty-five members, mostly women) to allow the Young Lords to set up their proposed community programs.
But young blacks in the neighborhood resented the presence of the Puerto Ricans, whom they labeled "outsiders," and the building became the scene of midnight gang battles. On other nights, vandals entered the unlocked premises. A number of Young Lords violated a ban against living in the building, and some church members suspected illicit sex activities.
Finally, a group of enraged parishioners called a press conference and announced they had had enough of the Young Lords. Later, Zepernick helped them reach a compromise: half of the church's income on a first-floor rental would be used to rent another headquarters for the Young Lords.
Ironically, Kings Way was founded last year as a result of racial disharmony at the predominantly white St. Matthews Lutheran church. Both are affiliated with the Lutheran Church in America.
Whether the takeovers are storm warnings of things to come, as some observers predict, remains to be seen. Third World youths, like their black predecessors, are clamoring for power—and property.
Religion In Transit
Washburn Presbytery (Presbyterian Church U. S.) and Arkansas Presbytery (United Presbyterian) have been merged to form the new Presbytery of the Ozarks, composed of sixty-six churches in west and south Arkansas and one church in the southwest corner of Missouri. A suit was filed in Kentucky (see December 18 issue, page 41) over a similar presbytery merger intended to take place this month in that state.
At a meeting in Memphis, representatives of all six Southern Baptist Convention seminaries agreed to offer comparable Doctor of Ministry degree programs, as early as 1972, if money is available.
Clerical pollster Stanley R. Sinclair of Visalia, California, made a 2 per cent random sampling of active Episcopal clergy in sixteen dioceses of eight provinces and found 51.3 per cent are opposed to COCU, 27.7 per cent favor the giant merger plan, and the rest are undecided.
The rapidly growing United Pentecostal Church, a non-Trinitarian body, dedicated its multi-million-dollar headquarters building, World Evangelism Center, in Hazelwood, Missouri, recently.
Christian Broadcasting Network, owner and operator of one TV and six radio stations, will get its second television station this month when WHAB-TV in Atlanta begins operating on Channel 46 with 1.9 million watts of power in color … WSOR-FM is a new radio station owned and operated by the Riverside Baptist Church of Fort Myers, Florida.
The American Bible Society is publishing The Psalms for Modern Man as the first complete Old Testament book in Today's English Version.
The Scripture Press Foundation has added a stewardship department and changed its name to Scripture Press Ministries.
Waterloo Lutheran University, Ontario, Canada, now permits students 21 years old and over to consume alcoholic beverages in campus residences.
Gospel Films' Michigan fund-raising premiere drew 4,000 who paid $10 each to see High on the Campus, drug documentary. The money will be used to sponsor 20,000 showings to high-school audiences. Guest Art Linkletter said that a personal faith does "more to effectively halt and cure drug addiction than anything I've seen."
"The movement to make America Christian" is the description used for the new Society for the Christian Commonwealth, a conservative Roman Catholic organization continuing publication of Triumph magazine and Catholic Currents newsletter.
New Orleans clergymen protested last month after a policeman wore clerical garb to gain entry for a police raid on local Black Panther headquarters. The disguise "seriously undermines the effectiveness" of clergy in the all-black Desire Housing Project where the Panthers' headquarters was, the ministers said.
Catholic, Protestant, and Jewish clergymen in Montclair, New Jersey, have launched an open-ended, non-structured instruction class on religion, believed to be the first religious course offered in a public school since the 1963 U. S. Supreme Court decision.
Personalia
General Creighton Abrams has become a Roman Catholic, Catholic sources in Saigon reported. The 57-year-old commander of U. S. forces in South Viet Nam was said to have been received into the church in an unpublicized ceremony.
Colin P. Kelly III, 30, son of America's first World War II hero, Captain Colin P. Kelly, Jr., was ordained an Episcopal priest in Moorestown, New Jersey, last month. After graduation from West Point the young Kelly served in a tank corps before entering seminary. He plans to become an Army chaplain after two more years' service at Moorestown's Trinity Church.
Miss Barbara Andrews became assistant pastor of Edina Community Lutheran Church in suburban Minneapolis last month. The American Lutheran Church woman, the second female Lutheran in the United States to be ordained to the ministry, is the first to become a pastor.
Debra Jean Sweet, the 19-year-old Young American Medal recipient who startled President Nixon as he presented her with the award by saying, "I find it very hard to believe in you until you get us out of this war," is an employee of the youth society of the Lutheran Church-Missouri Synod. Miss Sweet, who works with the Walther League in Cincinnati, earned her public-service award by leading Wisconsin high-school students on a thirty-mile fund-raising march for the poor.
Dr. George Sweazey, former evangelism director for what is now the United Presbyterian Church and a moderator of the denomination in 1969, is concluding his pastorate in Webster Groves, Missouri, to become professor of homiletics at Princeton Seminary.… Another former moderator of the church, Dr. Edler G. Hawkins, pastor of St. Augustine Church in New York City, will go to Princeton Seminary this month as professor of practical theology and coordinator of black studies.
The Christian Service Corps, often called the "Peace Corps" of the Church, recently placed its hundredth corpsman. He is teacher Robert Johns, who has been assigned to British Honduras with the Gospel Missionary Union for a two-year voluntary term.
Dr. W. Ballentine Henley, 65, has been named the first full-time president of the United Church of Religious Science since founder-president Ernest Holmes died ten years ago. Henley recently retired as provost of the California College of Medicine (UC) at Irvine.
Chicago school officials reinstated Shirley Thomas, 15, last month as a student at Marshall High School's Dante branch after an assistant principal suspended her for talking about God in the school lunchroom. The young black, daughter of a Pentecostal minister, was told she can't preach or lecture on religion, however, or promote "sectarian" ideas.
World Scene
The Church of the Nazarene plans to expand its world-missions program into Indonesia, Ecuador, and the Bahama Islands this year, thus bringing denominational work into fifty-three nations or world areas.
Evangelists of the Sudan Interior Mission say the number of converts to Christianity in the former war zone of eastern Nigeria (Biafra) is so great that pastors must care for three or more congregations there. A campaign there recently gained 1,176 conversions, while more than 9,000 professions of faith were reported in an SIM Ethiopian campaign.
Students at Roman Catholic seminaries in Ireland have decreased in number from 3,400 in 1961 to 2,200 in 1969, while ordinations fell from 450 to 300 in the same period, according to a recent report.
The Council of Evangelical Methodist Churches (CIEMAL), a new organization linking Methodists in ten Latin American countries, has issued a call for the church to emphasize both personal and social-justice dimensions of mission.
A resident of Mea Shearim, an ultra-orthodox quarter of Jerusalem, has been punished by a religious court for the sin of possessing a television set. The court invoked a rabbinical ordinance forbidding anyone to eat, drink, or sit within four cubits (almost six feet) of the accused "until he repents and removes this defiling and disgusting object from his home."
In Hungary, more women chose abortion than motherhood, according to a report in Parade magazine last month; in 1965, Hungarian doctors performed 135.6 abortions for every 100 live deliveries.
By the year 2000 men will marry men and women will marry women, Dr. Morton Darrow, New Jersey psychiatrist and analyst for Prudential Insurance of America, said in an address to the company's Canadian managers in Toronto, "because of the great concern over the population explosion."
Baptist congregations in South Viet Nam are being urged to become self-supporting by the end of 1971, when financial aid to Southern Baptist missions there will end.
The Ontario, Canada, legislature has enacted a law allowing workers to give an amount equivalent to their union dues to charity instead. The Christian Labor Association of Canada crusaded for the measure (see November 20, issue, page 52).
The World Council of Churches last month issued an appeal for $210,000 over three years to provide food, clothing, and counseling for American deserters and draft-resisters in Canada, of whom there are an estimated 50,000 to 60,000.
Deaths
EDWARD S. FISH, 92, for forty years a China Inland Mission medical missionary, under house arrest in China from 1949 to 1951 before his return to Canada; in Sherbrooke, Quebec.
JAMES C. RAYBURN II, 61, founder of Young Life and for twenty-five years its executive director; in Colorado Springs, of cancer.
JOHN WAGELIN, 89, Finnish clergyman who had been president of Suomi College in Hancock, Michigan, and the former Suomi Synod (Finnish Evangelical Lutheran Church in America); in Livonia, Michigan.
Have something to add about this? See something we missed? Share your feedback here.
Our digital archives are a work in progress. Let us know if corrections need to be made.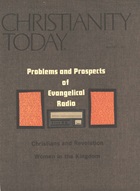 This article is from the January 1 1971 issue.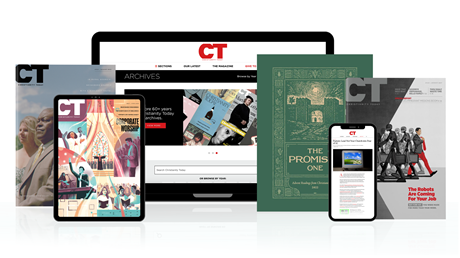 Subscribe to Christianity Today and get access to this article plus 65+ years of archives.
Home delivery of CT magazine
Complete access to articles on ChristianityToday.com
Over 120 years of magazine archives plus full access to all of CT's online archives
Subscribe Now
Lords Leave—Litter Lingers
Lords Leave—Litter Lingers