It's viewed so differently by those not caught in the trauma.
"The worst time to go through a divorce is when you belong to a church!"
In the past five years. I have listened to such words describing the feelings of divorcing and divorced men and women who were part of a church family at the time of their divorce.
Divorce, perhaps more than any other sin, is one of the most deadly "I gotcha's" in the church today. Few pastors and even fewer laymen know how to respond to a fellow parishioner's divorce. The usual response from both groups seems to be one of suspicion, judgment, penalty, and a lack of communication and lack of love.
What the church community fails to realize is that the divorced person suffers under a tremendous emotional and spiritual overload of guilt, fear, rejection, and lack of self-esteem. The last thing such a person needs is a further injection of pity, penalty, and judgment from fellow members. The two ingredients divorced people need so desperately are compassion and healing.
Much of the church's negative attitude to divorcing and divorced people comes from a strong desire to protect the marriage and family structure as we know it. There is the fear that if love and compassion are shown to a divorced person, this may be interpreted to mean divorce is acceptable as a way and means of life. A pastor told me he would like to have my divorce recovery seminar in his church but he was afraid his people would get the idea that he affirmed divorce—and even worse, that other churches would condemn his church and people for sponsoring such a workshop.
There are more than one million new divorces in America each year. They happen to elders, deacons, Sunday school teachers, ushers, pastors, pastor's children—literally to everyone. The increasing divorce rate is a tragedy of our time. It is not right. But getting angry and isolating the people to whom it happens will not help erase the problem. The Scriptures teach us that Jesus was against sin, but that he expressed a consuming love for the sinner. One of Christ's most loving encounters was with the woman at the well. She had marital problems that would outrival most, yet Christ did not treat her with the attitudes many divorced people in our churches face. In addition to defining the scriptural answers to questions about divorce, we must ask, How do we minister to and care for the divorced person?
The first thing we must do is take an honest look at the problem and ask the old question, "What would Jesus do?" I think he would talk about it, and he would do so from church pulpits. I think he would teach that divorce is a sin but that it is not the unforgivable sin. I believe he would show us how to reach out in love and compassion to help heal the hurts experienced by divorced people.
Divorce is viewed so differently by those not caught in the trauma. Nondivorcing people seem to think that divorcing people are having fun and should be punished. Quite the contrary. From the thousands of people who have gone through divorce recovery workshops to the solitary individuals sitting in my office, their feelings about divorce are best summed up by such descriptive terms as lost, alone, hurt, wounded, empty, bitter. Divorce is never fun. It is a battle to survive and begin again. The pastor and the people of God need to provide the love and healing elements to help divorced people rebuild their lives.
The pastor has the primary responsibility to set the pace in building a congregation's right attitude toward divorced people in both congregation and community. A basic teaching in this area deals with forgiveness and centers in 1 John 1:9.
Let me share several guidelines for both pastor and people in helping divorcing people:
1. Don't get into the judgment business. Remember, you will never have enough of the facts to give you the right of judgment.
2. Listen with love and understanding. A good friend is a good listener. Divorced people need to share feelings and hurts. This is most critical in the first months of a divorce experience.
3. Be supportive in any way you can. Helping in getting practical things done is vital. When people are caught in emotional turbulence, they often need help in getting the daily chores done.
4. Don't give cheap advice. The "if I were you" routine is of little help when you have never been there.
5. Don't load your spiritual holster with Bible bullets and come out firing at the newly divorced person.
6. Try to refer divorcing people to human resource people in your community who are specialists at helping people through divorce. Pass along good, helpful reading materials. (In fact, provide a good supply in your church library. I frequently check church libraries and find few books on divorce recovery, but many books that speak against divorce.)
These are a few of the things anyone and everyone can do. But what are some significant things the church can offer?
Singles ministries, as the newest specialty ministry in many churches across America, are growing rapidly. Fifty million singles make this a "new frontier" ministry. Singles include those never married, formerly married, and widowed. Singles ministries are effective where all three groups share in the many unique aspects of life and growth in their own supportive community, which should provide mental, spiritual, and social opportunities for growth. Everyone needs to belong to a family. Divorce often means the loss of family as society knows and understands it. Building an extension family or supportive community is thus vital in helping people recover from a divorce experience.
A divorced person often moves overnight from a world of married friends and activities to a world where there are no friends or activities. Where there is no new supportive community for this person, the healing process becomes more of an agonizing survival process and an endurance in loneliness and grief. When the pastor and church are sensitive to this and provide a group structure into which a newly divorced person can move, acceptance, affirmation, and healing begin immediately to take place.
While serving as minister to single adults at Garden Grove Community Church, I observed many nonchurch-related formerly marrieds attending our divorce recovery workshop, and then moving on into the singles department and mainstream of church life. I soon began to realize what a field for outreach in ministry this area was. Over three years we watched a singles ministry grow from 250 to 1,200 singles. A church, a pastor, and its people are in the business of healing hurts in people's lives. People who are already in the church respond to this as well as people who are now outside the church.
Divorce is one of life's most painful hurts. It leaves scars on people's lives forever. The job of pastor and people is to find ways to apply the healing love of Christ to these lives.
Jim Smoke is an author and consultant on ministry to singles, based in Tustin, California.
Have something to add about this? See something we missed? Share your feedback here.
Our digital archives are a work in progress. Let us know if corrections need to be made.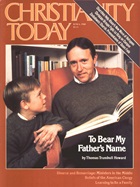 This article is from the June 6 1980 issue.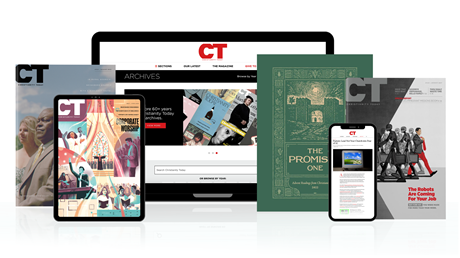 Subscribe to Christianity Today and get access to this article plus 65+ years of archives.
Home delivery of CT magazine
Complete access to articles on ChristianityToday.com
Over 120 years of magazine archives plus full access to all of CT's online archives
Subscribe Now
Minister's Workshop: Pastoring the Divorced: Caring without Condoning
Minister's Workshop: Pastoring the Divorced: ...