The 7,000 islands of the Philippine Archipelago stretch for more than 1,000 miles near Asia's southeastern rim. The islands regularly endure the deadly blows of tropical storms, earthquakes, and volcanic eruptions.
In addition to natural disasters, the country is torn by man-made violence. In recent months, strikes, violent demonstrations, and rebel-related murders, kidnapings, and extortion have rocked the country. Much of the rebel activity takes place in the remote, jungle-covered mountains of Mindanao, the Philippines' second-largest island. It is primarily on Mindanao that congregations have been harassed and church leaders have been murdered in recent months. Hard data is difficult to obtain, but some facts are known.
Manuel Impit, a student pastor from the Alliance School of Church Growth, was killed last year in the mountain community of Tamugan after he was dragged from his church on Sunday afternoon. At least one other person was killed in the same incident.
In a separate attack, 20 armed men dragged Conservative Baptist deacon Luis Pademal from his home. In the ensuing struggle, he and three other church members were killed. Four members of another Conservative Baptist church were killed in a similar attack in a remote town. At the end of November, four leaders of a Christian and Missionary Alliance church were reported to have been shot and killed.
The reasons for those attacks and the recent murders of other church leaders are difficult to verify. In some cases, church members had refused to allow the Maoist New People's Army (NPA) to use their building for meetings to indoctrinate members of the community. In at least one other case, church members had refused to give money or food to the NPA, despite threats from the rebel group.
At other times, the killers were thought to be members of the Moro National Liberation Front (MNLF), a radical Islamic group said to be financed by Libya and other Muslim nations. Others attribute the violence to separatist Muslim rebel groups, renegade paramilitary forces, or criminal opportunists taking advantage of the isolation of the villages and the general unrest and confusion in the area.
Much of the unrest can be traced to political and economic considerations. The 1983 assassination of political opposition leader Benigno Aquino, Jr., sparked the largest and most broadly representative antigovernment rallies ever staged in the Philippines. Since then, many groups have demanded the resignation of President Ferdinand E. Marcos, who has ruled the country since 1965. Other groups, including many churches, have called for major political and human rights reforms.
The country's worsening economic situation aggravates the situation and contributes to the growth of the NPA and other outlawed groups. In 1983, the Philippines experienced negative economic growth. Inflation ran at about 50 percent during the last six months of 1984. The country's external debt totals more than $26 billion, far beyond its capacity to repay without long-term rescheduling. Perhaps most devastating, 20 percent of the country's work force is either unemployed or underemployed.
Some 85 percent of the country's population of 53 million are Roman Catholics. Another 3.5 percent are Protestants, 5 percent are Muslims, and most of the remainder are members of cults and other religions. The church is growing at a phenomenal rate despite economic problems, harassment, and the murder of church leaders and members.
"After [terrorist victim Manuel] Impit's death, the reaction of the people was an even greater dedication to God and a revival movement," said Peter Nanfelt, regional director for the Christian and Missionary Alliance.
"It is at a time like this that people are interested in the gospel," said Raymond Benson, president and international director of Medical Ambassadors International, which maintains a staff of 100 in the Philippines. "People are coming to a saving knowledge of Christ not by ones or twos or even tens or twelves, but by twenties and thirties. This is a much greater rate than ever before."
Agustin B. Vencer, Jr., general secretary of the Philippine Council of Evangelical Churches, said 14 denominations reported combined growth of 23 percent from 1972 to 1981—a period of martial law. "Although no statistics are available at this time," he added, "I believe the church is growing even more rapidly in the decade of the 1980s."
Have something to add about this? See something we missed? Share your feedback here.
Our digital archives are a work in progress. Let us know if corrections need to be made.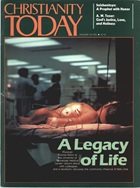 This article is from the January 18 1985 issue.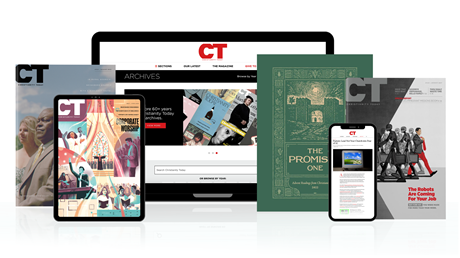 Subscribe to Christianity Today and get access to this article plus 65+ years of archives.
Home delivery of CT magazine
Complete access to articles on ChristianityToday.com
Over 120 years of magazine archives plus full access to all of CT's online archives
Subscribe Now
Political Insurgents Murder Philippine Church Leaders
Political Insurgents Murder Philippine Church Leaders