C. Stephen Evans presents the thoughts of a professional philosopher on mental health and the faith. But what would a practicing, professional, and Christian counselor say? Vernon C. Grounds, a CHRISTIANITY TODAY contributing editor, is head of the Grounds Counseling Center in Denver. He eloquently set forth his thoughts on the matter at hand in a paper entitled "Christian Perspectives on Mental Illness. Though Grounds wrote the paper years ago, his insights—in today's "therapeutic society"—are more relevant than ever.
As Christians who are concerned about the problem of mental illness, we must refuse to abandon the distinctive insights, convictions, and objectives of our own faith. We must beware of prostituting the gospel to a sub-biblical end.
Christianity is concerned about human life in its totality, and therefore Christianity is concerned about healthy-mindedness. But—let me be provocatively blunt—fundamentally and finally, Christianity is not concerned about the individual's emotional welfare any more than it is concerned about his physical condition. Fundamentally and finally, Christianity is concerned about the individual's relationship to God. Fundamentally and finally, it sees him as a creature whose overriding responsibility is to get this wrong relationship readjusted. Fundamentally and finally, it sees him as the bearer of a destiny that stretches out beyond time into eternity, and this destiny is determined by his God-relationship. Thus, Christianity's perspective on mental health may be summed up in eight brief statements (see box).
These eight statements, I suggest, are some of the distinctive insights, convictions, and objectives of our own faith; and as Christians concerned about mental illness we must refuse to abandon them regardless of how they may be criticized by secular psychotherapy.
Years ago in Germany, Christoph Blumhardt carried on a rather phenomenal ministry of pastoral care. Blessed with rare abilities, he helped hundreds of people regain health of body, mind, and spirit. Individuals who could not come to him at Bad Boll would write to him asking his counsel and prayer. Here is his reply to a woman who had requested intercession for an afflicted friend.
"I increasingly feel we should not pray too urgently for health and help in illness, but rather for our right attitude toward God in order to make the streams of living water flow more richly. God is often hindered from doing what he would gladly do if we were more his people serving him. Now that God has caused me to experience so many and such great things, I long for the experience of seeing men care more for his kingdom and take a back seat for themselves. In this way, even illness can become a service for God, and God is again close at hand. I shall faithfully think of your sick friend, but am grateful if she in turn also helps me and wishes even more than her health that God's right be acknowledged on earth and his will alone be done."
That, in my opinion, is a classic statement of the Christian perspective on health, whether it be physical or mental.
The Importance of Glorifying God: Eight Thoughts on Mental Health
1. An individual, quite completely free from tension, anxiety, and conflict, may be only a well-adjusted sinner who is dangerously maladjusted to God; and it is infinitely better to be a neurotic saint than a healthy-minded sinner.
2. Healthy-mindedness may be a spiritual hazard that keeps an individual from turning to God precisely because he has no acute sense of need.
3. Emotional illness springing ultimately—ultimately!—from the rift that sin has driven between Creator and creature may prove a disguised blessing, a crisis that compels an individual to face the issues of his divine relationship and eternal destiny.
4. Thus, in a choice between spiritual renewal and psychic recovery, Christianity unhesitatingly assigns priority to the spiritual dimension of personality.
5. Mental illness may be an experience that drives a believer into a deeper faith commitment; hence, mental illness may sometimes be a gain rather than a loss.
6. Tension, conflict, and anxiety, even to the point of mental illness, may be a cross voluntarily carried in God's service.
7. No psychic healing is complete unless it is acknowledged as God's gift and he is praised for it.
8. Health of mind or body is of value only as it is used to serve and glorify God.
Have something to add about this? See something we missed? Share your feedback here.
Our digital archives are a work in progress. Let us know if corrections need to be made.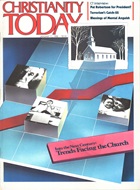 This article is from the January 17 1986 issue.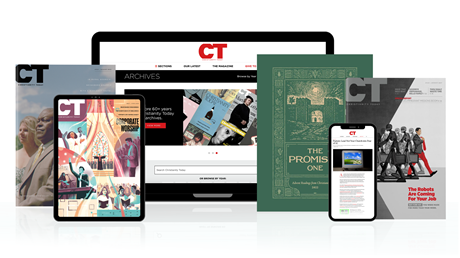 Subscribe to Christianity Today and get access to this article plus 65+ years of archives.
Home delivery of CT magazine
Complete access to articles on ChristianityToday.com
Over 120 years of magazine archives plus full access to all of CT's online archives
Subscribe Now
Called to Be Saints—Not Well-Adjusted Sinners
Called to Be Saints—Not Well-Adjusted Sinners