Episcopalians, still severely divided over homosexuality, are uniformly hopeful that their new presiding bishop, a well-known liberal, can keep the flagging denomination from further falling apart.
Many Episcopal leaders, meeting at the 10-day general convention July 15-25, sensed a conciliatory spirit, reflected in the election of Chicago Bishop Frank T. Griswold III as the church's new presiding bishop to succeed the retiring Edmond Browning.
Griswold, 59, is known for his abilities to bring together arguing factions. In what began as a five-candidate race, Griswold emerged victorious over 63-year-old southern Ohio Bishop Herbert Thompson, the favorite of conservatives, by a 110-to-96 vote on a third ballot. Focusing on unity, Griswold told the assembled that he stands at the "radical center" of the church.
Bishop James Stanton of Dallas, president of the American Anglican Council, a newly formed coalition of organizations supporting conservative, orthodox Christianity within the Episcopal Church, expressed hope after Griswold's election. "He did say he was really interested in healing and unifying the church," Stanton said.
"He needs our prayers and has mine," said Todd Wetzel, executive director of Episcopalians United, a conservative reform movement. "He intends to listen. I believe he'll be fair."
WOMEN'S ORDINATION MANDATED: Yet, the vote by the convention to void a "conscience clause," which allowed conservative bishops to opt out of ordaining women, is setting the stage for the next big fight between liberals and conservatives.
By amending the church's canons, the convention is mandating that all 113 dioceses of the denomination—including the four still prohibiting women's ordination—allow women to function as clergy.
Even though the church has seven female bishops and about 1,500 women priests, a "conscience clause," which has existed since women priests were first approved by the church in 1976, has allowed bishops to forgo ordination of women and to prohibit them from serving parishes within their dioceses.
The new canon on women's ordination will require the four conservative bishops to end their policy of banning women priests within three years or face ouster from office. The dioceses of Fort Worth; San Joaquin, California; Eau Claire, Wisconsin; and Quincy, Illinois, still prohibit female clergy.
Fort Worth Bishop Jack Iker, one of the four holdouts, blamed radical feminism for the uncompromising language of the new canon. He urged a church committee recommending the change not to force him to violate his conscience by accepting female priests.
Likening himself to a conscientious objector, Iker said he would engage in open defiance of the measure.
"I will enforce the canons as best I can, but I will not comply with that which causes me to violate my conscience," Iker said.
Still, Iker and the other bishops opposed to female ordination have plans under way to allow women priests to serve within the four dioceses. The women would be ordained and supervised by bishops in neighboring dioceses.
Katie Sherrod of Fort Worth, vice president of the Episcopal Women's Caucus, said Iker's compromise plan is unworkable and does not fulfill the requirement that he accept women priests on an equal footing with male priests.
But she expressed hope that Iker would move toward compliance with the canon and would not be subjected to a "presentment," which could lead to a church trial to oust him from his office.
Bishops opposing female clergy had some unlikely allies: 88 women priests who signed a letter urging defeat of the canon amendment, saying it would cause the church to indulge "in the sin of impatience toward those who clearly differ from us."
SEXUALITY VOTES: As the incoming presiding bishop, Griswold, who will resign as the Episcopal bishop of Chicago, has a daunting challenge in bringing together warring elements of his denomination on sexuality issues.
The proposal to develop liturgical rites to bless same-sex unions failed by two votes in the House of Deputies, forestalling its discussion in the House of Bishops. Both governing bodies must approve church legislation.
Later, however, deputies voted to authorize a church committee "to continue its study of the theological aspects of committed relationships of same sex couples and to issue a full report, including recommendations for future steps for the resolution of issues."
A measure giving dioceses the option of extending health insurance to same-sex partners took three votes in the House of Bishops to approve. Presiding officials first ruled that the measure lost in a voice vote and in a subsequent standing vote. But the measure passed by a 93-to-90 count.
While delegates rejected a proposal to extend church pension rights to same-sex couples, they publicly apologized to homosexuals "for years of rejection and maltreatment by the church."
BROWNING'S FAREWELL: Browning, the outgoing presiding bishop, has ended his term of office with the 2.4 million- member denomination blighted by sexual and financial scandals and weak commitment from its membership.
Browning endured attempts by conser-vatives to oust him amid the trauma of a $2.2 million embezzlement of church funds by Ellen Cooke, the denomination's former treasurer, who is serving a five-year prison sentence. In addition, the denomination endured a lengthy public heresy case before dismissing charges against
Bishop Walter Righter, who ordained a professing homosexual to the diaconate (CT, June 17, 1996, p. 57). And Money Matters, a new book on financial giving, ranks the Episcopal Church nineteenth of 23 American church groups in percentage of income given by church attenders.
During his farewell speech, Browning further nettled conservatives as he urged Episcopalians "to move past using literalist readings of the Bible to create prejudices against gays and lesbians."
Browning reflected on the denomination's sex and gender controversies, which, he said, are dividing the church with "fear, and—let me name it—hate."
About 40 bishops stood in protest at Browning's remarks at the invitation of Bishop Andrew Fairfield of North Dakota. "I felt hurt and offended and further marginalized," Fairfield said.
Into this fractured community, Griswold is stepping gingerly. Griswold expects to meet with "people from the Left and the Right." Quoting Roman Catholic Archbishop Dom Helder Camara, Griswold said, "My door, my heart, must be open to everyone, absolutely everyone."
Griswold sidestepped direct answers on sexual morality questions and again focused on bringing disputing Episcopalians together.
"What would happen," he asked, "if people from all sides sat down around a table and—instead of bludgeoning each other over the head with their version of the truth—asked each other, 'Who is Jesus with you? How do you experience him?' My sense is that grace might happen in a wonderful and surprising way."
Have something to add about this? See something we missed? Share your feedback here.
Our digital archives are a work in progress. Let us know if corrections need to be made.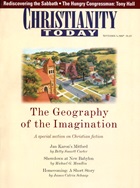 This article is from the September 1 1997 issue.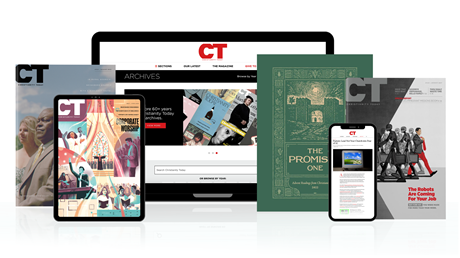 Annual & Monthly subscriptions available.
Print & Digital Issues of CT magazine
Complete access to every article on ChristianityToday.com
Unlimited access to 65+ years of CT's online archives
Member-only special issues
Subscribe
Episcopalians: Will Episcopalians Step into the 'Radical Center?'
Episcopalians: Will Episcopalians Step into the 'Radical Center?'