Jennifer Martin looked forward to attending a Christian college. After graduating from a public high school where she participated in Young Life, Martin sought a refuge from the world where she could be fed spiritually. "I thought it would be like a big summer camp, with everyone jumping up and down about God every day." Martin, a scholarship recipient, selected Eastern College in Saint Davids, Pennsylvania, largely because of its proximity to her home in Willow Grove.
But anticipation quickly turned to disillusionment. Four months into her first year, Martin seriously considered leaving. "I was feeling very disconnected at Eastern," she says. "I wasn't feeling I had found a niche." Martin is one of many Christian college students who contemplate leaving school. Research shows more Christian college students drop out before graduation than students at comparable private colleges: 47 percent of first-year Christian college students stay through graduation, compared to 53 percent at other private institutions.
Student retention is a worsening national problem at both private and public institutions, with rates declining 1 to 2 percent a year, according to Eastern College psychology professor Laurie Schreiner, director of the Coalition for Christian Colleges and Universities (CCCU) Quality/ Retention Project. "Students are much more likely to shop around, to vote with their feet," she says.
Christian college students see themselves as consumers, Schreiner says, and will transfer to a public school or drop out altogether before considering another Christian college if they are unhappy with the product.
Some Christian colleges have been slow to recognize retention as a problem, relying instead on recruitment efforts to increase enrollments. Others have realized the challenge, but have not had the financial resources to tackle it.
FOCUS ON FACULTY: Now, though, institutions are trying to learn from one another how to keep their students in school. The CCCU recently surveyed 20,000 students at 79 member schools to find ways of increasing student retention. The survey measured students' satisfaction with their college experience as an indicator of their propensity to stay through graduation.
The survey indicates Christian college students are generally more satisfied with their educational experience than students at secular private colleges, which makes the dropout rate especially perplexing.
Although respondents indicated the greatest discontent with parking, food, and financial aid, they also reported dissatisfaction with academic advising. Retention experts are hoping a renewed focus on one-on-one interaction with faculty outside the classroom will help.
About 20 CCCU faculty and staff joined the largest-ever National Conference on Student Retention in New Orleans in July for training in mentoring students. "We need to see [advising] as more than course scheduling," Schreiner says.
Because of counsel from her adviser, Liddy Tuleja, Martin decided to remain at Eastern, despite having a boyfriend at Virginia Tech and her indecision on a major. Over coffee or during impromptu meetings after class, Tuleja says, "I would just listen and let her make her own decisions." Martin, who is a senior business major this fall, calls Tuleja both a mentor and friend.
Such time-intensive retention solutions come at a price for already overburdened faculty members. "You've got a full teaching load, you're expected to be on committees, preparing for classes, [doing] scholarly research," says Tuleja. "You're kind of a jack-of-all-trades." Most professors advise about 20 students. The best advisers can mentor as many as 40 at a time, but a larger advising load does not necessarily mean a larger paycheck.
DESIRE FOR DIVERSITY: Institutions may have the most difficulty retaining ethnic minorities, despite increased efforts to attract them.
The survey indicates nonwhite students are among the most disenchanted with their Christian college experience, a situation that is mirrored across the board in higher education. At Christian institutions, Schreiner says, "It's not that we're not welcoming and nice, but we're geared to a white mentality." Recently, the Mustard Seed Foundation, which awards grants to Christian organizations, committed to help Christian colleges retain underrepresented students by creating a $10 million scholarship fund. The money will be distributed among ten CCCU institutions over a five-year test phase in an effort to attract African-American, Hispanic, and Native-American students.
Schreiner says schools can improve their retention of minority students if they work to broaden their curriculum offerings and employ more minority faculty and staff.
But the pool of qualified nonwhite faculty is small, forcing Christian colleges with limited budgets to recruit amid offers from other private and public institutions. "It is impossible for us to compete in salary and status," says Grace Ju, an Asian-American professor of biology at Gordon College in Wenham, Massachusetts, which has 9 percent minority faculty. "What are we to do?"
Some minority professors are wary of affirmative action-type efforts at Christian colleges. Michelle Loyd-Paige, an African-American professor of sociology at Calvin College in Grand Rapids, Michigan, says faculty should be hired for their skills, not just their skin color. "You want to be sure, when you are bringing people in, they feel they are welcome, not as a statistic," she says.
Creating a sense of community that acknowledges cultural differences but focuses on Christian unity is critical to ethnic minority-student retention, Loyd-Paige says.
She believes campuses that tie Christian identity to a particular denomination—especially mostly white denominations—may have a difficult time achieving multiculturalism. She says more campuses strive to be multiracial, acculturating different races to the college's subculture, than truly multicultural, acknowledging "individual expressions of [Christianity] might be a little bit different." Loyd-Paige, a 1981 Calvin alumna, commutes 45 miles to the college from her home in Muskegon Heights, which is 80 percent African-American.
While the percentage of minority students and faculty is small at Christian colleges, diversity is slowly increasing. Some colleges are hiring minority recruiters and inviting inner-city students to summer programs on campus. At Bethel College in Mishawaka, Indiana, white and nonwhite students are forming intentional communities by sharing campus houses. Calvin College and Point Loma Nazarene College in San Diego are offering graduate fellowships for minority alumni who agree to teach at their alma mater.
TUITION COSTS: Affordability is another piece of the retention puzzle. For 1997-98, CCCU tuition grew at 6.3 percent versus 5 percent at similar private colleges. But CCCU tuitions are still $2,800 less expensive per year on average.
The cost of attracting students is high. Colleges spend an average of $1,600 in marketing costs for each new student, according to CCCU president Robert Andringa, even though most students attend colleges within 400 miles of home.
Administrators are dealing with the affordability factor by offering institutional scholarships and seeking additional sources of revenue. "Discounting" is a common institutional pricing strategy. "On average, private colleges are using 29 percent of their tuition revenue to pour back into scholarship aid for students," Andringa says. Still, Steve Moore, vice president for campus life at Seattle Pacific University, cautions, "If you hold tuition down, you have to increase your revenue some other way."
QUALITY IS KEY: As colleges consider how to enhance the quality—and affordability—of the education they deliver, the latest education trend of Internet-based distance learning could pose a significant challenge by reducing the face-to-face interaction with faculty. "I'm concerned that if we go in the direction of distance learning that we still maintain relationships, in the advising process as well as the teaching process," Schreiner told CT.
Students say having more contact with faculty and seeing successful alumni are necessary elements for them to see the cost of college as a worthwhile investment.
Ultimately, retention experts believe students will stay if the quality of education remains high. For Christian higher education, this means staying true to its mission of integrating faith and learning. "Christian higher ed sometimes has focused too much on its survival instead of focusing on its service," says Moore. "The driving factor has to be the mission, not the economy."
Have something to add about this? See something we missed? Share your feedback here.
Our digital archives are a work in progress. Let us know if corrections need to be made.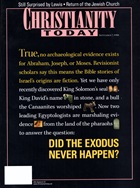 This article is from the September 7 1998 issue.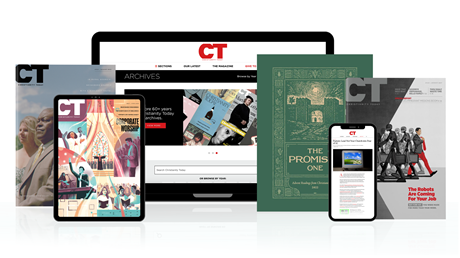 Subscribe to Christianity Today and get access to this article plus 65+ years of archives.
Home delivery of CT magazine
Complete access to articles on ChristianityToday.com
Over 120 years of magazine archives plus full access to all of CT's online archives
Subscribe Now
Higher Education: Keeping Students in School
Higher Education: Keeping Students in School