16 November (ENI)—The Anglican Archbishop of Sydney, Harry Goodhew, has rejected a decision by the synod of his diocese to allow lay people and deacons to preside at Holy Communion.
Had it been accepted, the synod's decision would have meant that a priest would not be necessary to celebrate Holy Communion, the main focus of Anglican liturgy. Critics of the synod's decision had said it was an attack on the priesthood that could split the Australian church and isolate the Sydney diocese from the world's Anglican community.
The proposal had it been approved by Archbishop Goodhew would have been a first for the world-wide Anglican Communion. Opponents had described it as a fundamental break with Anglican tradition and practice. But supporters of the move said that to prevent lay people from celebrating Holy Communion was going against Gospel teaching.
The Primate of the Australian church, Melbourne's Archbishop Dr Keith Rayner, welcomed Archbishop Goodhew's decision and called on Sydney's Anglicans to "support their archbishop and put this matter behind them".
However, supporters of the proposal, also known as "lay presidency" and "lay administration", have said that they will take the matter to the next meeting of General Synod, the national meeting of representatives from dioceses, to be held in the city of Brisbane in 2001.
In the same year Archbishop Goodhew's successor will be elected by the Sydney diocese. The support for lay presidency is clear-cut in the Sydney synod, which on 19 October voted two-to-one in favor. So the next archbishop of Sydney might well be a supporter of lay presidency.
Canon Bruce Ballantine-Jones, president of the evangelical-oriented Anglican Church League, said in a recent statement: "I don't believe synod will vote as archbishop someone who does not unequivocally state that he would assent to lay administration."
Archbishop Goodhew recognized the support for the measure in his diocese in a statement explaining his decision on 10 November. But he also pointed to an opinion by the Appellate Tribunal, the Australian church's highest legal body, that a diocese could not make such a decision without the authority of General Synod. The archbishop also referred to the national and international impact of approving lay presidency.
Archbishop Goodhew has been active with other archbishops and Anglican church heads from Asia, Africa and South America in calling on liberal bishops in the United States, Canada and Great Britain not to act unilaterally in ordaining practicing homosexuals and giving church recognition to same-sex unions.
"I am particularly sensitive on this because I have been engaged—with other parts of the [Anglican] Communion—arguing against unilateral action over crucial moral issues and attendant theological norms," Archbishop Goodhew said in his statement.
Canon Ballantine-Jones said the importance that Archbishop Goodhew placed on the impact on the wider church was "the most disappointing part" of the decision.
"This is purely a value judgment on how people perceive Sydney synod's decision," he said. "We do not like what others are doing in terms of liturgical practice and sacramental theology, but that does not mean we separate from them."
Dr Robert Doyle, an Anglican clergyman and lecturer in theology, commented: "The American bishops who want to ordain active homosexuals did not listen to Sydney before the synod decision for lay administration. There is nothing to indicate that they will listen any more closely now."
The synod vote on lay presidency has put the Sydney diocese, the biggest in the Australian church, at odds with the other dioceses of the Anglican Church of Australia, which are much less evangelically minded.
Archbishop Rayner, the Primate, declared the veto was "good for the Diocese of Sydney, the whole Anglican Church of Australia and the Anglican Communion".
"If lay presidency had been permitted, the Sydney diocese would have been isolated. It would have represented a major challenge to the constitution and the unity of the Anglican Church," he said. "There are times when a bishop must resist popular pressure for the sake of the integrity of the church. Most Anglicans will share my relief at Archbishop's Goodhew's responsible and courageous decision."
The Archbishop of Canterbury, George Carey, had also opposed the synod's support for lay presidency.
Anglicans are Australia's second-biggest religious community, after Roman Catholics. In Australia's 1996 census 3.9 million people—22 per cent of the population—described themselves as Anglicans. The Sydney diocese alone has more than a million members.
Related Elsewhere
Anglican Media Sydney has a news site containing Goodhew's original statement (and accompanying press release), lay reaction, and comments by church leaders.
Our digital archives are a work in progress. Let us know if corrections need to be made.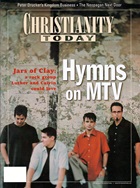 This article is from the November 15 1999 issue.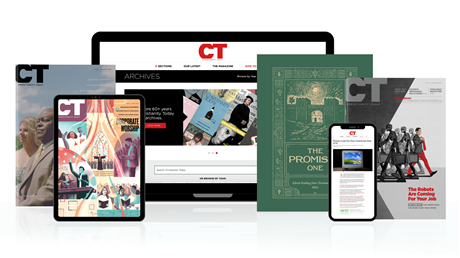 Find hope and historical insight. For a limited time, explore 60+ years of CT archives for free!
Daily devotions from Timothy Dalrymple during this pandemic.
Hundreds of theology and spiritual formation classics from Philip Yancey, Elisabeth Elliot, John Stott, and more.
Home delivery of new issues in print with access to all past issues online.
Join now and get print issues access to archive PDFs.
Sydney's Archbishop Overrules Decision to Allow Lay Presidency
Sydney's Archbishop Overrules Decision to Allow Lay Presidency