St. Charles, Illinois is a growing, upscale town of 27,000 just 35 miles west of Chicago. Its old-fashioned Midwestern charm is being quickly enveloped by the latest wave of suburban sprawl. A core district of beautifully restored, early 20th-century Victorian homes and 1950s-60s ranch homes form a center around which expanding belts of yuppie starter mansions string out for miles. Known for its good schools, a wonderfully retro downtown movie theater (complete with massive pipe organ), and a nice mix of upscale shopping and dining, St. Charles could be the poster city for the good life, American style, circa 2000. Paul Swaes, 46, is a financial planner, certified public accountant, and partner in the firm of Harczak & Swaes, whose office is just a block north of the town's main drag. During the day Swaes helps his clients with their tax planning and investment and estate planning. In his spare time, this husband and father of three uses his business skills as a volunteer referral counselor for Larry Burkett's Christian Financial Concepts, advising people on how to extract themselves from financial quagmires. A native of Chicago's South Side and from a Polish Catholic background, Swaes obtained his master's in taxation from the University of Denver in the early 1980s and moved to northern California. It was there that he underwent a conversion experience through the evangelistic efforts of Peninsula Covenant Church in Redwood City, California. Moving back to the Chicago area soon thereafter, he first encountered Larry Burkett over Moody Bible Institute's radio station, WMBI. Intrigued, and "figuring that if I was a Christian, I needed to know about what the Bible said about money," Swaes obtained Burkett's materials. He soon found himself using them to teach classes at his church. Swaes eventually signed up for CFC's advanced weekend seminar training and, in 1985, became a referral counselor for the organization.On average, Swaes sees two to three individuals or couples per month in his role as a CFC financial counselor. While some come to him for counsel on retirement plans or advice on college-savings programs for their kids, the usual problem is debt, plain and simple. By the time they get to him they are usually desperate. "Sometimes the pressure of debt just becomes unbearable," Swaes says. "People finally need relief. They just can't take eight to ten calls per day from their creditors."At this stage, Swaes finds that he is often thrust into the position of de-facto marriage counselor and spiritual adviser: "Lots of times this is the last shot before they give up on their marriage." Swaes also has opportunity for some entry-level evangelism among nonbelievers (10% of the couples in his office, he estimates) or nonbelieving spouses (60%).
LIFESTYLE CHARADE
Swaes has seen a variety of typical scenarios and profiles in his time in St. Charles, and before that in the well-heeled Chicago suburbs of Oak Brook and Wheaton. While he sees a fair number of lawyers and doctors, he also has referrals "with low-paying jobs hellip; trying to raise three or four kids." Many of the people he counsels are self-employed individuals who have fallen behind on their tax payments. Whatever the income level, many of the people referred to him are "great at creating illusions of wealth" with "big houses, new cars, and kids enrolled in Christian schools."People frequently erect this lifestyle charade by using credit cards, and it is not unusual for them to owe $25,000-$30,000. Swaes recalls one couple that had rung up nearly $120,000 in credit-card balances. Strangely, that pair was one of the most organized referrals he had ever had. "They had a folder for each and every credit card," Swaes remembers, "and had all of their bills—over several years—neatly in order."One pair of newlyweds in their early 20s was a marked contrast. They were raised in evangelical homes, and were ignorant even of how to use a checking account. "If they didn't have money to pay a bill they'd just throw it away or ignore it." Not surprisingly, the newlyweds were eventually evicted from their apartment—the catalyst for contacting CFC and being put in touch with Swaes.Swaes follows a normal routine when meeting with his referrals. A first visit to discuss and evaluate the problems will usually take about an hour and a half. After evaluating their situation, he will draw up a sample budget and meet with them again. Often he will recommend that they pick up a copy of Burkett's financial software or assign them some additional reading, but the main instructions are simple—follow the plan. Usually there are some followup appointments to see how things are going. But there are casualties, Swaes notes: "Sometimes the people just break off. They can't make the changes."Having been doing this for well over a decade, Swaes admits that while the work brings a sense of reward, he has wanted to quit a number of times. "After a long day of work it sometimes gets a little rough sitting here with people—people who aren't necessarily getting along with each other very well—until nine o'clock at night."Swaes still believes in Burkett's materials and methods, although he also recommends materials by Ron Blue and Crown Ministries. Swaes confesses he will "cringe sometimes" and "can't believe [Burkett] just said what he said" when Burkett's radio show addresses taxes (Swaes' specialty). Given Burkett's contacts, Swaes figures it would be easy to have a panel of experts double-check all of Burkett's advice.But Swaes has confidence in the core of Burkett's message on how to manage one's money and, especially, the spiritual need to set aside money for God's kingdom. Indeed, Swaes feels that most of the financial problems he encounters are, at root, spiritual: "I've never seen anyone who came into counseling who was tithing," he says. Along with Burkett, Swaes believes that one's finances are a sure outside indicator of the faith commitment within. "They don't have to open their mouths. I can tell where they are spiritually—the checkbook doesn't lie."
Related Elsewhere
See today's related ChristianityToday.com article, "When Burkett Speaks, Evangelicals Listen, " and last week's article, " We're in the Money! "On the CBN Web site, evangelist Pat Robertson has articles on why Christians should aim for debt-free living and how to become debt free. Bill Bright of Campus Crusade for Christ believes that God wants Christians to be debt-free.In 1998, U.S. News & World Report looked at the renewed emphasis Christians have put on living debt-free.Beliefnet recently looked at how Tahir Zafar, a Muslim businessman, has worked to get himself debt free in accordance with Islamic law. The multifaith site also looks at the growing 'simple living' movement.Christianity Today sister publication Today's Christian Woman shares why the thirst for more and more things will never satisfy the longings of the soul.Christianity Today offers a retirement savings worksheet.Christian credit counseling services available online include Christian Financial Concepts, Turning Point Financial Counseling, Cornerstone Credit Counselors, Christian Credit Counselors, and Freedom Credit Counseling Service. Myvesta.org (formerly Debt Counselors of America) has lots of information about debt and how to reduce your debt burden. More debt reduction strategies are available at MoneyMinded and Quicken.
Have something to add about this? See something we missed? Share your feedback here.
Our digital archives are a work in progress. Let us know if corrections need to be made.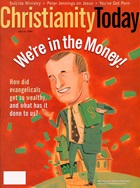 This article is from the June 12 2000 issue.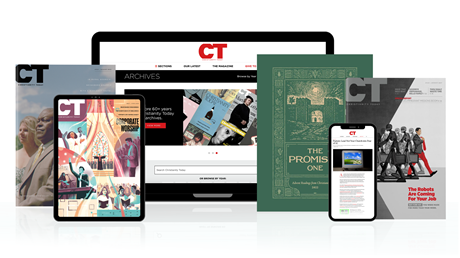 Subscribe to Christianity Today and get access to this article plus 65+ years of archives.
Home delivery of CT magazine
Complete access to articles on ChristianityToday.com
Over 120 years of magazine archives plus full access to all of CT's online archives
Subscribe Now
Forgive Us Our Debts: Rich Christians in an Age of Easy Credit
Forgive Us Our Debts: Rich Christians in an Age of Easy Credit