If the question had an easy answer, it wouldn't keep coming back. Is onscreen violence teaching people how to behave, or is it merely reflecting the reality of a violent society?
The answer is, probably, "Yes." As our media becomes saturated by slow-motion bulletfests, bloody wrestling rings, and talk-show fistfights, impressionable viewers seem more likely to go back to high school and shoot their classmates. But at the same time, it is difficult to make relevant contemporary art about reality on the streets, in schools, in big business without in some way portraying the violence there. What can be done? Perhaps a solution lies partly in portraying violence responsibly rather than indulgently. And it would make a difference if immature audiences did not have easy access to movies with such severe subject matter; after all, many young viewers don't know the difference between exposing violence and condoning it.
This is a problem I'll explore in more depth in a future edition of this column, but its severity is made brutally clear with the release of the new action thriller Fifteen Minutes.
Hot from the Oven
Fifteen Minutes, directed by John Herzfeld, stars Robert DeNiro and Edward Burns. It follows the antics of two foreign criminals who hope to achieve their "15 minutes of fame" by coming to America and televising their spree of murderous mayhem. They believe their inevitable celebrity will be their ticket to freedom once the law picks them up. Remind you of any recent celebrity-murder scandals? The subject is certainly relevant. Does Herzfeld give us a movie that has anything new to say? Or is he merely exploiting a hot topic?
Preview's family-oriented review says that the film "makes not-so-subtle social comments about the ...
1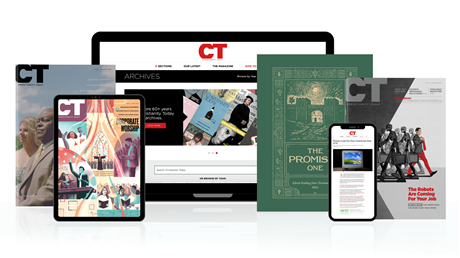 Find hope and historical insight. For a limited time, explore 60+ years of CT archives for free!
Daily devotions from Timothy Dalrymple during this pandemic.
Hundreds of theology and spiritual formation classics from Philip Yancey, Elisabeth Elliot, John Stott, and more.
Thought journalism that inspires you to think more deeply about your faith.
"Violence that Hits Too Hard, Laughs that Fall Too Flat"
"Violence that Hits Too Hard, Laughs that Fall Too Flat"