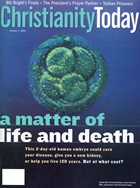 This article is from the October 1 2001 issue. Subscribers can read all of CT's digital archives.
The biotech steamroller, fueled by huge profits, crushes moral restraint in its path.
A pipe-smoking, tweed-jacketed Oxford don saw it all coming more than 50 years ago: Scientists and politicians debating human cloning, gene manipulation, controlling our progeny—all in the name of humanity, of course.
"If any one age really attains, by eugenics and scientific education, the power to make its descendants what it pleases," C.S. Lewis prophetically warned, "all men who live after are the patients of that power." They will be slaves to the "dead hand of the great planners and conditioners."
This is ultimately the issue facing us in today's intense debates over embryonic stem-cell research, so-called therapeutic cloning, and the like. Beyond the questions argued in Congress as I write—whether embryos are humans or merely, as The New York Times puts it, "a ball of cells"—lurks the largely ignored question Lewis posed: What becomes of humanity if we become the controllers?
The biotech revolution has surged forward as the defining issue of this new century. On the one hand, it holds out great promise for medical advances enhancing life and health for all humankind. On the other, it raises unprecedented ethical issues.
Christians are not Luddites; we simply insist that science remain tethered to moral truth. But the biotech revolution is moving like a steamroller, fueled by huge potential profits, crushing everything—including moral restraint—in its path. Secular ethics, in this relativistic age, have been drained of moral content; they can be based only on utilitarianism (doing the greatest good for the greatest number) or pragmatism (doing whatever works). Thus Princeton bioethicist Peter Singer advocates infanticide for defective ...
1
Charles Colson
Charles Colson was the founder of Prison Fellowship Ministries, an outreach to convicts, victims of crime, and justice officers. Colson, who converted to Christianity before he was indicted on Watergate-related charges, became one of evangelicalism's most influential voices. His books included Born Again and How Now Shall We Live? A Christianity Today columnist since 1985, Colson died in 2012.
Previous Charles Colson Columns:
Our digital archives are a work in progress. Let us know if corrections need to be made.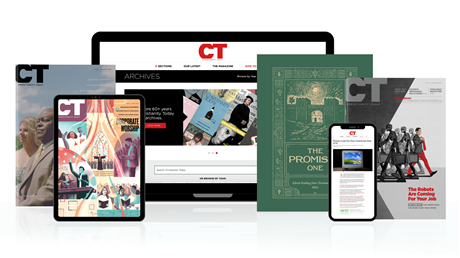 Subscribe to Christianity Today and get access to this article plus 60+ years of archives.
Home delivery of CT magazine
Complete access to articles on ChristianityToday.com
Over 120 years of magazine archives plus full access to all of CT's online archives
Subscribe Now
The New Tyranny