The Detroit News recently reported on new ethnic sensitivity training courses for Michigan police departments in highly Arab American communities. As part of the training, one counselor reminds officers that most Arab stereotypes have no grounding in fact. As an example, the counselor says few people realize that most Arab Americans are not Muslim. In fact, the News reports, 75 percent of Arab Americans are Christians.
Does it make sense the percentage is that high? According to Roy Oksnevad, director of the Department of Ministries to Muslims at Wheaton College, it does.
"There's always been a high percentage of Christians among Arab U.S. citizens," Oksnevad told Christianity Today. "The majority of them come here because they were minorities in their native countries. Much of the reason they leave is the hard life under Islam but recently there has been a mass exodus due to renewed nationalism and an Islamic resurgence."
Oksnevad said that since the late '90s, more attention in several Arab nations on their Islamic identity has placed additional pressure on Christians in those countries. This has led to far greater numbers of Arab Christians emigrating to the U.S.
"Anyone not Muslim is the focus of a lot of negative attention in many of these countries," he said. "They are not able to live out their lives as they did in the past, and minorities are persecuted. You'll also see Muslim-on-Muslim violence where Christians get caught in the middle. Eventually they choose to leave these situations. That trend has given the U.S. a high percentage of Arab Christians."
Todd Hertz is assistant online editor for Christianity Today.
Related Elsewhere
Previous Christianity Today articles on Islam include:
Muslim Phobic No More | Verbal attacks on Islam sabotage evangelism. (Dec. 16, 2002)
Doors into Islam | September 11 has only intensified the dangers and rewards of Muslim evangelism. (Aug. 19, 2002)
Outpaced by Islam? | The Muslim challenge is growing faster than our Christian outreach. (Feb. 4, 2002)
Letter from a Muslim Seeker | Christians aren't the only ones asking 'Why?' after September's tragedy. (Dec. 5, 2001)
Is the God of Muhammad the Father of Jesus? | The answer to this question reveals the heart of our faith. (Feb. 1, 2002)
Does God Hear Muslim's Prayers? | We must remember that God does not deal with theologies; he deals with persons. (Feb. 1, 2002)
Is Islam a Religion of Peace? | The controversy reveals a struggle for the soul of Islam. (Dec. 28, 2000)
A Many Splintered Thing | Though Muslims shared allegiance to Muhammad and to the Qur'an, Islam faced division as soon as the prophet died. (Dec. 28, 2000)
In 2000, Christianity Today focused on Muslim-Christian relations in a series by Wendy Murray Zoba. Articles included:
Islam, U.S.A. | Are Christians prepared for Muslims in the mainstream?
Islamic Fundamentals | Christians have a responsibility to understand our Muslim neighbors and their beliefs.
How Muslims See Christianity | Many Muslims don't understand Christianity—especially the idea of salvation by grace through faith.
Engaging Our Muslim Neighbors | The Church faces a challenge not just to understand Muslims, but to befriend them.
Adherents.com is the place to go for statistics related to the adherents of any religion.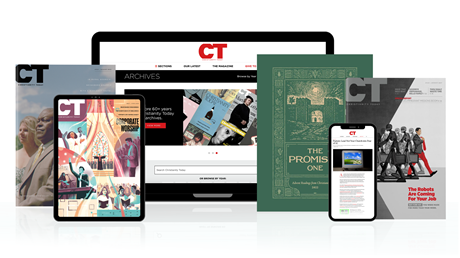 Subscribe to Christianity Today and get access to this article plus 65+ years of archives.
Home delivery of CT magazine
Complete access to articles on ChristianityToday.com
Over 120 years of magazine archives plus full access to all of CT's online archives
Subscribe Now
Are Most Arab Americans Christian?
Are Most Arab Americans Christian?