true
For the second time in less than a year, a California appellate court determined a community college acted improperly by selling its public television station to a private foundation. The problem? They sold to the foundation for little more than half of the $40 million offered by a Christian network.
The future now seems to favor Daystar Television Network, a Dallas-based component of Word of God Fellowship, in the three-year battle to acquire KOCE-TV from Coast Community College District in Costa Mesa, California. But the closing act of the case continues to highlight the resistance Christian broadcasters face when trying to acquire a spot on the airwaves.
"The question is, 'Why is a religious broadcaster a person you don't want to see that channel go to?'" asked Frank Wright, president of the National Religious Broadcasters. "The answers are not that comfortable. Is it bias? Is it animus? Is it outright religious bigotry?" Board members for the district argued they wanted to preserve KOCE as a public entity.
In late May, though, California's Fourth District Court of Appeal affirmed its June 2005 ruling that called KOCE's sale to a private foundation "the rankest form of favoritism."
Daystar initially offered $25.1 million for KOCE, but lost to a private foundation's $32 million bid. The day after bidding closed, however, Daystar increased its purchase proposal to $40 million. The college district rejected the late pitch.
If at first the district appeared to simply be playing fair, it quickly became apparent otherwise. The foundation, which had put $8 million down, broke its agreement to pay the remaining $24 million with interest over 10 years. The district agreed to let the foundation pay $4 million less, interest-free over 30 years, with no payments for the first five years.
Now the college district is preparing for the lengthy process of appealing to the California Supreme Court. Daystar has reintroduced its initial bid. If the network gets the station, Daystar lawyer Richard Sherman told CT, they would likely drop a $20 million discrimination lawsuit.
If the college sells, the Federal Communications Commission would then need to transfer the broadcast license to Daystar. Money can build television studios anywhere, but there is a limited spectrum for nonprofit broadcasting. KOCE is a venerable Southern California station and provides Daystar with 3 million potential new viewers. Daystar operates 43 television stations in as many cities, broadcasting messages from preachers like Benny Hinn, Joel Osteen, and Marcus and Joni Lamb.
Daystar purchased one of Dallas's two PBS stations. PBS worries that broadcasters like Daystar will buy more "redundant" stations, such as KOCE, according to Elliot Evers of Media Venture Partners in San Francisco. Evers brokered the KOCE sale for the college district.
"PBS hates that idea, because if that door was opened, it would turn into a floodgate," Evers told CT. "They are afraid they will lose all these affiliations out there, and their funding and political presence."
Related Elsewhere:
The decision is available from California's Fourth Appellate District Court of Appeals (.PDF).
Coverage of the KOCE sale from the Daily Pilot includes:
KOCE sale heads back to courtroom | Judges may schedule new hearings in clash between Daystar, Coast Community College District. (July 27, 2005)
College district trustees vote to appeal court's ruling on KOCE-TV | Supporters turn out at district board meeting to praise TV station; Daystar offers settlement. (June 22, 2006)
Law broken in KOCE sale, judge rules | Judge says college district violated its own rules by accepting non-cash bid, lowering price. (May 26, 2006)
KOCE-TV appeal set to begin | Case marks third time a court may rule on controversial sale of county's public TV station. (November 12, 2005)
Christian network aims again at KOCE-TV | Dallas-based Daystar Television files with an appeals court to award it sale of the college PBS station. (July 16, 2005)
Appeals court voids college board's sale of KOCE | Station's foundation still holds broadcasting license; court opinion calls the district's decision 'the rankest sort of favoritism.' (June 27, 2005)
Our digital archives are a work in progress. Let us know if corrections need to be made.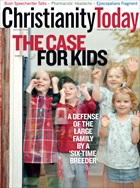 This article is from the August 2006 issue.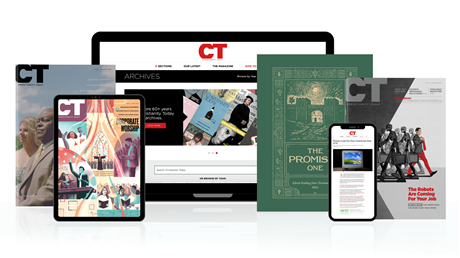 Find hope and historical insight. For a limited time, explore 60+ years of CT archives for free!
Daily devotions from Timothy Dalrymple during this pandemic.
Hundreds of theology and spiritual formation classics from Philip Yancey, Elisabeth Elliot, John Stott, and more.
Thought journalism that inspires you to think more deeply about your faith.
Join now and get print issues access to archive PDFs.
Playing Favorites
Playing Favorites