One of the things I loved about Seinfeld was how it poked holes in our society's moral shallowness. During one episode, George Costanza's boss, Mr. Lippman, summons him.
Lippman: It's come to my attention that you and the cleaning woman have engaged in sexual intercourse on the desk in your office. Is that correct?
George: Who said that?
Lippman: She did.
George: [pause] Was that wrong? Should I not have done that? I tell you, I gotta plead ignorance on this thing, because if anyone had said anything to me at all when I first started here that that sort of thing is frowned upon … you know, cause I've worked in a lot of offices, and I tell you, people do that all the time.
Lippman: You're fired!
Like George, many people today exhibit moral blindness. Take, for example, the recent article by Emily Bazelon in The New York Times Magazine, "Is There a Post-Abortion Syndrome?" At the outset, Bazelon writes that "the scientific evidence strongly shows that abortion does not increase the risk of depression, drug abuse, or any other psychological problem any more than having an unwanted pregnancy or giving birth." Those pro-lifers who come alongside women misled or bullied into an abortion are caricatured as wild-eyed, intellectually dishonest (or ignorant) fanatics working out their own issues.
Then Bazelon describes how certain leaders of the "anti-abortion movement" have pragmatically chosen to focus on the women who have abortions anyway:
If the activists have a Moses, it is David Reardon, whose 1996 book, Making Abortion Rare, laid out the argument that abortion harms women and that this should be a weapon in the anti-abortion arsenal. "We must change the abortion debate so that we are arguing with our opponents on their own turf, on the issue of defending the interests of women," he wrote. The anti-abortion movement will never win over a majority, he argued, by asserting the sanctity of fetal life. Those in the ambivalent middle "have hardened their hearts to the unborn 'fetus'" and are "focused totally on the woman." And so the anti-abortion movement must do the same.
This article implies that pro-life advocates treat women as a largely cynical means to the end of outlawing abortion. But even if the science really does undercut post-abortion syndrome, such analysis is simplistic at best. Among other things, it equates hormonally induced post-partum depression (PPD) with the moral anguish thousands of women experience over their roles in the untimely deaths of their children. Not all pain is alike.
PPD mirrors post-abortion syndrome only on the surface. One is involuntary; the other is a "choice." The former is usually temporary. The latter can last a lifetime. One is a medical condition; the other is an understandable response to a real and permanent loss—the violent death of an unborn human being in the mother's womb. One leads to life; one causes a young human being to be snuffed out like a cigarette. Failing to make these distinctions when discussing the feelings of the mother betrays the worst kind of moral myopia.
That said, if pro-lifers are reduced to making arguments only on materialistic grounds, we have already lost the debate, whether the numbers back us up or not. The very premise of such studies is invalid. After all, who asks muggers if they feel guilty? The act of mugging is wrong in itself. And so is abortion, whether or not women feel it to be so.
Francis Beckwith, a pro-life professor at Baylor University who finds the post-abortion syndrome data unconvincing, believes there is a deeper issue at stake: "For every woman who has suffered trauma as a result of an abortion, I bet you could find half a dozen who would say it was the best decision they ever made," he told Bazelon. "And in any case, suffering isn't the same as immorality."
We cannot cede the spiritual high ground. There can be no repentance without knowledge of sin. We cannot lose our moral compass in a mountain of sociological data. We cannot lose our faith in the power of God's Spirit not only to convert people, but also to take captive their materialistic ways of thinking. Prophets may be ignored, but they should never lose their voice—or their nerve. Can you imagine Martin Luther King Jr. proclaiming, "I have a statistic"?
Related Elsewhere:
Stan Guthrie's other columns are available on our site. He also keeps a blog at StanGuthrie.com.
Recent articles in our Life Ethics section include:
Total Victory on Partial-Birth Abortion | Prolife leaders applaud Supreme Court's first regulation on an abortion procedure. (April 19, 2007)
Abortion Overreach | Today's Supreme Court decision again shows that the all-or-nothing strategy is not the way to go. A Christianity Today editorial (April 18, 2007)
U.K.'s Solution to Multiple Problems: One at a Time | Britain may tighten IVF laws to prevent multiple pregnancies. (April 12, 2007)
The Slope Really Is Slippery | Why we struggle to gain our moral footing in bioethics. A Christianity Today editorial (March 1, 2007)
"Is There a Post-Abortion Syndrome?" appeared in the New York Times Magazine.
Have something to add about this? See something we missed? Share your feedback here.
Foolish Things
Stan Guthrie is an editor at large for Christianity Today and author of Missions in the Third Millennium and All That Jesus Asks. His column, "Foolish Things," ran from 2006 to 2007.
Previous Foolish Things Columns:
Our digital archives are a work in progress. Let us know if corrections need to be made.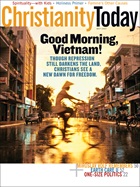 This article is from the May 2007 issue.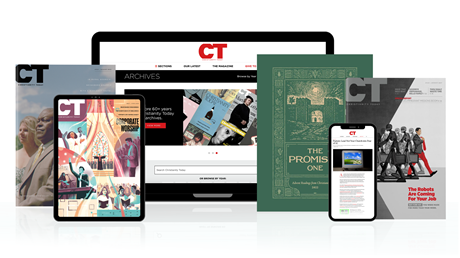 Annual & Monthly subscriptions available.
Print & Digital Issues of CT magazine
Complete access to every article on ChristianityToday.com
Unlimited access to 65+ years of CT's online archives
Member-only special issues
Subscribe
Don't Cede the High Ground
Don't Cede the High Ground