There's never been such a time in the world of development strategy as now. While there's billions more in development money than ever before, there's also more skepticism than ever about whether raining money on the world's problems will do any long-term good. Recently I read an article by a professor who essentially declared to the development world: "Give Up." And this professor is not alone. Many analysts have noticed that when Westerners try to help developing nations, we often waste large amounts of money, undermine the local economy, or make locals dependent on us for generations.
But I cannot give up, because I've seen development succeed time and again.
Twenty-five years ago, I took my first trip to Africa. Eleven years ago, my wife and I moved to Kenya to serve full-time with International Christian Ministries. This organization trains pastors and church leaders in 26 countries and has worked with Walk Thru the Bible, EQUIP, and Purpose-Driven Ministries, among many other ministries. I've worked alongside hundreds of Christian leaders on myriad development projects.
I know firsthand that helping people help themselves is one of the toughest businesses you can be in. But it can be done successfully. And when I've seen it done successfully, I've noticed that those involved abide by most, if not all, of the following 10 principles. Those who long to make a difference in the developing world—especially local churches that support both short- and long-term mission projects—would do well to consider these.
1. Know More Than Your Mission Statement
You must know your mission statement, but also know the vision and values behind it. What are you ultimately hoping to see happen, and why exactly do you want to see it happen? Answering those questions will go a long way in not only helping you have a plan but in knowing when you can veer from the plan. Continually lift up your vision and values to ensure they are owned from the grassroots to the "grasstops" of your organization.
2. Avoid Deficit Auditing
Don't look only at what a community lacks— so-called "deficit auditing." Instead, use what I call "asset auditing," in which all resources (human, economic, cultural, and spiritual) are acknowledged and harnessed. Saddleback Church's Rick Warren puts it this way: "Don't ask God to bless what you are doing. Do what God is blessing."
3. Seed the Project with Local Seeds
In Kenya, three graduates of our bachelor's program for pastors presented a huge budget for their new Bible school and asked me to fund it entirely. I found a local leader who would kick in a small amount of seed money, and the pastors quickly understood this approach. Soon they found other resources, and eventually launched the school, using a very modest amount financially. Six years later, their Bible school just graduated its first class.
4. Make the Rounds Early and Often
God has leaders in every nation. It is important to meet with them early on and to be sensitive to local political realities. One missionary I knew did not follow this principle. Due to the high-profile work he did, government leaders viewed him as a political threat, and he and his team were booted from the country.
I once spoke with the mayor of an African town we were working in, telling him what we were all about. I asked him, "What could we do to help you accomplish your objectives?" He was shocked. That had never happened before. By asking one simple question, I gained an influential friend.
5. Build Values Before Buildings
For the last 24 years, I have closely followed a certain project in Africa. Those who ran it would tell you it was not one of their best efforts. When ministry leaders were about to close the project, the local pastor asked me to help him raise $3,000 to fund the primary school, now that the organization was pulling out.
I asked him, "What percentage of the school budget are the local people going to provide?"
"None," he said, "Pastoralists—they don't believe in education."
I replied, "Then close the school and first work on building the values that stress the need for education. You can re-open the school when people see the need and are willing to get behind it."
He was speechless. That school had been propped up artificially. Development is more about building values first, then methods, projects, and buildings. Beliefs and values guide behavior. We will do what we value.
6. Practice Cost-Sharing
Projects will succeed when those controlling them have incentives for projects to succeed. Cost-sharing does not always mean money. There are other forms of sacrifice like labor, time, and materials.
In the early 1990s, an American friend of mine went to Africa and was motivated to encourage his wealthy business buddies to give funds for three windmills in Kenya. It was a donor-driven project. When the windmills broke, local people did not repair them, and my friend began to rethink his strategy. Later, when village women wanted $5,000 for a mill to grind their corn, he said, "When you show me a bank statement for $2,500 that you have raised, I will find the rest." Today that grain mill is still working.
7. Use the Eyes and Ears of Locals
Development work demands insightful people with the ability to understand other cultures. In Rwanda, where I recently served, I relied on two or three nationals with whom I had built a close relationship so that they could explain to me what was really going on. When you work with a cultural guide, you model humility.
8. Don't Patronize
One time Phil Walker, president of International Christian Ministries, was talking with key church leaders in an African country and said, "Now keep in mind that what I bring to you, you sure don't have to accept. Please feel free to use only what you need or want." That sounded like a good thing to say at the time. But a wise and courageous African leader reprimanded him. "Don't treat us like children," he said. "We are adults and know what our people need and what they do not need, so just be bold and share what you have. We will decide what is good."
9. Answer Questions Slowly
The Gospels make note of how Jesus answered a question with a question. We should avoid the temptation to show off by giving a quick solution to someone else's problem. A wise African church leader once told a missionary, "If you see a spark of a flame of leadership in an African leader, be very careful not to blow it out."
10. Plan Your Exit Strategy
For every successful long-term development project, there needs to be a plan for the transition of power, energy, and momentum. Physical separation is often required for that transition to become a reality.
One axiom of development is that the people with the resources are ultimately the ones in control. The goal should be resource transition. People in the community need to look to themselves and to their own leaders for solutions. My pastor used to preach about the "ministry of presence"—and about the "ministry of absence."
Greg Snell works with International Christian Ministries in Kenya.
Related Elsewhere:
International Christian Ministries offers an online course on missions.
Other recent articles on missions and ministry include:
In the Aftermath of a Kidnapping | The South Korean missionary movement seeks to mature without losing its zeal. (November 7, 2007)
Short-Term Troubles | Lessons from the South Korean kidnappings in Afghanistan. (November 7, 2007)
Missions Isn't Safe | Let's not learn the wrong lessons from the South Korean kidnappings. A Christianity Today editorial. (November 7, 2007)
Q&A: Kay Warren | Learning to live in three worlds. (November 2, 2007)
Getting Back on Course | It's time to return to the priority of evangelism. (November 2, 2007)
From Hand Out to Hand Up | Three Arkansas entrepreneurs are helping build Rwanda's largest bank for the poorest of the poor. (November 1, 2007)
Have something to add about this? See something we missed? Share your feedback here.
Our digital archives are a work in progress. Let us know if corrections need to be made.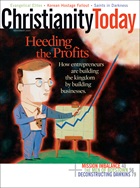 This article is from the November 2007 issue.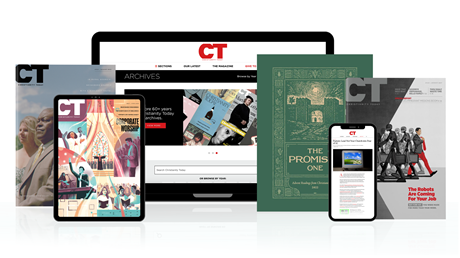 Subscribe to Christianity Today and get access to this article plus 65+ years of archives.
Home delivery of CT magazine
Complete access to articles on ChristianityToday.com
Over 120 years of magazine archives plus full access to all of CT's online archives
Subscribe Now
Developing Good Development
Developing Good Development