true
Christmas music remains a huge staple in the Christian music industry, with 20 new album releases from a diverse array of popular artists. We have one from the biggest band in Christian pop today, and another from a band making their national debut, plus a surprise reunion from a much-loved duo. There are acclaimed songwriters, pop singers, worship leaders, a country superstar, and even the Queen of Soul herself with her first Christmas album in her 50-year career. You'll even find holiday-focused retrospectives from two classic artists in the Christian music community long associated with Christmas music. You may even be surprised by which albums hold up the best among the 2008 crop of musical offerings, celebrating the birth of Jesus Christ and the feelings of good cheer associated with the holiday.
The five-member, all-sibling Annie Moses Band has been buzzing around independent music for a few years now, so it's interesting that they should finally make their national debut with a Christmas album (including a DVD with a concert performance and a documentary)—a non-seasonal release will follow in 2009. This is actually an appropriate introduction that suits the unique classical-meets-inspirational-pop sound of the string-based group; think Twila Paris fronting Iona, favoring strings over electric guitars. The band is at its best during the instrumentals, where the Julliard trained musicians shine brightly with a sweeping rendition of the Old English "Sussex Carol," an impressionistic classical arrangement of "What Child Is This," a rhythmically inventive take on "We Three Kings," and a dramatic rendering of "It Came Upon a Midnight Clear." But much like the jazzy Denver & The Mile High Orchestra, Annie Moses Band is better off sticking to their strengths rather than attempting original pop songs. "Bethlehem, House of Bread" and "When the Christmas Baby Cries" are both alright, but "Little Baby" is quite dull. For this reason, I'm unsure about the group's future in pop music, but intriguing arrangements of Christmas music could remain their hallmark for years to come.—Breimeier
In a word, beautiful. That might not be what fans of BarlowGirl are expecting, but the sisterly chick rock trio has put their guitars and drums away in favor of all things jazzy and orchestral, putting the emphasis on the Barlows' gorgeous harmonies, particularly a medley of "Carol of the Bells/Sing We Now of Christmas." For that matter, Alyssa is truly stunning taking the operatic lead for "Panis Angelicus"—who'd have guessed? BarlowGirl packs in a lot of songs and styles throughout, including a sweeping "Angelic Proclamation" medley of hymns and an upbeat gospel medley revolving around "Go Tell It on the Mountain." They also offer a rather good song of their own with the messianic themed "Hallelujah (Light Has Come)." Still, after a while, the gentle sound gets somewhat repetitive—a slow jazz rendition of "What Child Is This" is too pokey for its own good. But ultimately, the sisters defy expectations by celebrating the sounds of the season, yet still retaining their artistic identity. BarlowGirl has clearly put more thought and effort into this album than most of the Christmas offerings from their peers. As a result, it's one of the year's most pleasant surprises.—Breimeier
The only original by Matt Brouwer on his 4-song Christmas EP (released late in 2007) is "Angels Sing," a sleepy pop ballad focused on the reason for Jesus' birth. The remainder is surprisingly secular in focus for someone that was originally marketed as a worship artist, though it does reflect the singer/songwriter's change in scope over the last five years. Brouwer nevertheless does well with jazzy performances of "Holly Jolly Christmas," "Have Yourself a Merry Little Christmas," and an arrangement of Vince Guaraldi's "Christmastime Is Here" that intriguingly opens with the haunting piano line from Satie's Gymnopedie No. 1. Overall, there's just not enough innovation or originality here to make this EP an essential classic, but it's still a pleasant little holiday memento for the fans.—Breimeier
Though best known as the worship leader for Beth Moore's conferences since 1995, most don't recognize what a tremendous vocalist Travis Cottrell is—the sort of singer you know can perform "O Holy Night" flawlessly (and he does so here), equally capable of operatic bellows and soft crooning. Good thing, since this efficient 10-song album spans the gamut of pop, classical, and jazz, mixing traditional with contemporary, sacred with secular, and originals with covers. Teaming with producer Brown Bannister (Christmas albums from Amy Grant, Michael W. Smith, and MercyMe), Cottrell shines when it comes to pop-orchestral, including a world-music flavored "O Come, O Come Emmanuel" and a fantastic interpretation of Glad's "In the First Light" that exemplifies storytelling through arrangement. If jazz is more your taste, Cottrell croons with the best in a medley of "Let It Snow/Frosty the Snowman," but the original "Home for Christmas Again" (co-written by Scott Krippayne) is even better—a worthy Christian standard that's romantic, nostalgic, and spiritual. Indeed, this album's originals show impressive depth as a songwriter, from the celebratory title track (a duet with Natalie Grant) to "Once More," which insightfully notes, "We take more love away than we could ever giver/Once more at Christmas time." Parts of Ring the Bells, if not all of it, will remind you of your favorite Christmas albums.—Breimeier
The key to Casting Crowns' success front man Mark Hall and his bold, intentional songwriting. That much is evident with this album's remake of "While You Were Sleeping" (originally heard on Lifesong), comparing America to Bethlehem in failing to make room for Jesus. Gutsy stuff that you wouldn't typically hear on a Christmas album, but unfortunately, it's the only original here. Strip away Hall's songwriting, and Casting Crowns sounds like they're going through the motions with predictable AC pop-country arrangements of familiar Christmas favorites. There are still highlights—Hall's tender singing carries "Sweet Little Jesus Boy," Melodee DeVevo gives an inspired violin solo for "O Come, O Come Emmanuel," and the band altogether shines with a couple lesser-known gems (Amy Grant's "God Is with Us," Paul Baloche's "Offering"). But whereas the similar-sounding MercyMe stretched their musical boundaries for their Christmas album, Casting Crowns plays it too safe and miss a golden opportunity to try something interesting—a new version of "I Heard the Bells on Christmas Day" has promise, but the melody isn't nearly as good as the original. Devoted fans will still appreciate Peace on Earth, but most expect better from the best-selling band in Christian music today.—Breimeier
Given the weight of her storied catalog, it's hard to believe Aretha Franklin has never recorded a Christmas album before. She finally makes do with This Christmas Aretha, making sure she calls out—by name no less—all the music bigwigs over the years who turned down her requests to record a Christmas album (it's all in the liner notes). Since the Queen of Soul is calling the shots this time, she gives ample playtime to her gospel roots, making no qualms the reason for the season is Christ. In that respect, Franklin is unafraid to show her spiritual side in soulful renditions of "Angels We Have Heard on High" and "Hark! The Herald Angels Sing," both of which are excellent reminders of the matriarch's interpretive depth. Franklin even gets a chance to have a little church in a spirited rendition of the traditional "The Lord Will Make a Way Somehow" and even shows her inspirational colors in the newish "One Night With the King"—neither a true barometer of the holidays, but understandable in light of the singer's artistic latitude. The only puzzling track is Franklin's unusual retelling of "'Twas the Night Before Christmas" that includes a bleeped-out profanity. Musical royalty or not, it makes no sense in the context of everything else.—Farias
Though it's a bit unusual for an artist to release a best-of Christmas collection, few have had as long-lasting an impact on Christmas music as Amy Grant has with her three seasonal albums. Wisely eschewing the dated synth-pop of her first Christmas album, the stylistic focus here is orchestral pop and AC, featuring many of the classic arrangements of carols and standards that millions have grown to love, plus favorite originals like "Breath of Heaven," "Grown-Up Christmas List," and "Tennessee Christmas." This album also offers four new recordings that more or less measure up to the other tracks. The hectic arrangement of "Jingle Bells" that she's favored in concerts over the years is included, and the acoustic pop of "I Need a Silent Night" finds her longing for the simpler, more spiritual qualities of Christmas to cut through the noise of the holidays. "Baby It's Christmas" is a slightly steamy attempt at a romantic jazz standard, and while the lushly orchestrated "Count Your Blessings" doesn't clearly evoke the season, it still serves as a reminder to keep our focus on the most important things in life. This eclectic Collection truly does summarize the best of Grant's Christmas music over the last 25 years, almost negating the need for her previous Christmas albums … almost.—Breimeier
Sara Groves remains one of the best singer/songwriters in music today, and there are certainly some terrific originals here. "It's True" affirms the Christmas story, "To Be with You" sweetly depicts family life during the holidays, and there's a very fun one about the parental frustrations of "Toy Packaging." But while "Peace Peace" is pleasant, it merely takes lyrical inspiration from "O Little Town of Bethlehem." The album's covers also create a longing for the classics. Groves could have gently performed "O Holy Night" or "It Came Upon a Midnight Clear" without changing their melodies to Joni Mitchell, or delivered a straight Motown/jazz reading of "Have Yourself a Merry Little Christmas" without altering the tune. She even changes the "Gloria" chorus on "Angels We Have Heard on High," though it still enjoyably blends Sarah McLachlan with a mariachi band. At least her tranquil, alt-folk rendition of "Silent Night" is as beautiful as you'd expect, as is a lovely piano/cello cover of the oft overlooked classic "A Cradle in Bethlehem." Groves is a terrific lyricist, so if she's going to write new melodies, she may as well write new songs. And despite the warmth of her sound, there's not enough Christmas spirit to the music here. It all amounts to only a good album from a typically great artist.—Breimeier
A common problem for superstars recording Christmas music is the tendency to sound like they're simply going through the motions. Such is the case with Faith Hill's Joy to the World, her first-ever seasonal package and a disc that, for all intents and purposes, offers both everything and nothing at all to the yuletide canon. For starters, the country queen cherry-picks tried-and-true favorites from both the secular and sacred pages of the Christmas songbook, and the scale is tipped surprisingly towards the latter in songs like "What Child Is This," "Little Drummer Boy," "Away in a Manger," "Silent Night," and "O Come All Ye Faithful." Yet no matter how reverent she sounds singing these carols—or the playful standards, for that matter—her vocal delivery and accompanying arrangements are so safe and by-the-book, there's hardly any Joy to be had from these performances. The songs are serviceable, sure, but so plain that they obscure Hill's knockout country-pop gravitas, which only rises to the fore with the album's lone original, "A Baby Changes Everything." Everything else could've been done by just about any other music diva—country, pop, or otherwise.—Farias
It's always a little tricky for a worship artist to pull off an all-out Christmas recording that balances the spiritual with the seasonal, but Lenny LeBlanc (best known for co-writing "Above All") makes it seem effortless on Christmas Night. It's not a worship disc per se, but the fact LeBlanc has tasted success both inside the church and outside was a catalyst for him to do something that bridges the gap between lovelorn staples and faithful favorites—all enveloped in a warm acoustic-pop glow, carried by LeBlanc's even warmer tenor. The sparse, unassuming ambiance turns the otherwise elegiac "O Little Town of Bethlehem" and "Away in a Manger" (a duet with Susan Ashton) into inviting renditions that would sound equally at home in a stripped-down church service or a singer/songwriter's café. For this very reason, it's not surprising LeBlanc commands his own originals with poise, like the easy-going title track, the slightly countrified "Looking for Jesus," and the elegant, near-romantic "This Year"—all songs that one way or another succeed in capturing the human and divine nuances of Christmas, while proving that worship artists don't always need to be worshipful on their holiday releases.—Farias
On the heels of her acclaimed Lost & Found album, the Grammy-nominated vocalist now offers a Christmas-themed collection comprised of four originals and eight reinvented classics. The scope is mostly secular between romantic themed songs and jazzy renditions of standards like "Have Yourself a Merry Little Christmas" and "What a Wonderful World" (recast as a tribute to holiday cheer). But Ledisi clearly alludes to her faith between Richard Smallwood's "I'll Go" (used as a sort of introit/prelude) and her own "Thank You" (less a Christmas song than a gospel-pop expression of gratitude to God). A quiet jazz version of "Silent Night" is effective despite some busy sounding drums, and the gospel classic "Children Go Where I'll Send Thee" works like "Twelve Days of Christmas" with Jesus' birth in place of the partridge and pear tree. It's all an engaging mixture of soul, jazz, gospel, and holiday warmth, but the real draw is Ledisi's expressive voice, which seems to transform with the character of each song. A skillfully made album in every way.—Breimeier
Following in the footsteps of Mariah, Celine, and Whitney, Mandisa's take on Christmas music is large on playfulness, balladry, and big notes—such artists seem tailor-made for seasonal fare. It's Christmas, Mandisa's second full-length and an expansion of her 2007 Christmas Joy EP, is a crowd-pleaser in the same way, featuring the sort of material, production values, and arrangements Christmas revelers love. The genre-hopping is as spastic as a Black Friday shopping frenzy: there's pop bounciness ("What Christmas Means to Me"), Latin festiveness ("Feliz Navidad"), orchestrated grandeur ("Silent Night"), cabaret-styled jazz ("O Holy Night"), world-beat percussiveness ("Little Drummer Boy"), acoustic soulfulness ("Angels We Have Heard on High"), and a fair share of heart-tugging originals ("Christmas Day," "Christmas Makes Me Cry"). Leave it to mega-producer Brown Bannister to take Mandisa by the hand through this litany of styles, all of which she nails like any pop diva would. However, It's Christmas doesn't always convey the sounds of the season as you would expect, nor does display Mandisa's soulful side. As a relative newcomer, Mandisa is still finding her voice, though it's certainly in fine form here.—Farias
Christmas Songs is exactly what you would expect from Fernando Ortega, which is both its strength and weakness. On the positive side, it resembles his earlier albums, performing classic hymns with his gentle piano-led delivery. Ortega was destined to sing "What Child Is This," and his inspirational style suits the other carols. One can also appreciate him selecting lesser-known seasonal hymns, like "Come Thou Long Expected Jesus" and "Let All Mortal Flesh Keep Silent," as well as the instrumentals "Carol of the Birds" and "Bring a Torch, Jeanette Isabella." However, a remake of his signature song "Jesus King of Angels" is the only original—a lullaby in tone, but not exactly Christmas in lyric—and the reworked melody for "O Little Town of Bethlehem" doesn't measure up to the original. Ortega's organic approach is probably more unadorned than most are accustomed to for a holiday release, relying mostly on just piano and cello/violin. It's a shame this acclaimed artist didn't stretch creatively or try to make a few tracks sound more Christmas. Nevertheless, it's all beautifully soothing and reverent for quiet reflection on the mystery of Christ's birth.—Breimeier
Some of the best music and harmonies Point of Grace has ever recorded over their 14-year career are found on their two Christmas albums. Tennessee Christmas is intended as a sort-of best-of, compiling highlights from 1999's A Christmas Story and 2005's Winter Wonderland. Despite the six-year difference between them, both discs are as grand, timeless, and classic as Christmas albums go, thanks in no small part to pop producer Brown Bannister, who was given free reign and resources to make each project a yuletide delight. As such, there's a seamless blending of the sessions, all of the tracks rife with symphonic elements, live-band instrumentation, and a dazzling four-part blend. The only oddball here is the title track, a country-friendly reading of Amy Grant's 1983 classic and the only song recorded after founding member Heather Payne retired from the group. It doesn't fit the feel of the other tracks whatsoever, but probably added to reel in Point of Grace's budding fan base in country music. Ironically, they're the contingent least likely to have heard the majority of these classic Christmas recordings.—Farias
Say this much for pureNRG—the tween pop trio certainly lives up to their namesake with this high octane Christmas release. Things get off to a rowdy start with a rocking, fun rendition of "Joy to the World," and it (almost) never lets up after that. Individually, the tracks are generally enjoyable, particularly the modernized Motown feel heard in "Santa Claus Is Coming to Town" and "All I Want for Christmas." It's a Christmas party and everyone's invited, but all the upbeat music (along with the constant whooping and yelling) gets a bit repetitive after a few tracks. It becomes all too clear that little is going to change when even "Away in a Manger" is rocking and upbeat—only "Silent Night" could be considered a ballad, but its drums still feel too busy. The album's only real misstep is a three-minute cover of "The Twelve Days of Christmas" that resembles a Kidz Bop version of Relient K's cover; it doesn't quite work as well when pre-teens are doing it. For what it is, A pureNRG Chirstmas should please the target audience, but it could have been that much better with more thought and variation.—Breimeier
Shane & Shane start well with a solid jazz-pop rendition of "O Holy Night" reminiscent of early John Mayer or Jason Mraz. And Shane Barnard's wife Bethany Dillon adds her harmony for a charming cover of "It's Beginning to Look a Lot like Christmas" that slightly resembles Barenaked Ladies with Sarah McLachlan. But more often than not, Glory in the Highest is either predictable ("Silent Night") or plodding ("White Christmas," "O Come, O Come Emmanuel"), and the three originals aren't any more thrilling. The country/folk of "Born to Die" connects Christmas with Good Friday, but its melody feels tentative. The title track praises Jesus as Son of God and the world's Deliverer before leading into worshipful choruses of "O Come Let Us Adore Him." (Seems like they've done that before somewhere.) But the weakest is "Holiday" a simplistic expression of love to God that goes on too long with too little to say, and lacks the lyrical depth to connect it to Christmas beyond its title. As usual, Shane & Shane have the instrumental verve and worship-fueled passion to make a strong album, but their lack of creative vision has yielded just a so-so effort.—Breimeier
Leigh Nash and Matt Slocum reunite as Sixpence None the Richer for not only their first Christmas album, but also their first full-length project in 6 years. That may seem a strange way to herald their return to music, but fans have been clamoring for a Christmas release from this duo since their start. Turns out the season suits their sound—where others sometimes lose the holiday spirit in their music by remaining true to their artistry, Slocum's shimmering guitars and Nash's breathy vocals are very agreeable with Christmas. Sixpence puts their creative stamp on alt-folk covers of a handful of classic carols while remaining true to the familiar melodies. They also present some unconventional selections with the Spanish carol "Riu, Riu, Chiu" and Joni Mitchell's melancholic "River." But most of all, give credit to Sixpence for balancing cover songs with originals both secular and spiritual. "Christmas Island" and "Christmas for Two" are both charming and nostalgic, but "The Last Christmas without You" goes deeper by juxtaposing the anticipation of the Slocums' newborn baby with the expectancy of the Christ child, and "Some Children See Him" is a folksy Jesus-centered hymn with echoes of "Greensleeves." The album is short but well done, and a welcome return for Sixpence.—Breimeier
Washington Projects

Christmas (independent)
Urban pop




At just three songs, the Washington Projects' Christmas EP is one of the more miniscule stocking-stuffers this year, though as a digital-only release, it's really more of an MP3 player-stuffer. And actually, it has more in common with the urban charts than the most wonderful time of the year, with tracks that sound like b-sides from the duo's impressive debut. The EP is even bundled with bonus instrumental versions, in hopes that listeners will be moved to spit their own rhymes or perform their own vocals while rushing to get some last-minute shopping done … not. It's frustrating that two of the three songs sound more like solo offerings than a collaborative effort. Rachael's "Stay a While" is a nostalgic, lovey-dovey R&B ballad, while Je'kob's "This Christmas" sounds like a lovesick John Legend knockoff. At least the good-natured "Thank You for Christmas" fares better musically and spiritually, but it's not enough to salvage this EP from being a drop in the bucket among Christmas releases.—Farias
Christmas offerings by contemporary gospel acts aren't as common as those by CCM acts, so it's handy of Zomba Gospel to compile a multi-artist collection of Advent-themed favorites from its sizable roster. While several numbers are chiefly seasonal, a good portion of And There Was Christmas is worshipful, placing emphasis on Christ not as a helpless babe, but as a King incarnate. To that end, the selection of Byron Cage's "Royalty" and Bobby Jones' "King of Kings" is inspired, while the inclusion of Joann Rosario's "Beautiful Son" and Marvin Sapp's "Shout Unto God" fits nicely, even when they're far from what one would expect as far as the spirit of Christmas is concerned. The remainder of the tracks rectifies that a little bit, particularly Kirk Franklin's "Silent Night," Yolanda Adams' "Little Drummer Boy," and Fred Hammond's soulful reading of 4Him's "A Strange Way to Save the World"—all nostalgic, but none of them quite definitive versions of the classics. If you're a serious gospel head, it's likely you already own the majority of this compilation, but for those looking to add a little gospel spice to their eggnog, And There Was Christmas does the trick.—Farias
Picking up where Tooth & Nail/BEC's Happy Christmas series left off in 2005, X Christmas collects an array of previously released Christmas material from Switchfoot, David Crowder Band, Anberlin, Hawk Nelson, Jars of Clay, and Sanctus Real—all pretty good, though amazingly, nothing included from Relient K. The remainder of the 17 tracks offers new recordings from other big names in Christian rock with mixed results. Kutless delivers a simple and straightforward but stirring post-grunge rendition of "Mary Did You Know," and it was an inspired choice to have Underoath drummer Aaron Gillespie (as The Almost) perform "Little Drummer Boy." There's also an excellent, thunderous version of "Carol of the Bells" by August Burns Red that owes much to Trans-Siberian Orchestra, while Project 86 sounds decidedly ominous with their bombastic "This Time of the Year." However, Seventh Day Slumber's rocking "Do You Hear What I Hear" sounds stuck on two chords, and KJ-52's old-school chipmunk rap "It's Christmas Time" is plain irritating. But it's Trevor McNevan who strikes out twice with both of his bands—Thousand Foot Krutch would have done better to record an all-new song rather than an unrecognizable metal interpretation of "Jingle Bell Rock," and FM Static's whiny modern punk version of NewSong's schmaltzy pop hit "The Christmas Shoes" is misguided from the get-go. Despite the impressive roster of bands and some good efforts to be original, X Christmas is more trendy and typical than timeless.—Breimeier
Click hereto visit our archives and find Christmas Wrap-Ups for previous years.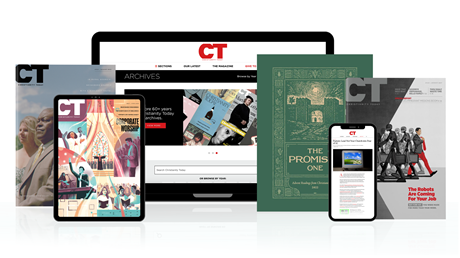 Annual & Monthly subscriptions available.
Print & Digital Issues of CT magazine
Complete access to every article on ChristianityToday.com
Unlimited access to 65+ years of CT's online archives
Member-only special issues
Subscribe
Christmas Music Wrap-Up 2008
Christmas Music Wrap-Up 2008