true
Imagine you're a fan of a certain band, say, Canadian quartet Downhere, and one day, a guy from the band shows up at your front door, inviting you to listen to an advance copy of their newest CD. He then asks for feedback, ranking your favorite songs from favorite to least. The following month, that label comes back to your house and offers to pay you to develop a music video for the first single. About a year later, they call back and point you to an exclusive digital release of acoustic versions of the songs you enjoyed so much. By this point, you feel pretty close to the company, right?
In the liner notes of their 2006 release Wide-Eyed and Mystified, Downhere described their new record label Centricity Music as "an anomaly" in the music industry for employing grassroots techniques like these. Discussing the label switch in an interview with Christian Music Today, band member Jason Germain explained the difference using colorful imagery, calling the label a "four-foot ninja" in an industry of "Scottish Highlanders wielding two-inch thick swords."
Quick and agile, Centricity is among the younger labels that are rewriting the status quo in Christian music with innovative record deals, marketing, and artist development. Seven hundred fans did listen to and rank the songs for the forthcoming 2008 Downhere release, Ending Is Beginning. Those rankings have indeed altered the track order, as the fan favorite now leads off the CD. A fan-video contest is also planned, as are digital releases targeted directly at the fans.
Centricity began in the first half of this decade at a time when labels shouldn't have been starting up, since so many were going under. The Seattle family that founded the label didn't know the industry was in ...
1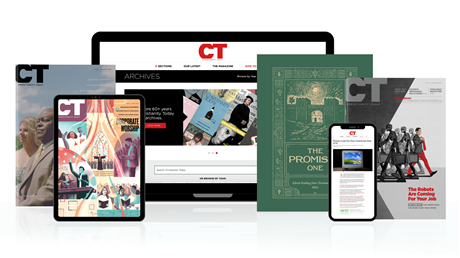 Find hope and historical insight. For a limited time, explore 60+ years of CT archives for free!
Daily devotions from Timothy Dalrymple during this pandemic.
Hundreds of theology and spiritual formation classics from Philip Yancey, Elisabeth Elliot, John Stott, and more.
Thought journalism that inspires you to think more deeply about your faith.
What's in a Label?: Centricity Music

This slideshow is only available for subscribers.
Please log in or subscribe to view the slideshow.
What's in a Label?: Centricity Music