This is one of the best books I've read this year in any genre. The Baader-Meinhof Group (also known as the Red Army Faction) had its roots in the radical West German student movement of the 1960s. Stefan Aust traces the history of the terrorist group from its beginnings to its dissolution in 1998, focusing on the intense period between 1967 and 1977. Along the way, Aust fleshes out the principal figures in this drama (you won't forget any of them soon). Here is a work of history loaded with implications for us today, not least in its perceptive account of the quasi-religious character of terrorism.
You heard it here first: Silence and noise will soon be routinely considered in assessing "the environment" rather than consigned to the far-out fringe and given nothing more than lip service. What do you call the audio equivalent of a visionary? We lack a word, but we have a salient example: Gordon Hempton, who describes the "soul hunger" (a phrase he takes from John Muir) that animates his passion for natural sound. His account of a road trip across America, taking the measure of our soundscapes, may fundamentally change the way you listen. Is he a little nutty? Yes—but so were many saints before him.
If you haven't read the sometimes exasperating, often unsettling, but entirely unforgettable French thinker Simone Weil (1909-1943), this handsomely produced booklet in the Trinity Forum Readings series would serve you well. It combines brief selections from her writings with a helpful introductory essay by Alonzo L. McDonald. And I expect it will leave you wanting to read more. The booklet would also make a good gift for a student or a friend who is herself wrestling with God. Driscoll and Breshears bravely follow Christ in his descent to hell to preach to those who are held captive by sin and death.
Related Elsewhere:
Other Bookmarks and reviews are in our books section.
Our digital archives are a work in progress. Let us know if corrections need to be made.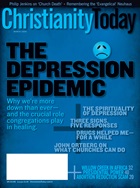 This article is from the March 2009 issue.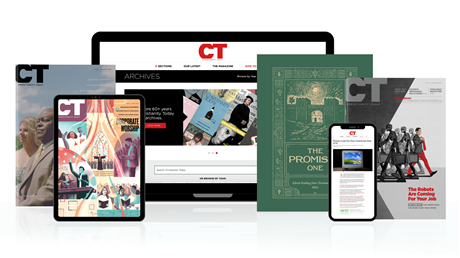 Find hope and historical insight. For a limited time, explore 60+ years of CT archives for free!
Daily devotions from Timothy Dalrymple during this pandemic.
Hundreds of theology and spiritual formation classics from Philip Yancey, Elisabeth Elliot, John Stott, and more.
Home delivery of new issues in print with access to all past issues online.
Join now and get print issues access to archive PDFs.
Books Uncommon and Offbeat
Books Uncommon and Offbeat