Calvin's Resurrection
Congratulations to Timothy George for his excellent Christianity Today cover story on John Calvin, the "comeback kid" [September]. Calvin's greatest accomplishment was giving structure to Reformation theology and proving it to be within the mainstream of historic church doctrine. He had an encyclopedic knowledge of the Bible, the church fathers, and the classical writers, and created a systematic theology that harmonized them into a consistent work. At that, he has never been bested.
As a man, Calvin's temperament left him ill-suited for a high public profile. Those of us who admire him take discomfort with some of those episodes. But in all things, Calvin trusted the consequences of his actions to the triune God. In that, we all can find someone to admire.
William Innes
Wilmington, Delaware
We applaud Christianity Today's fine issue devoted to John Calvin and his legacy and influences on Christianity. At the same time, we would like the magazine's readers to know that this year marks the 400th anniversary of Jacob Arminius's death in 1609. Very many evangelical Christians consider themselves Arminians rather than Calvinists, and look more to Arminius and his chief evangelical follower, John Wesley, than to Calvin for inspiration and theological guidance.
We the undersigned are members of the Society of Evangelical Arminians and are dedicated to preserving Arminius's legacy, which is belief in the unconditional goodness and love of our sovereign God. We wish that CT would publish a full article about Arminius and his theology, both of which are widely misunderstood and misrepresented, especially by our Reformed brothers and sisters.
Roger E. Olson
George W. Truett Theological Seminary,
Baylor University
Brian Abasciano
Gordon-Conwell Theological Seminary
William W. Klein
Denver Seminary
Thanks for the latest issue of Calvinist Quarterly—umm—Christianity Today.
I'm looking forward to the next cover story, "Twenty Things That Jacob Arminius Got Wrong."
Seriously, could we change the subject?
Wayne Walden
Paducah, Kentucky
Born and raised an evangelical Presbyterian, I've journeyed through the Winebrenner Church of God, the Anderson Church of God, the charismatic movement, the United Methodist Church, and back to Latrobe Presbyterian Church. (What can I say? I'm a baby boomer.) As an adult I hadn't considered Calvin's impact on my life, but CT's cover story showed me how much his theology has shaped my spiritual development. Thank you, Calvin, for feeding my mind and spirit.
Nancy Edgar Auman
Pittsburgh, Pennsylvania
How Mysterious?
It seems ironic that in the September issue—with its cover story—D.H. Williams's essay ["Reveling in the Mystery"] would neglect some important Reformation themes. Martin Luther's paradox of God hidden/God revealed, for instance, prevents undue attention on things that God has chosen to keep hidden. Also, more might have been said about Paul's stress on the mystery that was hidden but has been "made known," which follows his rich explanation of Christ's atoning work on the cross.
Christian mysticism sometimes suffers from three weaknesses: a tendency to blur justification and sanctification; a desire to discover truths that God has chosen not to reveal; and persistence in the purification-illumination-union-with-God path, which reverses Paul and the Reformers. Colossians 2:6ff. suggests that the starting point is our union with Christ; purification and illumination are part of what follows our conversion to him.
James A. Patterson
Professor of Christian Studies, Union University
Jackson, Tennessee
Battle for the Baby
I'm not a mommy, but as a widowed father raising a teenage daughter, I'm enlisted in the mommy wars that Mollie Ziegler Hemingway covered in her September column. Many mothers see me as a prime target for maternal artillery, criticizing me on everything from my cooking skills to my disciplinary philosophy. I appreciated the reminder that fatherhood is a holy vocation, and one for which I need only to answer to my conscience, my daughter, and my God.
Edward Glenn
Miami Lakes, Florida
Pro-Life-in-Christ
In his September column ["Sex, Lies, and Abortion"], Dinesh D'Souza suggested that the pro-life movement would be more effective if it included efforts to stem sexual libertinism. He is correct, but sexual libertinism is just one more step down in the cause-and-effect ladder.
Jesus says simply, "The work of God is this: to believe in the one he has sent." The basis of every personal and social sin is disbelieving the gospel. And ultimately, every correction in personal or social behavior begins with believing the gospel—that God has reconciled us to himself and wants us to model his love.
Along with expanding the pro-life message, Christians need to offer a more aggressive pro-life-in-Christ message.
John Torgerson
Wisconsin Dells, Wisconsin
The Hospital Visit
Philip Yancey once again used honesty and personal experience to remind us of reality, of pain, and of questions ["Intensive Care Week," September]. He invited us into the hearts of people who are hurting, and into the lives of those seeking to be the voice of grace in difficult experiences. I remembered my own encounter with a life-changing disease and the long-term result: living with epilepsy. Through our pain, God's megaphone, we can pray that prayer: Help. Maybe help will come. Often it comes through a person who loves, who listens, and who says these words through compassion: "I see you."
Thanks again for seeing your readers.
Chris Maxwell
Franklin Springs, Georgia
Top 3
What got the most responses in September's CT?
John Calvin: Comeback Kid by Timothy George

Sex Lies, and Abortion by Dinesh D'Souza

Reveling in the Mystery by D. H. Williams
Yay or Nay
Readers' response to "John Calvin: Comeback Kid"
50% Positive
50% Negative
Divisive Figures
22% Of the letters about John Calvin, those that said CT was too Calvinist.
13% Of the letters about Calvin, those centered on Michael Servetus.
Worth Repeating
"Our rejoicing is in Jesus Christ. Let that alone be our testimony to Israel and the unsaved world."
Kaisen, on whether Christians should observe Jewish holidays.
Speaking Out: "Happy Rosh Hashanah, Christians"
"It is my prayer that those who disagree over how to fix the health-care system can do so without unfairly characterizing each other's Christian virtue."
Janet, on how to treat those with differing viewpoints.
"Where the Health Care Debate Lies"
"Nowhere in the Bible does it say that the perfect should be the enemy of the good when doing unto the least of these."
Christian Lawyer, on whether the church should discourage single Christians from adopting.
Women's Blog: "Adoption: Single Christians Need Not Apply"
"If the Word, rightly translated and handled, offends us, we are wrong."
P. K., on agenda-driven approaches to Bible translation.
Liveblog: "Correcting the 'Mistakes' of TNIV and Inclusive NIV, Translators Will Revise NIV in 2011"
"My desire is to see everyone worship through song in a way that is so obsessed with the gospel that people will stop caring whether drums or organs are involved."
Elly, on moving past musical preferences to a focus on Christ-centered worship.
"Transcending the Worship Wars"
Related Elsewhere:
Letters to the editor must include the writer's name and address if intended for publication. They may be edited for space or clarity.
E-mail: cteditor@christianitytoday.com
Fax: 630.260.8428
Have something to add about this? See something we missed? Share your feedback here.
Our digital archives are a work in progress. Let us know if corrections need to be made.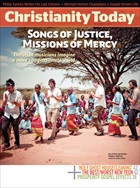 This article is from the November 2009 issue.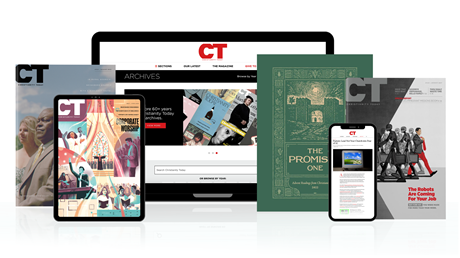 Subscribe to Christianity Today and get access to this article plus 65+ years of archives.
Home delivery of CT magazine
Complete access to articles on ChristianityToday.com
Over 120 years of magazine archives plus full access to all of CT's online archives
Subscribe Now
Readers Write
Readers Write