We—Samuel Rodriguez, president of the National Hispanic Christian Leadership Conference, and Robert Gittelson, co-founder of Conservatives for Comprehensive Immigration Reform—take issue with the negative direction that some Republican candidates and their supporters have moved the discourse surrounding the issue of illegal immigration, and with the way many Christians have responded. Make no mistake; we firmly believe that illegal immigration is very problematic for our country and must be sternly addressed. However, we must address this issue in strict compliance with our Judeo-Christian values. We must reconcile the call for compassion (Lev. 19) with the call for the rule of law (Rom. 13).
In particular, we are alarmed by the backlash against Governor Rick Perry's stand on in-state tuition for undocumented children in Texas. We believe his suggestion that those who oppose educating these undocumented children don't "have a heart" is both biblically and morally correct. We do not endorse candidates, but we recognize that Mr. Perry's stand is in accord with the 10th Amendment's requirement that states exercise their own discretion on issues not delegated to the federal government. Furthermore, we feel that his call for compassion for these children—who are completely innocent of any wrongdoing—is moral and just. His concern that without an opportunity to advance their education these children would become a burden on society has merit. Certainly the argument that with an education they will become a greater source of tax revenue for Texas is indisputable.
We would also argue that their parents, while undocumented, have certainly contributed tax revenue to Texas through ...
1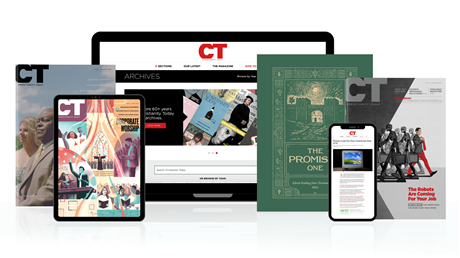 Find hope and historical insight. For a limited time, explore 60+ years of CT archives for free!
Daily devotions from Timothy Dalrymple during this pandemic.
Hundreds of theology and spiritual formation classics from Philip Yancey, Elisabeth Elliot, John Stott, and more.
Home delivery of new issues in print with access to all past issues online.
Join now and get print issues access to archive PDFs.
Say No to Negative Talk about Hispanic Americans
Say No to Negative Talk about Hispanic Americans