At South Carolina's NewSpring Church, children are not admitted to the main service and doors are locked after the sermon starts. In North Carolina, Elevation Church leaders removed a boy with cerebral palsy from church because he was disrupting the service. The incidents raise the issue of how to respond to disruptions in worship. Should churches try to minimize disruptions in services?
"Willow Creek puts a priority on creating an environment that helps people engage in worship without distractions during the service. By providing a variety of venues (main auditorium, parents' viewing rooms, a video café area) where people may view the service, no one has to miss the message, regardless of their circumstances. We rarely have issues with disruptions during the service, but if one arises, the Guest Ministry team assesses the situation and takes appropriate next steps, which could mean respectfully suggesting one of the alternate viewing options."
Christine Daye, guest ministry director, Willow Creek Community Church
"One thing I used to tell students in the course of a class is as a pastor, you're responsible for leading the assembly on Sunday morning, and the assembly depends on you not to allow disruptive people to take over the service and to allow things to be planned and well-timed. What I had in mind was more like somebody saying, 'I need to make an announcement,' standing up and talking 30 minutes and taking over the service. But also what I thought about was people having a heart attack or some kind of seizure in the service—that's more likely to happen with the age of our congregation—and I would advise them to think in the back of your mind, 'Now what will I do, if that kind of thing happens?' If someone keels over, it's very insensitive of the pastor to say 'All right, we'll keep singing, don't worry about it,' but to think about saying something like, 'And now, I'm going to ask the ushers to assist our brother in need, and let's all be in prayer or let's all stand and sing Hymn 214.' But I have found the Holy Spirit to be wonderfully disruptive, sometimes upsetting our plans and timing, and to be faithful, we must be open to this sort of spirit-induced disruption."
William Willimon, bishop, North Alabama conference, United Methodist Church
"I want to see disruptions minimized so that the Word can be proclaimed with clarity and without distraction. Even so, churches should be hospitable to all, including those who engage in behavior that seems 'disruptive' to others. In the end, we should embrace this tension rather than resolve it. Each local church should continually rely on the Holy Spirit in order to know instinctively when the disruption is detracting from the Word or when the disruption is a divine reminder that we are called to minister to the people with us, not the idealized church community in our minds."
Trevin Wax, author, Counterfeit Gospels
"At the root of the question of distraction is really the question of the greatest commandment—love your neighbor as yourself. Is it necessary for us to come into worship service late? Are we being considerate of other people? No, probably not. We're not thinking of other people, we're just doing the best we can. Is it equally wrong to judge that person for showing up late? Yeah, sure it is. We have to bear with one another. I think at the end of the day it comes down to that: Bearing each other's burdens and being understanding of each other's shortcomings and mistakes. When a family shows up to church late, it might be because they don't want to hear the worship, and it might be because they have three kids and it's hard to get out the door."
Michael Chanley, executive director, International Network of Children's Ministry
"I'm all for good manners—I shush my kids like crazy during church. And I'm all for cry rooms and church nursery and children's church. But churches that put a ton of energy into avoiding disruptions at all costs bug me. Partly because I'm not sure God cares all that much about disruptions (he has a long history of disrupting things himself). But also because I think God's more concerned with us welcoming folks into his house—and extending love and grace—than he is about making sure people mind their p's and q's perfectly while they're there. It seems these churches we hear about that shuttle disrupters out of a service care more about the comfort of the people in the pews than they do about the glory of God."
Caryn Rivadeneira, author, Mama's Got a Fake ID and Grumble Hallelujah
"People shouldn't be viewed as disruptions. Disrupting moments provide opportunities to demonstrate patience and gentleness. People must be treated with dignity and respect. How leaders respond in the moment can speak louder than any prepared sermon. We must learn to navigate the fine nuances between discouragement, distraction, disruption, and danger in a service."
Mark DeYmaz, directional leader, Mosaic Church
"Usually disruptions in services are regarded as coming from children. I really appreciate churches that regard the typical children noise as holy noise. One church I visited has taken cries of a child and said to the congregation, 'Turn that cry into a prayer that you're praying for the underserved people of the world whose needs are not being met.' But if a disturbance comes from someone in a tantrum, a child is having a tantrum, then I think that child needs to be removed from the service so that child is not embarrassed by their out-of-control behavior. So it depends on the nature of the disturbance, but to say there should be no disturbances in a worship service creates a very Western, cognitive-oriented worship service. Holy noise that is even sometimes distracting can be a great, beautiful sound to our God."
Scottie May, associate professor, Wheaton College
"The apostle Paul insisted that worship be done 'decently and in order,' because God is a God of order. In the context of his rebuke of the Corinthian church's practice of communion (1 Corinthians 11), he is particularly upset with the narcissistic attitude of those who attend the agape meal thinking only of themselves (e.g., cutting to the front of the buffet line, showing up drunk). I suspect he would say much the same to many of our contemporary churches that have taken their cues from modernism's emphasis on the individual to the point that, with capitalistic salesmanship, we encourage folks to seek out their preferred style of worship and their favorite preacher in the same manner in which they scour the grocery aisle for their favorite brand of cereal. So it's no wonder that some find their preferences upset by a child with special needs (who actually may have been the visitation of Christ among them, a la Matthew 25), or show up and leave when they want based on musical tastes. The willingness to be shaped by a community into which God has called us—to be formed into Christ's likeness by folks we'd not have chosen to be with if it had been up to us—is lacking in the lives of those whose preferences in worship are disturbed by their preferences. And that is what seems to have happened at Elevation Church and NewSpring. So when Jesus shows up with cerebral palsy, let him stay; and insist that the folks around him stay with him, even if the preacher or the music isn't to their liking (unless, of course, they're hemorrhaging or the building is on fire), because disruptions due to individualistic preferences (such as getting up in the middle of worship to get a latte) are precisely the kinds of actions that Paul reprimands in Corinth."
Dennis Okholm, professor of theology, Azusa Pacific University
Related Elsewhere:
Previous articles related to children include:
Peter Singer's Swan Song | Bioethicist asks: 'Why don't we make ourselves the last generation on earth?' (June 14, 2010)
Deconstructing the Quiver | A review of Quiverfull: Inside the Christian Patriarchy Movement. (February 20, 2009)
'Be Fruitful and Multiply' | Is this a command, or a blessing? (November 12, 2001)
Her.meneutics, Christianity Today's blog for women, has many posts on children.
Previous topics for discussion include politicians and infidelity, politicians and religious persecution, faith healing and legal protection, pastors' housing allowances, sacred spaces, stinginess, TSA screening, Christmas carols with questionable theology, and life ethics for the unborn.
Have something to add about this? See something we missed? Share your feedback here.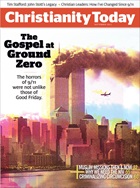 This article is from the September 2011 issue.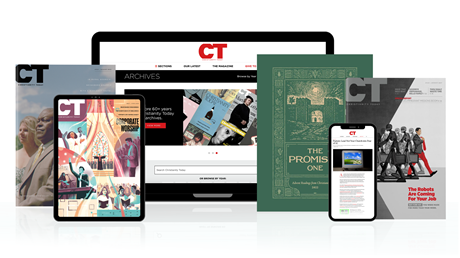 Annual & Monthly subscriptions available.
Print & Digital Issues of CT magazine
Complete access to every article on ChristianityToday.com
Unlimited access to 65+ years of CT's online archives
Member-only special issues
Subscribe
Should Churches Try to Minimize Disruptions?
Should Churches Try to Minimize Disruptions?