true
Style: Acoustic country/folk; compare to Emmylou Harris, Roseanne Cash, Buddy & Julie Miller
Top tracks: "If the Law Don't Want You," "I'm a Mess," "God, I'm Missing You"
Mary Karr's childhood was a mess—and she's the first to admit it. The poet-essayist's seminal memoir, The Liars' Club, is a harrowing tangle of substance abuse and mental illness, a web of broken hearts and human depravity. It lends new weight to the term "broken home." Even the way the story is told, in non-linear fashion, seems to underscore how fractured those days really were.
The same kind of brokenness haunts Kin, a collection of songs based on Karr's memoir. She wrote these pieces with country singer (and fellow memoirist) Rodney Crowell; because Karr herself isn't a singer, Crowell performs the songs with a series of guests, each of them so good it would be a sin to call them stand-ins. Norah Jones, Lucinda Williams, and Emmylou Harris are all here to fill Karr's shoes. Crowell even shares space with Kris Kristofferson and Vince Gill.
And Kin, produced by Joe Henry, is a bright testament to the power of song and story to find meaning in brokenness. It's an album fraught with heartache and regret, to be sure—but it's also filled with beauty and grace.
Henry is known for drawing soulful performances from stellar singers, and there are plenty of knockout performances on Kin; Jones, Williams, and Harris are terrific in surprising ways, and Crowell is stalwart as the album's anchor. The songs lean toward country, with plenty of pedal steel, jaunty piano, brushed drums, and fiddle; if the studio musicians are perhaps a shade too genteel, the singers more than compensate, bringing warmth and tenderness even to the saddest songs.
And there is much sadness, to be sure, but it's not the kind of sadness borne of self-pity so much as self-awareness; these characters desperately need hope and healing, and they know it. When Williams sighs, "God, I'm missing you," in a song of the same name, it speaks to a loneliness that penetrates the very soul. Jones, meanwhile, sends her lover packing in "If the Law Don't Want You"—and it's the kind of jilted-lover tale that suggests a tough but inevitable bit of heartache.
Crowell's wry take on "I'm a Mess" may be Kin's defining moment. The song is done with an appropriate level of abandon, as the narrator realizes he's torched every bridge, that indeed, the mess he's in is entirely of his own making. Temptation looms—"God gave me wisdom, but the Devil's got style"—but the consequences are undeniable: "All the change in my pockets won't pay for my sins."
Calling himself a "mess" may seem a little flippant, but the song itself is anything but. "At times like these, a man should take a blindfold and smoke," Crowell sings, but the album ends with the possibility of the firing squad being called off: "Hungry for Home" is a paean to redemption and belonging, as though these dark tales can still end somewhere in the light.
Browse All Music Reviews By: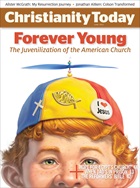 This article is from the June 2012 issue.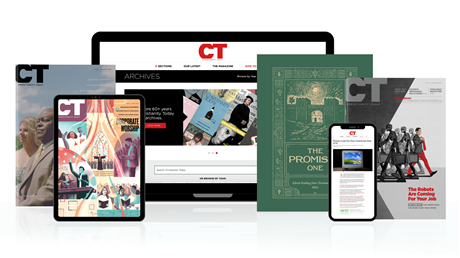 Subscribe to Christianity Today and get access to this article plus 60+ years of archives.
Home delivery of CT magazine
Complete access to articles on ChristianityToday.com
Over 120 years of magazine archives plus full access to all of CT's online archives
Subscribe Now
Kin: Songs by Mary Karr & Rodney Crowell
Kin: Songs by Mary Karr & Rodney Crowell