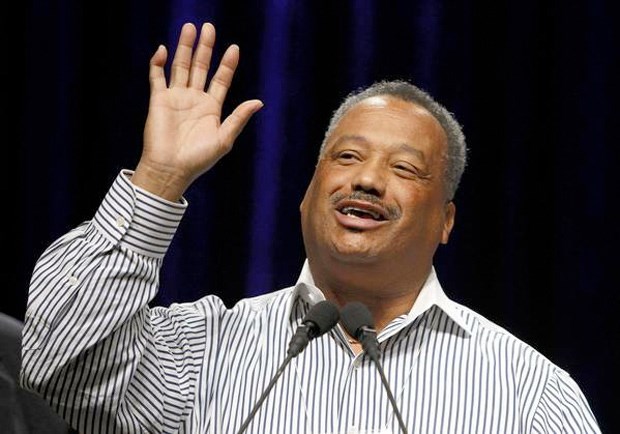 Image: Photo by AP
The Southern Baptist Convention (SBC) has tapped Fred Luter, a pastor from New Orleans, to be its first African American president. Luter, who is running unopposed, is expected to be elected at next week's convention meeting in New Orleans.
Last year, Luter made history when the SBC elected him as first vice president, the denomination's second-highest post. He was the first African American elected to that position. A decade earlier, Luter was the first African American to preach the convention sermon, which also occurred in New Orleans.
"There is a convention-wide movement of people, who often disagree about other things, who all agree that the time is way past when we should have elected someone of an African American background to the presidency," said Southwestern Baptist Theological Seminary president Paige Patterson.
Luter gained respect in the SBC by attracting young black males to his church in New Orleans, and by sticking with his church after the city was leveled by Hurricane Katrina.
"He did what everybody said couldn't be done," Patterson said. "He achieved the most respected thing among Southern Baptists—we're a people who believe in reaching people for the Lord and building churches. He did it and earned great respect."
The SBC was founded in 1845 after a split with northern Baptists over the issue of slavery. In 1995, the convention passed a resolution publically apologizing for its participation in slavery and Jim Crow laws.
"To have a son of slaves now leading this denomination as it reaches the world with the gospel is a sign of God's mercy," Southern Baptist Theological Seminary dean Russell Moore said.
It's also a signal from SBC leadership that demographics need to change, he said.
"This denomination was once described by a commentator as 'as white as a tractor pull,'" he said. "If that's the case, the denomination will not, and should not, survive."
The new generation of Baptists looks different than the one before it, but the change must be more dramatic, he said.
"This can't simply be a white denomination with some black and Latino churches," Moore said. "It must be a vibrant, multi-ethnic network of reconciled and reconciling churches."
Luter, meanwhile, is trying to keep expectations about his presidency low. "I don't think it will change drastically but I do think there will be a change, where African-Americans who really never considered being part of the SBC will now look at it," he said.
Dwight McKissic, the prominent African-American pastor of Cornerstone Baptist Church in Arlington, Texas, called Luter's election good news but tempered his enthusiasm.
"The bad news is the day after he's elected, nothing substantially changes for minorities in the Southern Baptist Convention," he said. "We still will not have one person that's a minority that's in charge of a budget or personnel or who serves as an entity head."
That will change, said Luter. "I have no doubt you will see more change in having more ethnics in positions of authority. And eventually I have no doubt you'll see one of us leading one of the entities."
Reaching African American church-goers—a group that is growing consistently, if not rapidly—is essential for the SBC, where the number of white congregants is shrinking, Wake Forest University religion professor Bill Leonard said.
"[Southern Baptists] are a case study in what's happening in denominations," Leonard said. "People are disengaging from denominations in general."
Luter's presidency will also attempt to bridge the generational leadership gap, Leonard said.
"This aging leadership is mostly male, mostly white," he said. "These were the people who made the famous course correction that reclaimed the denomination from the moderate liberal folks."
Younger conservatives have mostly been left out of the convention's leadership so far, he said.
"The SBC has to move quickly to bring younger and more multi-racial constituencies into leadership," Patterson said. "If they are really serious about reaching out, this must be more than a symbolic gesture. Voices that they have not heard before need to be heard in denomination leadership circles. That's going to be essential or this does look like too little, too late."
Additional reporting from Religion News Service.
Related Elsewhere:
Christianity Today examined the rise of black Southern Baptist churches in 1995 and 2004. Earlier this month, we examined whether the SBC president is really the face of the denomination.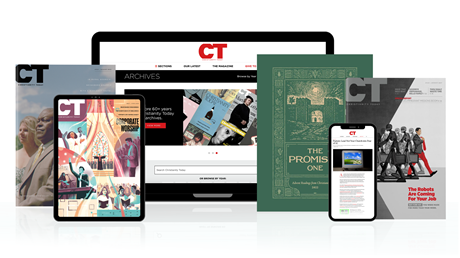 Annual & Monthly subscriptions available.
Print & Digital Issues of CT magazine
Complete access to every article on ChristianityToday.com
Unlimited access to 65+ years of CT's online archives
Member-only special issues
Subscribe
Fred Luter's Southern Baptist Presidency Is About More than Race
Fred Luter's Southern Baptist Presidency Is About More than Race