Historian Daniel Boorstin documents a momentous shift that occurred in North America in the nineteenth century: we stopped calling people who went on trips travelers and started calling them tourists.
Traveler literally means "one who travails." He labors, suffers, endures. A traveler—a travailer—gets impregnated with a new and strange reality, grows huge and awkward trying to carry it, and finally, in agony, births something new and beautiful. To get there, he immerses himself in a culture, learns the language and customs, lives with the locals, imitates the dress, eats what's set before him. He takes risks, some enormous, and makes sacrifices, some extravagant. He has tight scrapes and narrow escapes. He is gone a long time. If ever he returns, he returns forever altered ….
A tourist, not so. Tourist means, literally, "one who goes in circles." He's just taking an exotic detour home. He's only passing through, sampling wares, acquiring souvenirs. He tastes more than eats what's put before him. He retreats each night to what's safe and familiar. He picks up a word here, a phrase there, but the language, and the world it's embedded in, remains opaque and cryptic, and vaguely menacing. He spectates and consumes. He returns to where he's come from with an album of photos, a few mementos, a cheap hat. He's happy to be back. He declares there's no place like home.
We've made a similar shift in the church. At some point we stopped calling Christians disciples and started calling them believers. A disciple is one who follows and imitates Jesus. She loses her life in order to find it. She steeps in the language and culture of Christ until his Word and his world reshape hers, redefine her, change inside out how she ...
1
Your Church Is Too Safe: Why Following Christ Turns the World Upside-Down
Zondervan
2012-03-11
240 pp., 6.23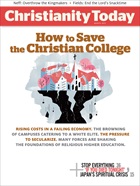 This article is from the March 2012 issue.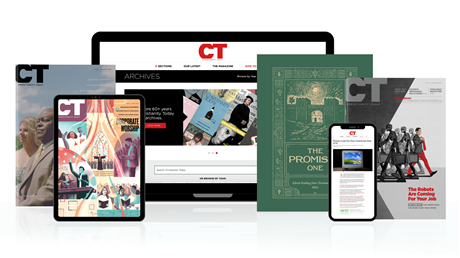 Subscribe to Christianity Today and get access to this article plus 60+ years of archives.
Home delivery of CT magazine
Complete access to articles on ChristianityToday.com
Over 120 years of magazine archives plus full access to all of CT's online archives
Subscribe Now
Your Church Is Too Safe
Your Church Is Too Safe