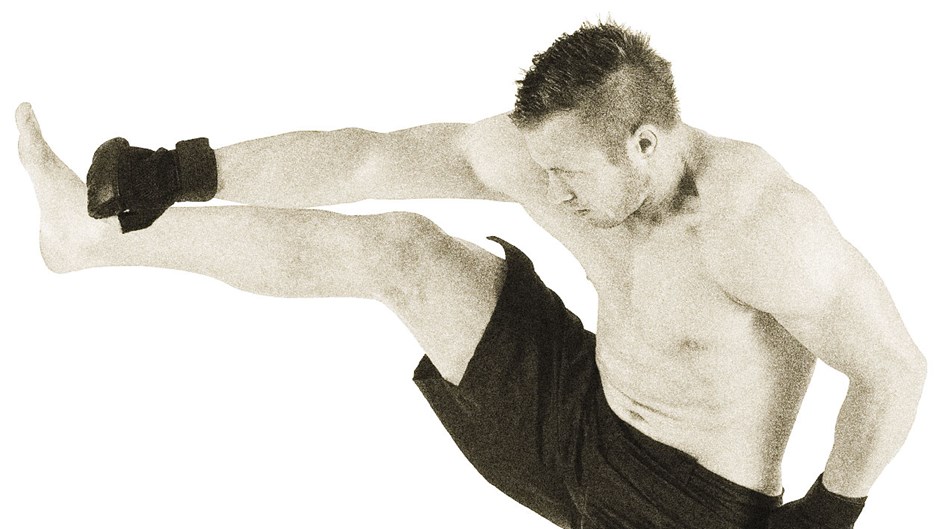 Image: iStock
On April 12, 2014, Manny Pacquiao entered the ring at the MGM Grand in Las Vegas to fulfill what he believes is his God-given calling: to beat another man—in this case, opponent Tim Bradley—to bloody unconsciousness or exhaustion. Pacquiao met his match that night—he arrived at the post-fight press conference with 32 stitches in his left eyebrow—but a unanimous decision from the judges declared him the victor.
A Filipino world-class professional boxer, Pacquiao has been called a "Bible-quoting maniac" by Rick Warren, and attributes his stunning 55-5 record to Providence. When an ESPN reporter asked in 2012 whether faith makes him a better boxer, Pacquiao said, "If God is with you, who can be against you? All things are possible with God."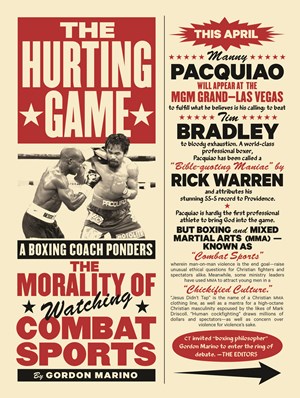 Pacquiao is hardly the first professional athlete to bring God into the game. But boxing and mixed martial arts (MMA)—known as "combat sports" wherein man-on-man violence is the end goal—raise unique ethical questions about whether certain games are incompatible with Christ's teachings. Meanwhile, some ministry leaders have used ultimate fighting to attract young men in a "chickified" culture. "Jesus Didn't Tap" is the name of a Christian MMA clothing line, as well as a mantra for a high-octane masculinity espoused by the likes of Mark Driscoll. Guts Church in Tulsa held an annual "fight night" amateur boxing match for six years until a 24-year-old participant died in 2011. "Human cockfighting," as one senator has called MMA, draws millions of dollars and spectators—as well as concern over violence for violence's sake.
CT invited "boxing philosopher" Gordon Marino, a boxing trainer and professor at St. Olaf College, to enter the ring of debate. —The Editors
The eyes are the windows of the soul, or so the proverb goes. The eyes tell all. Look into a person's peepers, and you glimpse the inner workings of his or her psyche.
Our souls, however, are also tinged by what we absorb through those windows. Jesus said as much in Matthew 6:22–23: "The eye is the lamp of the body. If your eyes are healthy, your whole body will be full of light. But if your eyes are unhealthy, your whole body will be full of darkness."
One of the many reasons we Christians frown upon pornography is that we believe pornographic images intensify the urge to treat and experience other people as objects. Jesus warns, "You have heard that it was said, 'You shall not commit adultery.' But I tell you that anyone who looks at a woman lustfully has already committed adultery with her in his heart" (Matt. 5:27–28). Looking and acting are intimately bound together.
As I love and even honor the hurting game, I often find myself wincing and turning my head away from someone taking a pounding in the ring.
It is not only the erotically charged eye we need to keep tabs on. We do not want children sitting spellbound for hours before violent movies or video games, because we're convinced that gobbling up gruesome images will darken their hearts and render them numb to appalling things.
There is, in short, a powerful draw to violent and even gruesome images. Rubbernecking of this sort goes all the way back to at least the time of Plato, who wrote in The Republic, Book IV:
Leontius, the son of Aglaion, was going up from the Piraeus . . . when he noticed corpses lying by the public executioner. He desired to look, but at the same time he was disgusted and made himself turn away; and for a while he struggled and covered his face. But finally, overpowered by the desire, he opened his eyes wide, ran towards the corpses and said: "Look, you damned wretches, take your fill of the fair sight."
To judge from the throat-slitting fare in movies and on television these days, I sometimes think we have clicked our channels to kingdom numb, that we have lost sight of the long-recognized fact that what we take in through our eyes affects who we are.
The fastest-growing spectator "sport" in America today is MMA, also known as ultimate fighting. And like it or not, that is what it is: fighting. At the risk of seeming a pedant, I ask: Is it morally wrong to relax by drinking in the sight of adults trying to beat in each other's brains?
Humility and Regret
From the opening bell, let me confess that I am a boxing trainer and writer. For decades, I have been profoundly involved in the culture of stylized violence. Still, much as I love and even honor the hurting game, I often find myself wincing and turning my head away from someone taking a pounding in the ring. And let's not pull any punches: Incapacitating blows and knockouts are what fight fans—be it of the MMA or boxing ilk—demand to see.
In 2013, the purveyors of violence came up with a new gimmick—BKB or bare-knuckled boxing—to quench our thirst. Rather than the usual 18-by-22-foot ring, combatants slug it out in a very small circle, the kind you might find in the middle of a basketball court. This entertainment gambit is aimed at an audience that groans about not getting enough "real" fighting from the fight game. Who knows what might be next? Whatever it is, make no mistake about it: It is fueled by an American taste for blood spectacles not far removed from the Roman Colosseum.
A few years ago, I worked the corner in a televised fight. It was the third round, and although my boxer was landing a punch here and there, he was getting hammered by an up-and-coming prospect. I know how dangerous the hurricane blows can be, and there was no way I was going to let my fighter get hurt. Near the end of the third stanza, a big punch came through the gates of his gloves. He wobbled but didn't go down. I drew a very deep breath and tossed in the towel. Unless your guy is on the cusp of very serious injury, in boxing it is almost taboo for the corner to run up the white flag. The crowd went frothing mad. It was as though I had cheated them out of their hard-earned cash by depriving them of the knockout they knew was in the offing.
Often the best way to understand something is to recognize the way it makes you feel. This goes for people and events. And as I walked my fighter over to the doctor and began applying ice to his swollen eyes, I could not help feeling sickened. I was participating in a spectacle in which people entertained themselves not by appreciating the technique of an American martial art or the courage that participating in that sport requires, but by savoring the sight of someone being knocked unconscious while trying to make a few dollars.
'I think it is wrong that we try to hurt one another, but I also think that God will forgive us because it is our calling.'
--Manny Pacquiao
Of course, there is violence in other sports (e.g., football, hockey). Nevertheless, when it comes to the gridiron arts, fans are not going to moan just because no one has visited the emergency room. The target in football is the goal line, not your opponent's chin.
Boxer Manny Pacquiao is a devout, born-again Christian. He has earned world titles in eight weight divisions and was anointed "Fighter of the Decade" by the Boxing Writers Association of America. Before one bout, I pressed Pacquiao about the apparent conflict between his concussive craft and his devotion to the God-man, who insisted his followers turn the other cheek. There was silence. Worried that I had stepped over the line, I said, "I'm sorry if I offended you with that question."
The Pac Man said, "No, it is a good question. I think it is wrong that we try to hurt one another, but I also think that God will forgive us [him and his opponent] because it is our calling."
I could have pushed: "But why would God give you a calling that was sinful?" Instead I backpedaled and left it at that—that is, at ambivalence.
Yet Pacquiao's silence and comment spoke volumes. Though faith is fervent among modern-day gladiators (and championed by nationally known pastors like Mark Driscoll and Ryan Dobson), make no mistake about it: One would have to be a virtuoso of self-deception to imagine that our Lord Jesus would have been in a front-row seat at the klieg-lit den of voluntary human punishment.
Perhaps those of us who thrive on arena combat ought to do so, à la Pacquiao, with a sense of humility and a tinge of regret.
Negotiating Fear and Anger
The home I grew up in was loving, but it also included fights on Monday, Wednesday, and Friday nights. As a child, the fights had me quivering in bed; as an adult, they have made me an insomniac. Given this personal history, I suppose it isn't surprising that I would find boxing and the question of who could do what to whom naturally compelling. But boxing was more than that to me.
The fighting arts are a workshop for emotions that define our character. The kind of individual we become is largely determined by the way we negotiate such elemental emotions as fear and anger. Today there are few opportunities to get into the ring with these feelings, which, depending on your background, can be near overwhelming. Participating in boxing or MMA can teach a person to modulate and gain control over such emotions. For this reason, the devout Christian and minister (and former heavyweight champion) George Foreman once confided to me, "Boxing makes young people less violent."
I recently talked with Teddy Atlas, a world-famous boxing trainer (including for Mike Tyson) and commentator. Atlas reasoned that when boxing is properly taught, you learn respect for yourself and your opponents. "Paradoxical as it may seem, you are actually on a journey into yourself with the person you are fighting against," he said. "That is why you see that amazing closeness at the end of a fight, with the fighters hugging each other. There is nothing like it in other sports! That is because both fighters, winner and loser, know very well the pain and the fear they have successfully walked through." Just climbing through the ropes or into the cage is enough to provide a powerful experience of success, and that sense of accomplishment often becomes a foundation to build upon.
Of course, sitting in front of your flat screen won't do the same trick. But now and again, even watching the bruising arts can be uplifting. For example, my face was hot with tears watching Joe Frazier and Muhammad Ali leave it all in that ring in their epic 1975 Thrilla in Manila—even to the tragic point when they became ghosts of themselves. There in the squared circle was a shining object lesson of the commitment we are always preaching to our kids.
Yet for the most part, people gorge their senses on the freedom that fighters express in unleashing destruction. That is, in part, why Tyson, who never lived up to his promise as a boxer, enjoys a fame far surpassing that of the men who triumphed over him. Like a cartoon superhero, Iron Mike acted the part of the incarnation of pure rage, and many of us in the Office Space world can easily plug into that.
Let's be honest. Life in the valley of the shadow of death is abuzz with reasons to be angry and frustrated. And there are few socially acceptable outlets for expressing these natural, raw-edged feelings. Part of Friedrich Nietzsche's disgust with Christianity was his sense that Christians were out of touch with the anger bubbling beneath their brows, an ire that he detected in, among other things, our marvelous penchant for passing judgment.
A half-century ago, addressing the morality of boxing, Catholic theologian Richard McCormick wrote,
Regardless of what answer we come up with, it is both a sign and guarantee of our abiding spiritual health to face issues at their moral root. It is never easy to question the moral character of our own pleasure and entertainment.
The decisive question for Christians is, What is going to bring in the light and make us more loving, kinder human beings? On that score, I must confess that upon exiting the arena, I have seldom sensed that a night at the fights punches up our ability to love our neighbor. And yet, different people need different medicine.
Perhaps a night of flying kicks and fists can help some of us parry the malicious feelings that might otherwise harden our hearts. But those of us who need our gladiatorial combat shows should never forget the humanity—and in the case of boxing, the vulnerability—of those who are risking their health for our entertainment and anger-management therapy.
Gordon Marino is professor of philosophy and director of the Hong Kierkegaard Library at St. Olaf College. He is a professional boxing trainer, an award-winning boxing writer for The Wall Street Journal, and editor of The Quotable Kierkegaard (Princeton University Press).
Have something to add about this? See something we missed? Share your feedback here.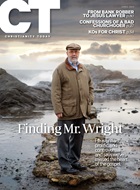 This article is from the April 2014 issue.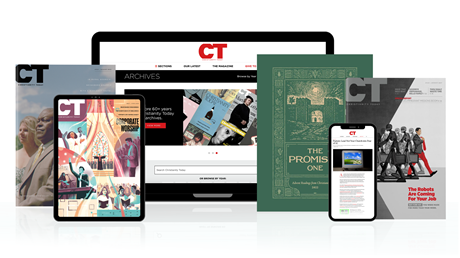 Annual & Monthly subscriptions available.
Print & Digital Issues of CT magazine
Complete access to every article on ChristianityToday.com
Unlimited access to 65+ years of CT's online archives
Member-only special issues
Subscribe
Read These Next
Trending

American Christians Should Stand with Israel under Attack

While we pray for peace, we need moral clarity about this war.

From the Magazine

God's Promises Are Clearest When We Turn Out the Lights

Christians have every reason to reduce light pollution.

Editor's Pick

Don't Miss These African Christmas Hits

Jam out this season to highlife, Afrobeats, jazz, a cappella, R & B, rap, dance, and hip-hop artists from Nigeria, South Africa, and more.
The Uneasy Conscience of a Christian Boxing Trainer
The Uneasy Conscience of a Christian Boxing Trainer