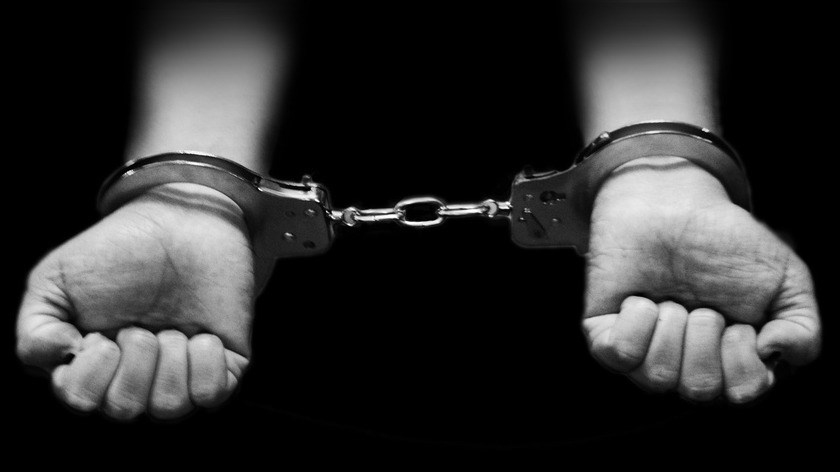 Image: Connor Tarter / Flickr
In 1958, Vladimir Nabokov rocked America's sleepy, conservative culture with the publication of Lolita, the story of a middle-aged scholar obsessed with a 12-year-old girl. Lolita is perhaps the most brilliant, well-crafted example of a literary device called "the unreliable narrator"—a narrator who cannot be trusted because of limited knowledge, mental illness, or questionable morals. The book's narrator is Humbert Humbert, a literary scholar who has long been obsessed with prepubescent girls.
From the first sentence, "Lolita, light of my life, fire of my loins. My sin, my soul. Lo-lee-ta: the tip of the tongue taking a trip of three steps down the palate to tap, at three, on the teeth. Lo. Lee. Ta," we're plunged into the mind of a sexual predator and pedophile. Throughout the novel, Humbert shows little remorse for his emotional and sexual affair with a child—at least not enough to break the relationship. He tries to stir the sympathies of his audience as his describes events to reflect well on himself, presenting himself not so much as a perpetrator as a victim of the "seductress" Lolita.
Last week, when I read the Leadership Journal article, "My Easy Trip From Youth Minister to Felon," I had much the same reaction as when I first read Lolita. "This is a narrator who cannot be trusted. This is the voice of a sexual predator." For many people, like me, it was all too familiar. We readily recognize the biased perspective of sexual predators because we've been on the other side, as victims.
I appreciate Leadership Journal's original intention to draw attention to the issue of sexual abuse by clergy, and I applaud their decision to take the post down and subsequent apology. I do think it's helpful, though, to also reflect on the mindset of the sexual predator, for this can reveal the skewed perspectives we find in many churches.
When I was 21 years old, I was forcibly raped by a youth pastor, an experience I described earlier this year for Christianity Today. My story is one of way too many. Each month, we hear the heartbreaking stories of young people who are groomed and manipulated and sexually abused by people in trusted positions of power, like youth group leaders and pastors. In May 2014 alone, associate pastor Tyrone Banks was charged with the rape and sodomy of a 13-year-old; men's ministry leader Joseph Hall was arrested for 14 counts of sex crimes against a girl younger than 12; pastor Gregory Hawkins was arrested for having sexual intercourse with and impregnating a minor; and former pastor Larry Michael Berkeley was arrested for sex crimes involving children. And these are just a handful of a slew of cases that crop up each and every month.
We know for every story, there are many more left untold and kept secret. Like me, many victims choose to remain silent out of fear or shame. Worse, if caught or forced to confess, the predators responsible for these abuses may go on to describe an "inappropriate relationship" or even a "consensual extramarital affair," but the proper legal term is statutory rape. I think we in the church should also get used to calling it rape—as harsh as that sounds—when it involves a younger victim prior to the age of consent.
Again and again, we see that sexual predators tend to view and depict themselves as victims. They may admit guilt, but they do not take ownership of the consequences of their actions, often shifting some of the blame to the other party. My own rapist told me directly, in the guise of an apology, "You were just too much of a temptation for me."
Sexual predators ultimately view the world and their actions selfishly. Cases of "recovery" may focus on the abuser's ministry or marriage, seemingly oblivious to the devastating effects on the victim, now shaken by early sexuality, involvement with a married man, the destruction of her church family, and the sexualization of the pastorate. The church must become a safe place for victims to heal, to tell their stories, to understand the true nature of what happened to them. Often, in conjunction with the hubris of perpetrators who tend to victim-blame, victims of sexual abuse also blame themselves, and victims of sexual abuse by clergy are perhaps even more susceptible to this belief. For months after I'd been assaulted, I believed I was responsible for what happened to me because my rapist was a pastor, a person I believed was divinely ordained by God to shepherd us. How could he be in the wrong? It was much easier to believe that I was responsible.
Apart from the transforming work of the Holy Spirit, sexual predators often do not show remorse for what they do. Humbert Humberts don't think like you nor I do. They are unreliable narrators that cannot be trusted, and this is why we cannot allow them to have privileged positions of influence in our publications and our pulpits. As Ed Stetzer recently responded: "Anyone who thinks this is simply a minor issue in American evangelicalism haven't been sitting in counseling rooms. Statistics tell us that you and I worship with a child sex abuse victim every Sunday. My friend Boz Tchividjian thinks our response has been worse than the Catholics simply because we tend to be so insular and have not responded as aggressively—he may be right."
How many more young women and men have to be abused or raped before we understand this? How many more until we take seriously the importance of a person's character as much as their ability to draw a crowd? How many more until we ensure our seminary graduates are people of character, not just people of knowledge? How many more until we stop blaming victims? How many more until we stop pretending we can handle clergy sexual abuse by ourselves, privately?
No church knowingly gives positions of power and prestige in our churches, religious organizations, and publications to people they believe are sexual predators. But can we at least, quickly and openly, deal with these leaders once we discover them?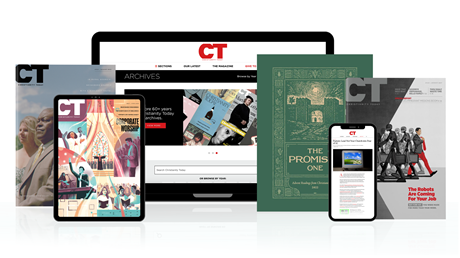 Annual & Monthly subscriptions available.
Print & Digital Issues of CT magazine
Complete access to every article on ChristianityToday.com
Unlimited access to 65+ years of CT's online archives
Member-only special issues
Subscribe
To Publish a Predator
To Publish a Predator