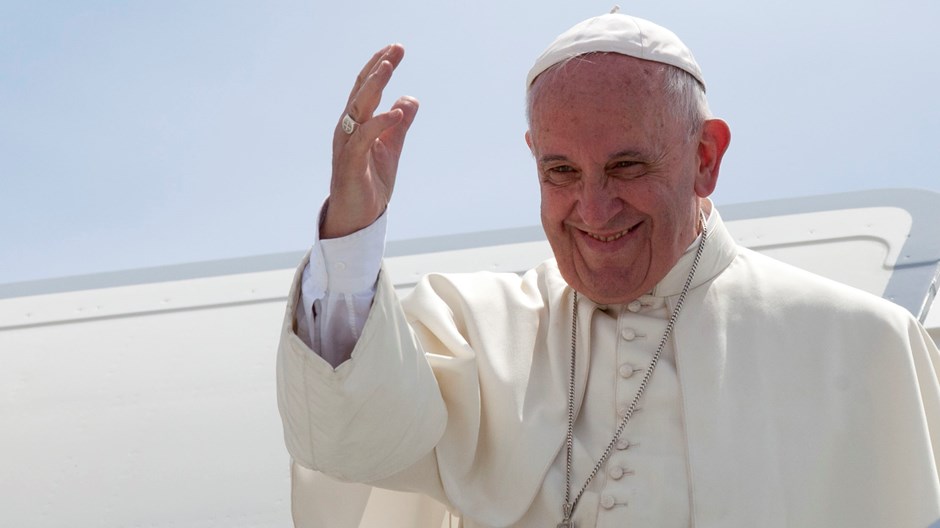 Image: Ismael Francisco / AP Images
The office of the papacy is an enigma to most evangelical Protestants. The spectacle of medieval regalia, coats of arms, and the popemobile provoke curiosity, skepticism, and bewilderment. Add to these symbols the pope's monarchial titles, infallibility, and a standing army, and the portrait gets even more perplexing.
Why then are some evangelicals flocking to Pope Francis?
For example, after visiting the Vatican, Rick Warren was impressed with the humble quality of Francis' ministry, and subsequently described him as "our new pope." Luis Palau, whose friendship with Francis reaches back to earlier years in Argentina, also points to the pope's "personal lifestyle" as a reason why evangelicals hold him in such high regard.
In March of 2014, the Green family, who own the Oklahoma-based company Hobby Lobby, enjoyed a warm visit with Francis after collaborating on a Bible exhibit. Charismatic leaders—including Joel Osteen, Kenneth Copeland, and John Arnott of Catch the Fire Toronto—have also enjoyed papal audiences.
Geoff Tunnicliffe, formerly head of the World Evangelical Alliance, returned from his visit to the Vatican announcing a "new era in evangelical and Catholic relations." And Timothy George, Dean of Beeson Divinity School, has written a popular article calling the pope "Our Francis, Too." Evangelicals, it seems, have buried the hatchet on the papacy. Why?
In his recent book Pope Francis' Revolution of Tenderness and Love, Cardinal Walter Kasper contends that Francis is not a liberal (as some pundits would suggest) but rather a "radical" in the etymological sense of being rooted (radix) in the person of Jesus. Emerging from this root is a blossoming of Christian virtue that smells to many evangelicals like the aroma of Christ.
Accordingly, Protestants and Catholics alike see Francis as a transparent, down-to-earth kind of servant who prefers washing the feet of prison inmates to the traditional pomp and circumstance of the Vatican. Such qualities resonate with evangelicals who generally see themselves as egalitarian and pietistic.
Another feature of Pope Francis that commends him to many Protestants is his personal identification with charismatic renewal. As Archbishop of Buenos Aires, Francis often prayed with Pentecostal pastors and routinely sat down with them in dialogue.
Speaking about this orientation, Ralph Martin (himself a Catholic charismatic leader) expressed jubilation when the college of cardinals chose Jorge Mario Bergoglio to replace Pope Benedict XVI. Quoting a Pentecostal pastor from Argentina, he writes, "I'm overjoyed with the election of Bergoglio, a man filled with the Spirit and with a deep commitment to ecumenism."
The veracity of the above claim concerning the pope's charismatic spirituality was confirmed a few weeks ago in Mundelein, Illinois, where several Catholic and evangelical leaders met to discuss the ministry of Pope Francis. These pastors and theologians received a letter from the pope in which he expressed a personal greeting.
As a member of this gathering, I was fascinated to read the following statement:
The year 2017 marks the 50th year since the sovereign irruption of the Holy Spirit in the Catholic Church, known today as the Charismatic Renewal, which was birthed ecumenically. I have invited those who have been born again (John 3:3-4) in this river of Grace, to celebrate together in St. Peter's Square on Pentecost this year, an invitation I extend to all Christians of all confessions, to worship our Lord and to pray for a new Pentecost for the Church and for the world.
The above statement provides a glimpse into the heartbeat of Pope Francis.
Unity in the Spirit among "those who have been born again" is a central impulse of his ecumenical engagement with evangelical Protestants. It is fascinating to note, however, that the pope's letter says nothing about another event that will occur in 2017: the 500th anniversary of Martin Luther's Ninety-Five Theses, which many regard as the start of the Protestant Reformation. Some would consider this omission to be the ecumenical elephant in the room, which leads to our final point.
Evangelicals are flocking to Pope Francis because they resonate with his approach to theology, which is more pietistic than doctrinal.
For example, during my three days of interaction with close friends of Francis, nearly all of them quoted a statement for which the pontiff is evidently famous: "Let us put theologians on an island to discuss among themselves and we'll just get on with things."
It is not that Francis dislikes theologians. But unlike John Paul II and Benedict XVI, the leading edge of his ecumenical engagement is not doctrinal. Among many evangelicals, for whom Reformation theology is insignificant, such an approach is refreshing.
When one cherishes piety over doctrine, disagreement over religious authority and salvation easily fades into the background.
So how should evangelical Protestants think about Pope Francis?
Perhaps Cardinal Kasper's horticultural metaphor suggests an answer. In the ministry of Francis one observes a flowering of the Erasmian Reformation—Scripture in the vernacular, a pursuit of integrity, commitment to beatitude, a church for the people, virtues that are consonant with the Protestant Reformation.
This was the ecclesial fruit for which Desiderius Erasmus, the great Renaissance humanist of Rotterdam, called in the opening decades of the 16th century. Insofar as Francis embodies these virtues, evangelicals should give thanks.
But let's be clear: Erasmus is not enough.
Chris Castaldo serves as lead pastor of New Covenant Church in Naperville, Illinois. He is the author of Talking with Catholics about the Gospel. Chris blogs at www.chriscastaldo.com.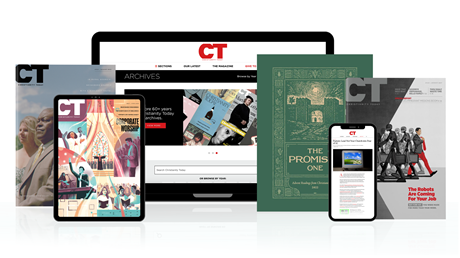 Annual & Monthly subscriptions available.
Print & Digital Issues of CT magazine
Complete access to every article on ChristianityToday.com
Unlimited access to 65+ years of CT's online archives
Member-only special issues
Subscribe
Pope Pious: What Evangelicals Like About Francis
Pope Pious: What Evangelicals Like About Francis