Maze Runner to God
Wrong turns and dead ends punctuated by unexpected grace.
Samantha Blythe
| September 9, 2015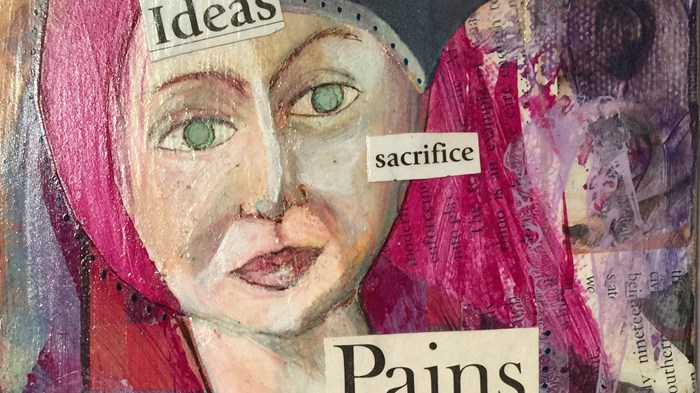 Image: Samantha Blythe
We started to publish this delightful testimony as a serial, and then belatedly realized that the narrative flow was lost in breaking the story into parts every other day. Here now is the full version with just one page break. The piece is much longer than our usual fare, so you may want to print it or save it to your favorite online reader after you've read for a bit. It is still organized by the phases that Samantha describes. Enjoy. –The Editors.
The Formation Phase
There was a life, phase after phase,
Which oft felt like running a maze
But no matter how odd, 'twas all planned out by God,
to Whom be all glory and praise.
One of my earliest memories is of my five-year-old self, coming home from school a few months after my parents divorced. There was a goldfish in a bowl on the kitchen counter, with a note saying something like, "I thought you might like this. Love, Dad."
I hadn't seen my dad for weeks, and I don't think the slimy little guy or gal was much consolation. I remember having to flush it down the toilet a few weeks later. I watched the dead orange body spin in the whirlpool as it was consigned to its watery grave. I'm sure that must symbolize something deep, because I'm using it to begin this memoir.
Within the next year or so, my dad remarried and moved to Florida, and so I was shipped off on a plane alone to spend summers with his new wife; my dad was a workaholic and I usually saw him only on Sundays.
Upon returning from one of these grand vacations, I was picked up at the airport by my mother, and with her, a man I didn't know. The first thing I said to her was, "He's ugly." Little did I know that this ugliness was more than skin-deep. ...
1