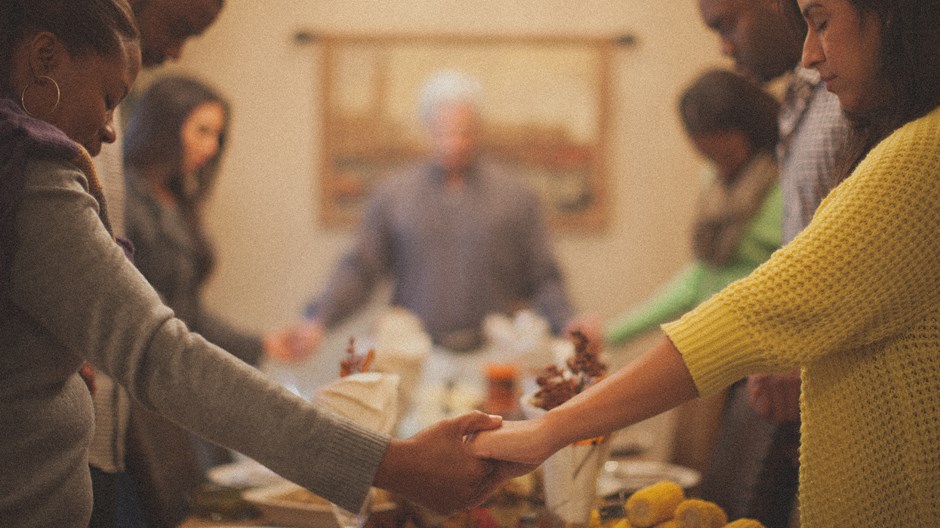 In October, I visited a Syrian refugee family who was recently resettled through World Relief. I went with friends and looked forward to getting to know the family and having our kids play together. When I opened the car door, the Syrian father, Nader, scooped up my one-year-old son, David, who started crying immediately. Feeling undeterred, Nader hugged him warmly, bounced him up and down, and went inside his home to get a toy bicycle for him to play with. In that moment, Nader endeared himself to my family and me—I've never seen an older man so comfortable and affectionate with a child not his own.
Nader is a Syrian political refugee who arrived in the United States in early September. He came with his wife, Ramya and their four children, all of whom gladly share toys with my son whenever we spend time together. (Their girls, in fact, often think David is a little doll whom they pick up and carry around, much to his initial horror, then delight.) The Kassab* family's kind, calm exterior masks their inner turmoil and pain. They come from an area in Syria called Daara, known as the "cradle of the revolution"—the place where protests sparked the beginning of the Syrian uprising of 2011. After a water tank behind their house was bombed and part of their home was damaged, Nader and his family fled from Daara into Jordan. Although Syria used to be the second-largest host country to refugees, it's now the country that produces the largest number of refugees. It is, in fact, the crucible of the world's worst migration crisis.
This divisive election year has made it easy for some Americans to make generalizations about immigrants like the Kassabs. As someone who works for World Relief, I see first-hand how negative stereotypes can affect refugees. A recently arrived Syrian refugee family told my colleagues that they received a phone call from their family members in Syria wondering if they were going to be deported back to the war zone. Another young Syrian refugee told us that his mom, still a refugee in Turkey, advised him not to go out of the house for fear that he would be harassed or arrested.
Refugees like these and many others often find themselves struggling to understand the language, put their kids in school, find a job, and set up medical appointments, all the while grieving the conflict that devastates their faraway homelands. The Kassabs, for example, take two of their children to the hospital every month for blood transfusions and live with the daily fear that their kids won't live long. (This health crisis is in part what drove them to seek refuge in Jordan and eventually in the United States.) They find community support from their fellow refugees and also get help from local church volunteers who take them to the hospital, teach them English, and offer other assistance. However, not all refugee families have access to this kind of help. Our World Relief Chicago office recently reported that only half of refugee arrivals in the area are assisted by a local church, and no doubt the same holds true for other regions. Although some of these refugees receive support from other organizations and individuals, nonetheless the gap remains, which means that churches have an amazing opportunity to sponsor refugees and share the love of Christ with them.
This Christmas, as we experience the joy of buying gifts, baking cookies, and hosting holiday dinners, we might consider inviting our refugee neighbors to join us. Scripture invites us to practice uncommon fellowship, and what better way to celebrate the birth of Christ than by welcoming strangers into our midst? Getting to know refugees is simple and easy to do, too. (If you connect with a local agency that resettles refugees in your area, its representatives will let you know which families to reach out to.) And as I can attest, the relationships you build are often lifelong, transformative, and deeply mutual.
I saw the Kassab family a few days ago and brought the kids a few Christmas gifts. They ripped through the wrapping paper as Nader and Ramya smiled and said, "Slow down, share." Before I left their home, Ramya offered me a hug, grabbed my hands, and gave them a tight squeeze. In freezing weather, she and her family stood in their slippers outside the house and waved goodbye as the kids ran after my car. In that moment, I was reminded that when I get to know refugee families like theirs, I don't do it out of pity or guilt or charity. I do it simply because it's what Christ did for me. He welcomed me as an outsider into the fold of grace and declared that I am his, and I owe the same hospitality to others.
Political unrest, forced migration, oppression, and injustice were the context into which Jesus was born. (In fact, it's worth noting that the Nativity scene would be empty without Jews, Arabs, Africans, or refugees.) Bringing the Christmas story to life, then, means inviting displaced people into our homes and pointing people of all nations to Jesus' love and sacrifice. The power of proximity, as Jesus himself demonstrated, cannot be underestimated. In the Gospel of Luke, we hear these words from Christ:
When you give a luncheon or dinner, do not invite your friends, your brothers or sisters, your relatives, or your rich neighbors; if you do, they may invite you back and so you will be repaid. But when you give a banquet, invite the poor, the crippled, the lame, the blind, and you will be blessed. Although they cannot repay you, you will be repaid at the resurrection of the righteous (Luke 14:12–14).
There's no better time than Christmas to show others—especially those who have suffered—that the table of God is big enough for everyone.
* "Kassab" is a pseudonym used to protect the identity of the family.
Jenny Yang is the vice president of advocacy and policy at World Relief and co-author of Welcoming the Stranger: Justice, Compassion and Truth in the Immigration Debate.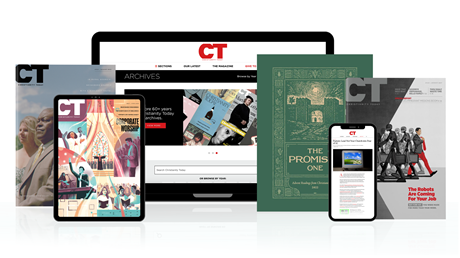 Subscribe to Christianity Today and get access to this article plus 65+ years of archives.
Home delivery of CT magazine
Complete access to articles on ChristianityToday.com
Over 120 years of magazine archives plus full access to all of CT's online archives
Subscribe Now
This Christmas, Remember the Refugees
This Christmas, Remember the Refugees